A Dialogue With God - Mark 7:25 - 30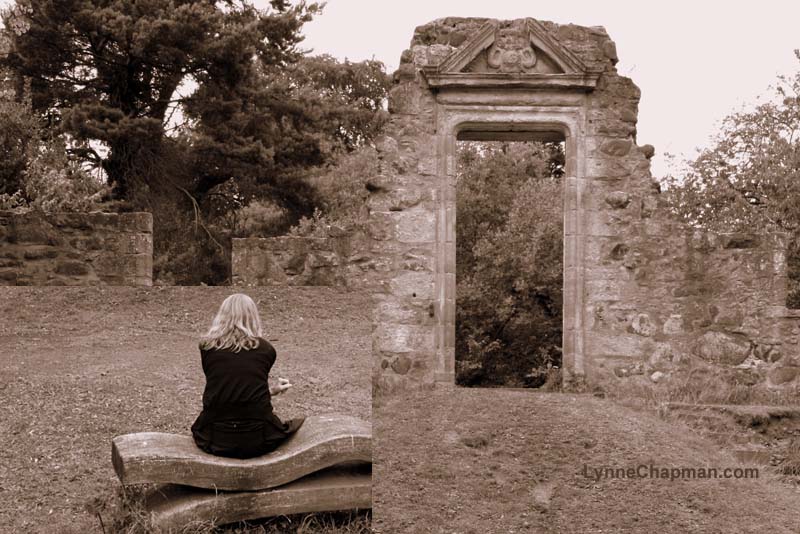 In the Bible, in the book of Mark, there is a brief story of a woman who interrupted Jesus in one of His private times. It is said that Jesus was in the vicinity of Tyre, in Phoenicia, on the Mediterranean - to privately minister to His disciples. He was not there to teach publicly, but word always traveled fast when Jesus was in the area. It wasn't easy for Him to be alone and a desperate gentile woman found Him in one of these rare moments.
She fell at His feet to make her request, telling Him that her daughter was possessed by an evil spirit. She knew that Jesus had driven out demons before and that He could heal her daughter. Jesus said an odd thing. It sounds especially so to us, 2000 years later. He simply said that it was not right to throw the children's bread to the dogs. The term used here for "dogs" is the word for household pets. He meant that at a family meal, one doesn't give the children's food to the pets. The "children" were the apostles, who He had come to teach. The "pets" were those who were not apostles. (Some commentators say that the "children" meant the Jews and the "dogs" meant the gentiles.)
Whatever the exact meaning, this gentile woman didn't give up. She could have been insulted and refused to talk to Him. She could have been discouraged and left His presence, but she was not deterred. She used Jesus' own analogy and answered by saying that even the family pets ate the crumbs under the table. She would be grateful for even a crumb from the Master. Jesus could see that she truly believed and had faith in Him. The Bible says that by her answer, her daughter was healed. Jesus didn't have to touch the girl and He didn't need to say a word. The demon had left her.
In reading this story, I see that we must believe in God's ability to heal any situation, and we must believe in His love for us. We must STAY in His presence. Our prayer might require a dialog with God and we must not give up easily.
In that quiet, personal time of desperation when it's just you and God, ask for what you need from Him. Talk to Him as though He is Jesus, the man, standing there. Be assured that you are worth His answer and mercy. Know that the answer to your prayer might come at any moment.
Christian fiction for casual reading.
More from Lynne Waite Chapman
You Should Also Read:
A Christian's Responsibility
Dealing With Angry People
Is Talk Cheap?


Related Articles
Editor's Picks Articles
Top Ten Articles
Previous Features
Site Map



Follow @LynneChapman
Tweet





Content copyright © 2022 by Lynne Chapman. All rights reserved.
This content was written by Lynne Chapman. If you wish to use this content in any manner, you need written permission. Contact Lynne Chapman for details.