INTERVIEW 2 Eddie W Presley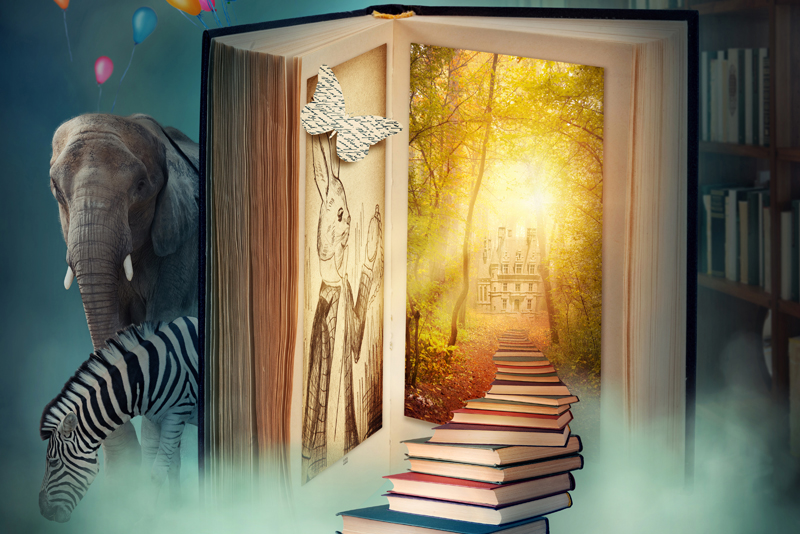 ER: What are you working on now?

EP: I'm working on the next part of The Dance of All Beings: Bully the Bear Part Two, and by extension, bits and pieces of the other books that follow it. I have 1800 pages of story written, but as I've gotten feedback from other writers, readers, and editors, it's become more literary and less like 'Intro to Fantasy 101.' It has to have beginnings and endings and not just a lot of imaginative middle. Each change also means changes to the other books which were written originally to be read in a different order with the gimmick of each book starting on the same day at the same time with an 'ending' and then a flashback to a 'beginning' as it works its way back to that 'ending'.

Some of that is still there, but Bully is more of a natural introduction to the world and the fantasy 'system' that will unfold in other books. Bully is very literary, to me, and a lot of the 'fantasy' is kind of left to the reader to hold onto or discard as they go along. In the next book, it goes deeper into adventure, and the follow up to that book is head's down in the hardcore geekery of fantasy world building, but still maintaining its literary backbone as established in Bully.


ER: Every speculative fiction writer specializes in something – universes, creatures, languages, technology, magic, etc. What are your specialties?

EP: The reader probably would think I specialize in putting my characters in deadly situations or sticking them into the 'dark tea time of their souls'. I do enjoy that. I do want a character to have to say to another character, 'this is the end of my life, can you help me?' I like the young characters to find themselves at a crossroads that an adult would find to be a difficult choice. I like to have to remind the reader at certain points that, yes it's a youth, but they've been out in this limbo space for hundreds of years where they've had to go through their own Iliad and Odyssey, as it were. I want the reader to have to think about those juxtapositions and those relationships. By the end of the Part One, Bully is a thousand years old if you were to count his existence in time as we know it. At the start of Part Two, back in reality, he's sixteen and he's struggling to put two feet back on the ground and get on with his fated task.

If you asked me, I would say my specialty is putting worlds together. I make up language and technology and, of course magic. It's a play of building and showing all your work, but there is also a joy in the turn of phrase, the inclusion of a unique term or title that allows the reader to also build in all their own backstory to something without the author explaining it at all. While they are being 'shown' in one line, they are given that one small phrase in the next line that says, 'here, take this and run with it.' I don't mind a reader coming up with something better than what I could think of in those instances. I would even go so far as to say, if you came up with a better idea of what this turn of phrase meant, I'd 'make it so!' and let that stand – with their permission of course!

ER: What are some of the values you want your fans to take away from your novels?

EP: That not everything is black and white, left or right, day or night.
That most of the world is a muddy gray that should be dealt with honestly and directly.
That even though a youth – that doesn't mean they are stupid or helpless.
That even though an adult – that doesn't mean they are wise or experienced.
That what you see with your eyes is not the be all and end all of the world.
That the magic of the world is your imagination and how you let that out for all the rest of us to experience.


ER: What are your professional and/or personal goals for the next decade?

EP: My professional goals are to get as much of this Cycle out as I can. If only one person comes up and says, "This helped me when I needed it," or "This really moved me," that's satisfaction enough. Personally, it's to find balance in my own personal development and my work as a writer and the work I must do to stay solvent. Hopefully, some of these things can begin to merge.


ER: Conventions – do you attend?

EP: It's totally crazy, but no, I've not attended a con. For a variety of reasons that I make up for myself – I don't know anyone, I don't have anyone to go with, I'm not a professional, or I'm not professional enough. It's something I should change, but often I feel at a loss as to even know where to start. A big con? A genre con? Comic-Con? A gathering of agents? It's probably my next step.

ER: Do you have a motto?

EP: A little nonsense now and then is relished by the wisest men – Roald Dahl.

ER: What advice and/or warnings do you have for burgeoning writers?

EP: As a book-seller I can tell you – whatever RULES or WARNINGS or DO'S or DO NOT'S that you are given by ANY editor or writer or publisher or agent – I can put my hand on a BOOKCASE of books that BREAK every one of those rules.

That said: You absolutely need to know the rules of grammar and writing so that you can successfully break those rules when you need to. You can't be Cormac McCarthy, who never saw a punctuation mark he felt any need to use, if you can't say WHY he's doing that and HOW he's doing that. You must be able to write as a professional, to able to address the brief given to you by your agent or publisher or editor. If you can't do that, you won't be taken seriously as a professional. Once you have that mastered, you can begin to place words on a page for effect and be able to say HOW and WHY you did that.

And

Whatever you create is in and of itself a treasure. The process of creation is the essense of magic… even if no one ever sees it.



You Should Also Read:
Interview 1 Eddie Presley
REVIEW Bully the Bear


Related Articles
Editor's Picks Articles
Top Ten Articles
Previous Features
Site Map





Content copyright © 2023 by Evelyn Rainey. All rights reserved.
This content was written by Evelyn Rainey. If you wish to use this content in any manner, you need written permission. Contact Evelyn Rainey for details.