INTERVIEW 1 Eddie W Presley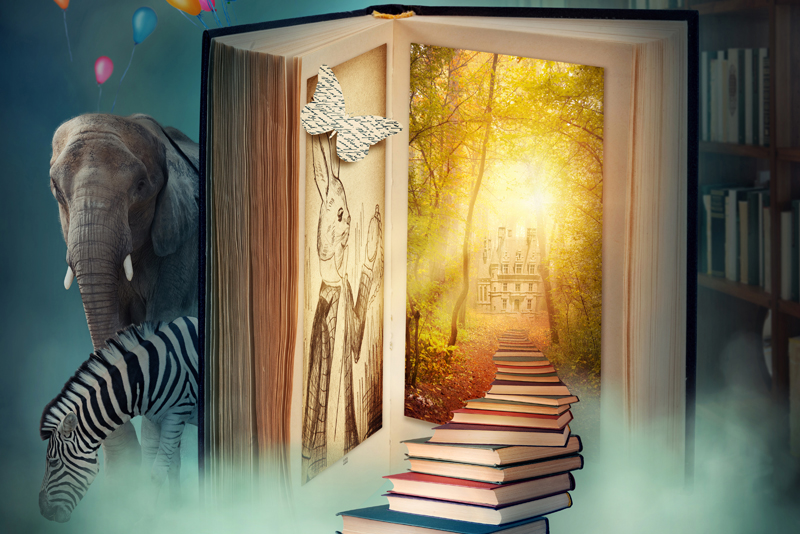 ER When did you first discover speculative fiction and how did it affect you?

EP: I discovered books of speculative fiction as well as straight up genre fiction on my own as a kid once I first understood what a library was, even if I couldn't read much or any of what I was looking at. Going to the library was a big deal for me as just the titles and pictures would become whole romantic ideas on their own without even being able to understand the text. I can remember a copy of 'Robinson Crusoe' from my grandmother's house with its rather dark, romantic paintings of the characters and situations in the book. Those pictures were enough for me to create whole stories and adventures on their own without needing the rest of the book. I would go through any stack of books if there was a chance of taking one away with me. The library was perfect – you had to bring them back, but you could always get more. The church had a library where I read Baum's "Oz" books and classics from authors like H.G. Wells. The school had a library, and I read books of mythology and classic children stories. In higher grades came the Book Mobile where you got to buy books for cheap and keep them!

My mother and father never seemed to care what I was reading unless it was just something beyond the pale in being too 'adult' like a lurid horror novel or a spicy romance novel. Reading as a kid's activity meant I was quiet and stationary, why would they stop that? I would beg them to take me along to the 7-Eleven for comics. Beg them – beg them – to go to the library and to the bookstore. So much so that it was annoying to them, and they even had to ask me what I saw in all that stuff. That familiar refrain – "Don't you have that one already?"

I discovered on my own the classic foundations of fantasy and science fiction through the classics that were readily available. Through my want to just "find something, anything, cool and unique," I bought, borrowed, and checked out books from whatever source I could. When I started to make my own money, and could put that with an allowance, I was immediately getting books from the science fiction book club – the bigger the better. Asimov, McCaffrey, Anthony, Zelazney, Silverburg, Pohl, Rosenburg, Matheson, Cook, Cherryh, LeGuin, Howard, de Camp, Williamson, Herbert, the wonderful Theodore Sturgeon, Ellison, Niven, Pournelle, and on and on it went.

Once in junior high it was Mrs. Bowman, my English teacher, who introduced me specifically to Tolkien, and that opened a whole new way of looking at fantasy. It could be literature – written by an Oxford Professor of English no less – and it could be history. The Lord of the Rings was intended to be a 'history' / mythology for Britain since so much of their myths and epic poems were lost through invasion. It was a lesson in linguistics as the stories themselves were almost an excuse to back up his work in creating languages for the Elves, the dark gods, the Dwarves as well as all the made-up place names and geography. I still have the Tolkien books I bought for reading in her class as well as from my English teacher, Mrs. Cooke, a year later.


ER: What are your three favorite books and/or authors and why?

EP: Tolkien because he was the first author I read in the fantasy fiction genre that said, 'this is important, pay attention to this.' It was Christian allegory, it was a statement about environmental conservation, and it was an anti-fascism statement. Professor Tolkien would deny all of that, but you cannot help but see his causes and concerns in the text. It was as much a part of him as were the effects of World War I where he lost all his close friends after losing his parents as a young lad. He watched the newly industrialized London creep its way over the hill and down to encompass what had been his idyllic rustic village. It's a life's work that is still trickling out in bits and pieces of finished work under the watchful eye of his son Christopher.

Charles Dickens' "Oliver Twist" was one of the first non-genre classics that I had read that said, here is an entertainment, but it will also walk you through what people deal with every day in the class system and workhouse system of London. Oliver was a vehicle by which to travel through romantic and horrific places and to meet the very best and the very worst the city had to offer. You don't necessarily like any of the characters, but you see the yearning that if they just had one more coin they could claim something better for themselves. It showed me the layers a story could be written in – the commentary, the allegory, and the story itself of a young boy trying to find a place for himself in a grim world.

John Steinbeck's "The Grapes of Wrath" is one of those books that most people are hit over the head with in school and thus have no more appetite for anything from Steinbeck every again. It's a heavy book, it's a long book, but to me, if you think you want to be a writer, if you want to know how to effectively write – you read Steinbeck. His economy with words is breathtaking and second to none.


ER: What is the hardest part of writing speculative fiction? How do you cope with that?

EP: The hardest part is being able to sit back and say, "Does that really make sense? What would these characters actually do?" You can have written pages and pages of something that is lyrical and wondrous in scope and what it means for not only these characters, but also for the history of that world that would utterly change. Then you realize, it hinges on a point that doesn't resonate as legitimate, and you realize, that while all that writing was great fun and reads beautifully, it's not what these characters would actually do.

"What would they actually do in this situation?" and suddenly you're scrapping all that work and fleshing out the logical steps that would unfold from such an event happening. It's the nuts and bolts of construction and motivation and continuity of a story. It can be defeating, but it can also be liberating. It allows the characters to legitimately speak and to act, and it will be a better story.



You Should Also Read:
questions The Sisters Hood
Review The Sisters Hood
Review Laughing Humans


Related Articles
Editor's Picks Articles
Top Ten Articles
Previous Features
Site Map





Content copyright © 2023 by Evelyn Rainey. All rights reserved.
This content was written by Evelyn Rainey. If you wish to use this content in any manner, you need written permission. Contact Evelyn Rainey for details.