INTERVIEW 4 Eddie W Presley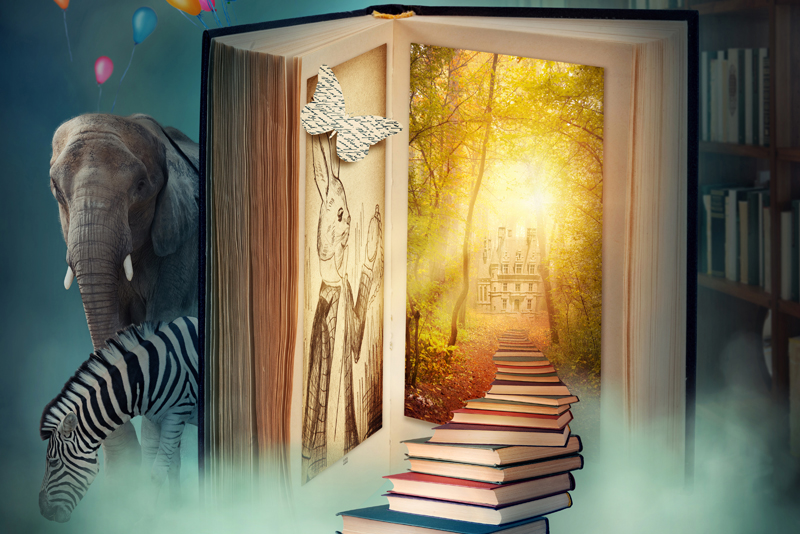 ER: You can't tell a book by its cover; however, you must SELL a book by its cover. Tell us about your book covers and how they came about.

EP: My book cover is inspired by wanting something a little more modern that typical genre books. A current trend in book art is the flat look, typography as cover art, and even a woodcut kind of look. I did not want to see Bully being marketed with a bear in a field and a special effect of him being a transformer with the dark-man nearby in a comic book pose with a noir-ish shaft of interesting light highlighting them. I wanted to avoid that. I wanted to go close-up, minimal and almost "flat" in its esthetic. I also like the almost meek look of the bear face. The next book will be similar, but I think it will be black on gray and white instead of white and gray on black, with a more aggressive animal face to represent where Bully will go in that book.


ER: Do you follow specific blogs, tweets, or other column-type formats? Which ones and why?

EP: I follow some on Facebook and some on Twitter. If I'm a fan of an author and they tweet or have a fan Facebook page, I will follow them when I find them. Some will connect directly to you and even (gasp!) talk back to you which is big fun. I don't follow their blogs or author sites so much because it's often either just reposting of their tweets or it's just more Facebook junk or rants that I don't have the time to sift through every day. Fast, short, and simple is what I go for. I will follow up a link to something bigger if it seems to be of interest.


ER: How do you feel about movie conversions of books and novelizations of movies?

EP: For genre films, it depends on the book and the reason it's being made into a movie. There are tent pole series that are being made by fans for fans with attention to detail – like Peter Jackson's Lord of the Rings. These types of films take in a lot of money, and the Hollywood bean counters say, "If that one worked, a hundred more will work just as well!!" An audience is not fooled – they know when a film is just being vomited onto the screen to make money in the wake of the big money making films that came before it. You hear about all the backroom politics of making the DC superhero films and how the film is literally taken out of the film-makers hands and reedited and added to and characters not included or added in just to check a demographics box or to meet revenue expectations. You hear how the need for toys to market dictated how a film is produced, and how the heroine doesn't have a toy, but all the male characters do. They act like we the audience are too stupid to see through it, that we'll just eat up anything. There are fanboys that will sit through anything, but we know schlock when we see schlock. That's why films like Lord of the Rings and Star Wars are always playing somewhere and Batman Vs Superman is nowhere to be found months later.

For non-genre books, the biggest movie gaffe is usually putting a story under that title that is "kind of" or "pretty much" the same as the book or making it a vehicle to fit a big star where there will be a big, (cheesy), happy ending. Tom Hanks, Denzel, Will Smith – we're looking at you…

As rule of thumb movies into novels are a universal AVOID.


ER: If one of your books becomes a movie, who would you want cast into which roles?

EP: If it were today, right now – I would cast Josh Brolin as William Exeter, Tilda Swinton as Carol Exeter, Morena Baccarin for Dr. Meflee, and I'd have the wrestler Paul "The Big Show" Wight stand in as a CGI double for Bully in magical sequences. For Bully himself as a kid as well as his friends, I'd want to cast unknowns that fit their size and description.

ER: What was the oddest experience you've had selling your books?

EP: Well, it's my first go around with selling my own, so I would say, the oddest experience was the immediate response of an eosteric author I have a very casual Facebook 'friendship' with saying he bought one as soon as I announced it.


ER: Do you belong to a writers group or any other support/hobby group? What, how long and why?

EP: I've not joined one as there hasn't been one locally that I felt I would fit in well with – and that remained in existence for more than a few short months. There are one's I'd like to attend, but I have to be honest, 4-6 hours travel time for a couple of hours meeting is often very daunting. Many of my friends are very experienced geeks and they give me feedback. Not a good answer – but there you go.


You Should Also Read:
Interview 1 Eddie Presley
INTERVIEW 2 Eddie Presley
interview 3 Eddie Presley


Related Articles
Editor's Picks Articles
Top Ten Articles
Previous Features
Site Map





Content copyright © 2022 by Evelyn Rainey. All rights reserved.
This content was written by Evelyn Rainey. If you wish to use this content in any manner, you need written permission. Contact Evelyn Rainey for details.