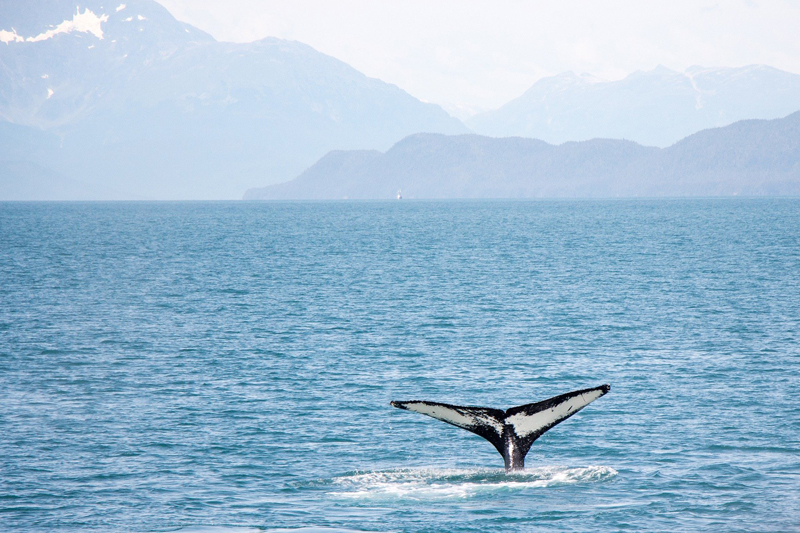 Sled dogs were a main means of transportation in arctic regions long before airplanes and snow machines were invented. They may be used more for recreation than necessity these days, but if you visit bush Alaska, you will find working sled dogs still hard at work, doing the job they were bred for so many years ago.

Alaskan Huskies and Siberian Huskies are not (usually) the same breed of dog. Alaskan Huskies, better known in Alaska as Alaskan Sled Dogs or simply "sled dogs", are bred to a far different standard then the AKC Siberian Husky they sometimes resemble. In fact, some Siberian Huskies are Alaskan sled dogs. Confused?

Breeding top quality Alaskan Huskies is part science and genetics and a lot of mushing experience. These dogs are bred to a "working standard" rather than a strict conformation standard. Sled dogs can vary from kennel to kennel and even within the same kennel, depending on what traits a musher is attempting to develop or duplicate.

In fact, there are three main sub-categories within the Alaskan Husky dog breed; light-weight sprinters, distance runners and freight dogs. The most commonly seen and recognized are the "distance Alaskans". These are the dogs you see in the Iditarod, the Yukon Quest and other long-distance sled dog races.

The heavier variety of sled dog is referred to as a "freighter". This sled-dog type leans heavily towards the larger Malamute type of Spitz breeds and can sometimes have some St. Bernard, McKenzie River Husky or other large breed in them. Used mainly for hauling heavy loads in the past, these dogs now also excel at weight-pulling contests.

Lighter-weight Alaskan Huskies or "sprinters" are referred to as Eurohounds in some circles. Contrary to the "sled dog" many people envision, sprint dogs are often fairly small, short-haired, highly enthusiastic athletes specifically bred for short, intense sprint races where there is no need to sleep outdoors or mush for many hours in frigid weather. These dogs look like mixed-breed mutts to outsiders, but the thought and care put into their breeding is as intense as the competitive sprint races they excel in.

The "average" Alaskan Husky is a hardy dog with upright or partially upright ears. Most Alaskan Huskies have a dense, short to medium-length double coat to protect from ice, wind and rain and the endurance to travel up to 100 miles in a 24 hour period while pulling 80+ pounds each. Alaskan Huskies come in any coat or eye color, but long-haired and single-coated dogs are discouraged in the breed.

On closer examination, an experienced dog breeder might discern traits of not only the Siberian Husky, Malamute, Samoyed or other Spitz-breed dogs that the Alaskan Husky breed was founded on, but also a sprinkling of Border Collie (superb intelligence), Pointer (enthusiasm and focus) and hound (sight-hounds like the Saluki may seem an odd addition, but these hounds of the desert add speed and endurance – invaluable assets in a sled dog). This is the ultimate "designer dog"!

Alaskan Huskies are not show dogs. It is unlikely that sled dogs will ever be recognized as a "true" dog breed because there is no true preferred type other than a generalized "northern dog type" and no pedigree or proven ancestry is necessary. They are bred for stamina, speed and the desire to pull a sled no matter what the conditions. This breed is based more on attitude than conformation.

The history of true northern sled dog stretches back thousands of years and across literally all of the northern continents. The only source of land transportation used by early North American natives; the ancestors of our modern day Alaskan Husky were essential partners for hunting, trapping and protection as well as transportation. Without sled dogs, explorers like Byrd, Amundson and Peary would have found exploration and travel on the frozen tundra of two continents virtually impossible.

A breed apart … the Alaskan Husky dog is ideally suited for the rugged country that it is so appropriately named for.






Related Articles
Editor's Picks Articles
Top Ten Articles
Previous Features
Site Map





Content copyright © 2022 by Deb Frost. All rights reserved.
This content was written by Deb Frost. If you wish to use this content in any manner, you need written permission. Contact Deb Frost for details.