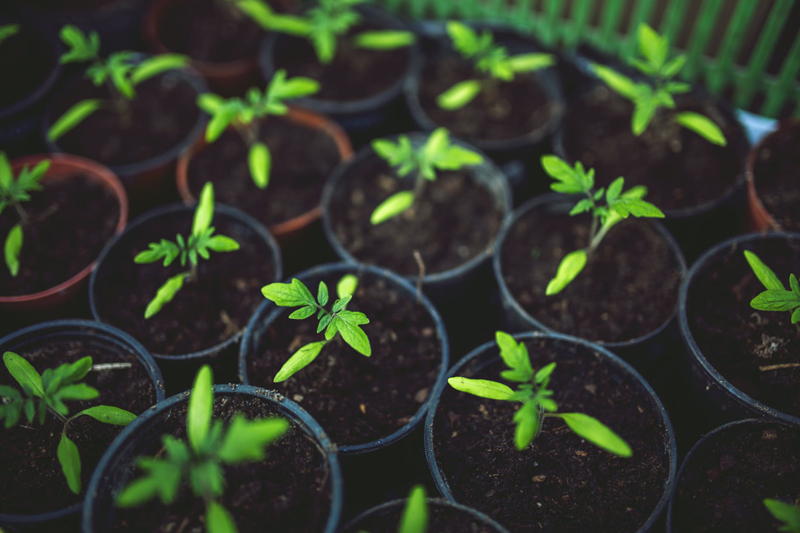 No, we aren't talking about naked women running through the garden; we are speaking of a flower whose leaves arrive first, die back and then, long after the leaves are gone, leafless stalks emerge from the ground with clusters of beautiful flowers on top. This type of growth habit is called "hysteranthy."

I had heard of "Naked Ladies" and decided to do a little research on them because I thought I would like them in my Zone 5-6 garden. My research found that the name can refer to several different species: Amaryllis belladonna, a native of the South African Mediterranean climate; Lycoris squamigera, a bulbous species in the amaryllis family that are native to China and Japan; Lycoris radiata, another bulb in the amaryllis family that is native to Japan; and Colchicum autumnale, a corm that is native to Europe.

It appears that, depending on where you live, any of these plants can be referred to as "Naked Ladies." So, I decided to check out each one, individually. From my research, I found that in my garden, I am able to grow Lycoris squamigera and Colchicum autumnale as hardy bulbs. Following, you will find a brief description of the culture of each one; it should help you clear up the question, "What is a Naked Lady?" and to determine if you can grow them in your garden. If you live in the northern-most zones 2-3, you will not be able to treat any of them as perennials.

Amaryllis belladonna: This tender bulb is now the only true Amaryllis species. The bulbs that we grow in our homes during the holiday season are not true Amaryllis and are actually of the genus Hippeastrum. Amaryllis belladonna is also known as Resurrection Lily, Magic Lily, Surprise Lily and Naked Lady. These bulbs are perfect in California or any state that has a Mediterranean climate and they are also deer and rodent proof. They can be left in the ground year round in zones 8-10 and, in zone 7, they can be covered with mulch in the winter, removing it in early spring. A bright sunny spot is perfect for them but they can take some shade and, in their native habitat, they can be found growing rather densely among rocks. In your garden, they would work well planted in groups of four or more in the back of the border or planted among groups of perennials; they also naturalize well. If you really want to make a statement, plant them alone where their leafless stalks of flowers will become the focal point of the garden. The bulbs produce up to 12 fragrant, pale pink, trumpet-shaped flowers on stems that are 2-3 feet high in August and September. The leaves will grow after the flowers, throughout the winter, and then will become dormant in late spring and early summer. To establish them in the garden, do not disturb the bulbs for at least several years and they should multiply quite generously. Eventually, the clump of bulbs will get too big and you will notice them blooming less; that is the time to dig them up, separate them and replant. In the north, they are best planted in tubs that would go inside during the winter, allowing the bulbs to go dormant.

Lycoris squamigera: This bulb is a cousin to Amaryllis belladonna in that it is a member of the Amaryllis family, and is one of the most cold-hardy of the Lycoris species, hardy in zones 5-10. Like its cousin, it is also known as Surprise Lily, Magic Lily, Resurrection Lily and Naked Lady; it can sometimes be referred to as Hardy Amaryllis. It originated in Asia and was brought to the US before the Civil War. The grayish-green leaves grow in spring and disappear in July. Sometime in August, the bulb will send up two-foot tall stems that are about 1" thick and are topped with clusters of 6-8 fragrant, pink trumpet-shaped flowers. They require full sun to light shade and are rapid growers taking only about four days from the time they break ground to bloom; the blooms will last up to six days. They are an excellent perennializer but are sometimes slow to get started. In the colder zones of its range, some mulching and winter protection is suggested. Again, like their cousin, they should be grown in groups of four or more at the back of the border or among leafy perennials. They also adapt well to containers. A large tub of them in the middle of the garden would certainly cause a stir, and they are ideal planted with daylilies (Hemerocallis) because the daylily flowers will be gone by the time they bloom, but the daylily leaves will still be there, filling in the area around them nicely. Many times, these bulbs will not produce flowers the first year; be patient. Within two years you should have a nice showing.

Lycoris radiata: This bulb is in the same family as Lycoris squamigera and is know as Red Spider Lily, Hurricane Lily, Mystery Lily and Naked Lady. It is native to China and Japan, where it is most likely found at the edge of rice fields and along riverbanks. It produces its foliage in autumn, and grows all through the winter, thus, it is another bulb for the southern garden; zones 8-10, zone 7 with protection. The bulbs produce clusters of 4-5 rose-red 2-3" wide flowers on 12-15" stems. They can be hard to grow, requiring a dry spell during their dormant period, so must be planted away from artificial water sources. Sometimes the bulbs will flower the first year planted, but many can take up to six years and, if disturbed, they can take several years to re-bloom. Flowers can sometimes appear mysteriously after a hurricane, thus, the name "Hurricane Lily." It is thought that the amount of water associated with a hurricane is what is needed (after being dormant) to make this plant bloom. They are best planted in perennial or shrub or when mixed in with ground covers or ivy. In southern gardens, you will find them naturalized under deciduous trees and in fields. This bulb and Lycoris squamigera are the only Lycoris commonly found in cultivation in North America.

Colchicum autumnale: This plant is also known as Autumn Crocus, Naked Boys and Naked Ladies. Although it is called "Autumn Crocus," it is not related to the crocus, which is a member of the iris family. However, the 2" wide pink blooms are borne on 6-9" stems and greatly resemble the spring crocus. This plant is not grown from a true bulb but from a corm. Bulbs are underground storage organs and corms and tubers, though not "true bulbs," are very similar; although the botanist may classify them differently, to us, the laymen, they are all considered bulbs. The leaves of this plant come up in early spring and die back by early summer; the flowers appear in late summer or early fall, just when the garden is in the need of some color. They like full sun to partial shade, are hardy in zones 4-8 and are good planted in rock gardens, under trees and shrubs or with low-growing groundcovers that will help support the bloom, since they can become top-heavy; they are also good naturalized.

The next time you want something special in your garden, one of these bulbs just might fill the bill. A word of caution; many parts of all of these bulbs are poisonous, therefore, care should be taken if planted where there are children or pets who might accidentally ingest them.




Editor's Picks Articles
Top Ten Articles
Previous Features
Site Map





Content copyright © 2021 by . All rights reserved.
This content was written by . If you wish to use this content in any manner, you need written permission. Contact Gail Delaney for details.