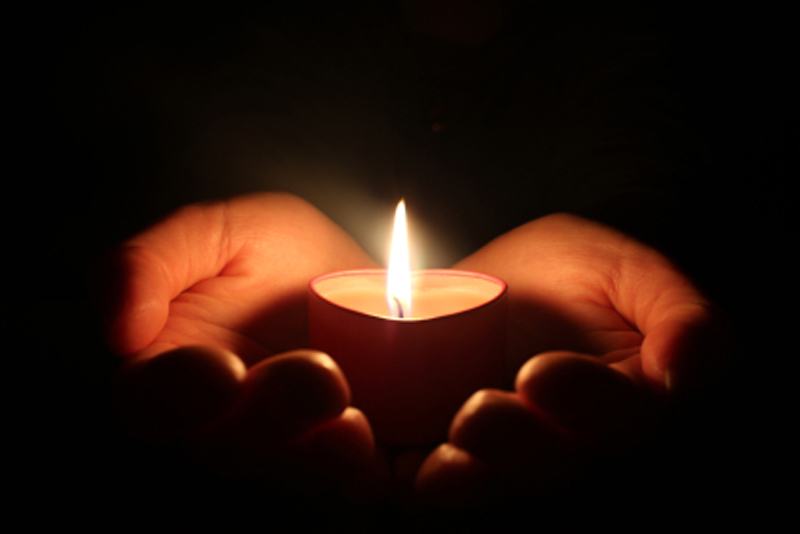 There have been times in my life when I felt like I was totally out of control. It seemed that the darkness of my own thoughts were closing in around me and I couldn't see the light. I am sure we have all been through that kind of experience.

In the World of Tarot, The Fool finds himself struggling against the total collapse of all he knows in The Tower and he finds himself lost in the darkness of his own soul. He wanders through the bleakness of his mind, lonely and afraid. Indecision and insecurity become his constant companions. He has come to a crossroads and he really can't make up his mind which way to go.

Suddenly he sees a spark of light in the distance. It isn't really very big.. but it is warm and bright and welcoming. He follows that spark of light and eventually finds himself bathed in the comfort and healing of The Star.

The Star Tarot card represents the never ending cycle of life. The woman depicted in the card is channeling the direction of the water in a constantly flowing symbol of infinity.

We all walk through the dark night of our soul from time to time. When we are in the process it is easy to forget that there are millions of other people who are facing what we are facing or very much worse. We are locked in our own minds and fears. It is when we are struggling through our own darkness that we learn the most.

The Star speaks to us of hope, positive change, and the unexpected. The Star shines like a beacon of light into our darkness offering us the opportunity to take all the negative aspects of our life and bring them out into the healing light of the new dawn. Tomorrow is another day.

Whenever I see The Star in a reading I always smile. I see The Star as a new beginning, a glimpse of a new life that is about to begin, and a ray of hope to embrace and follow.

I guess the message of The Star is one that can be collective and well as individual. We always have the choice to follow the light for what is good and in the best interest of all of us. The Star is a card of humility and humanity.

I think it can all be summed up in the immortal words of a song written and sung by Paul McCartney.

"When I find myself in times of darkness Mother Mary comes to me... Speaking words of wisdom... Let it be!"


Related Articles
Editor's Picks Articles
Top Ten Articles
Previous Features
Site Map





Content copyright © 2023 by Linda J. Paul. All rights reserved.
This content was written by Linda J. Paul. If you wish to use this content in any manner, you need written permission. Contact Linda J. Paul for details.