Hiking Wrangell-St. Elias - Book Review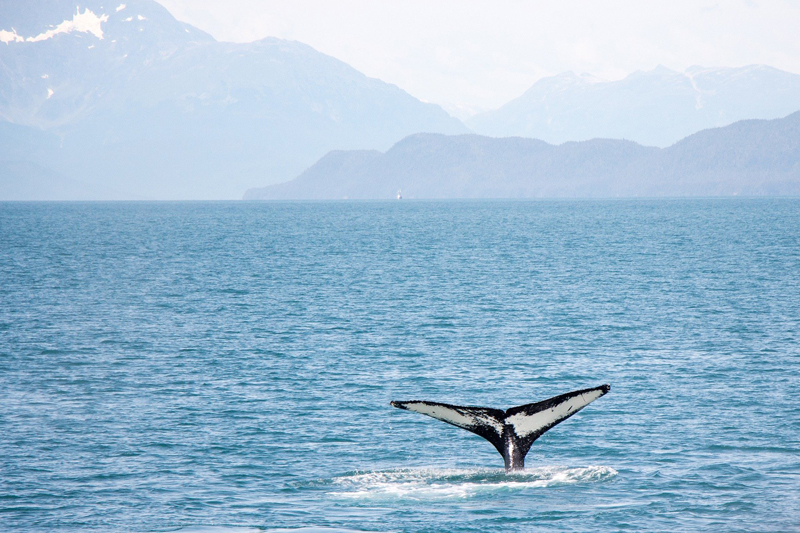 Title: "Hiking Alaska's Wrangell-St. Elias National Park and Preserve: From Day Hikes to Backcountry Treks" (Falcon Guide).
Author: Greg Fensterman.

If backcountry trekking for days or weeks in the vast Alaskan wilderness is a life's dream, then your destination almost has to be Wrangell-St. Elias National Park and Preserve. If a day hike is more your idea of fun but you still long to see Alaska's wildest places … you still need to set your compass towards Wrangell-St. Elias. In either case, the book "Hiking Alaska's Wrangell-St. Elias National Park and Preserve – From Day Hikes to Backcountry Treks" (Falcon Guide) will be a valuable resource. You'll want to not only read it, but definitely bring it along!

The experience of hiking the myriad of mountains, lush river valleys, glaciers and ice fields so seldom seen first-hand is almost unimaginable. This book, written by an experienced back country trekker, trained mountaineer and certified backcountry first responder, covers almost anything you might want to know – and need to know – about the trails, maps and terrain awaiting the adventurous.

Author Greg Fensterman makes his living leading once-in-a-lifetime treks into the wild country known as Wrangell-St. Elias as owner-operator of "Trek Alaska". He came to Alaska as a seasoned back country veteran in 2002, fell in love with Wrangell in all its glory and never left. He spends most of his time from May through September in the Park, and divides his off-season time between Glennallen and Eagle River, Alaska.

Wrangell-St. Elias National Park and Preserve is 13.2 million acres in size -
by far the largest of the National Parks in the USA. Picking the best trails for your level of expertise as well as deciding what type of scenery you most want to see will be a challenge in a Park that is twice the size of the state of Maryland and bigger than the entire country of Switzerland. This book will help!

The terrain within the Park varies dramatically, with even the easiest day hikes leading to spectacular views. Wrangell offers hiking trails suitable to every ability level. The trail maps in this book are professional quality and divided into four categories; Day Hikes (road accessible trail heads), Front Country Trekking (longer or more challenging hikes with road accessible trail heads), Back Country Treks (remote fly-in access) and a category the author calls "More to Explore".

"Hiking Alaska's Wrangell-St. Elias Park & Preserve" is written in a professional, well organized format, with accurate maps, numerous photos to give you a good idea of the areas you are heading into and contains a clear "Map Legend", making navigation a snap.

The book begins with an informative but brief history of the Park. It also explains the difference between the three main classifications Wrangell-St. Elias is set up under. These include the National Park (8.1 million acres), the Preserve (4.2 million acres) and the Wilderness area (56 million acres). All three areas are open to hikers with the exception of privately owned holdings (which are well-marked).

The first 46 pages of the book are dedicated to information about the Park and advice related to hiking and backcountry trekking specific to Wrangell-St. Elias. It covers local wildlife and how to handle encounters, access issues (a chapter the author calls, appropriately; "Planes, trains and automobiles"), glaciers, river crossings, emergency preparedness and more.

The remainder of this 260 page soft-cover book is dedicated to trail maps in great detail. The book provides essential information for each of the trails listed; such as difficulty ratings and average hiking times, accurate directions to trail heads, GPS-compatible route maps and even the best hiking seasons for different areas of the Park. Each trail is discussed in detail, allowing you to plan ahead, picking trails that suit your interests as well as hiking ability.

The 50 trails detailed in the book are some of the most popular trails in the Park, but don't confuse "popular" with heavily traveled. A good number of these hiking and back-packing trails are accessible only by bush plane! Plan ahead – and pack with care.

"Hiking Alaska's Wrangell-St. Elias National Park & Preserve – From Day Hikes To Backcountry Treks" is available from Amazon.com, Pandemonium Bookstore and Café in Wasilla, Alaska (I always try to promote our local Alaska businesses), or a variety of other locations. A trek into Wrangell-St. Elias, whether it be short day hikes from a central location or a week-long wilderness adventure, is the experience of a lifetime. This well-written book can help you to make the most of your trip and provide a truly memorable experience.







Related Articles
Editor's Picks Articles
Top Ten Articles
Previous Features
Site Map





Content copyright © 2022 by Deb Frost. All rights reserved.
This content was written by Deb Frost. If you wish to use this content in any manner, you need written permission. Contact Deb Frost for details.