Kenai Peninsula vacations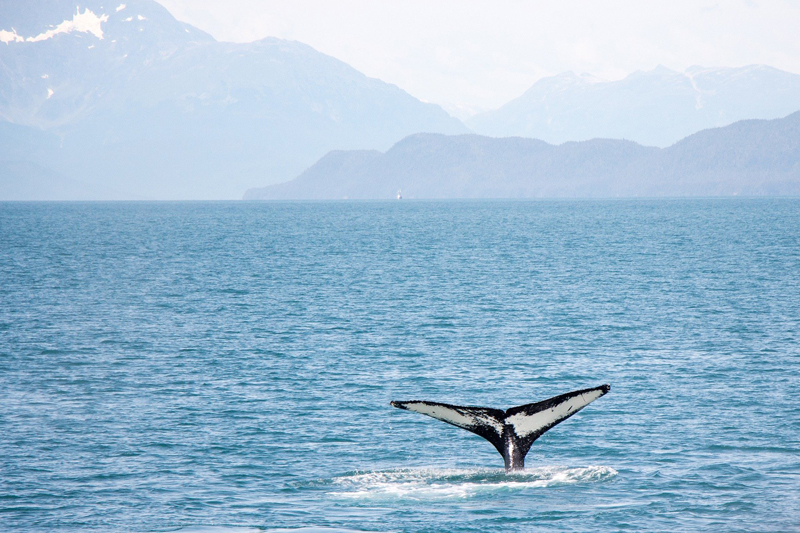 Planning a once-in-a-lifetime Alaskan vacation and having trouble prioritizing your "wish list" of things to see? Alaska's Kenai Peninsula may be just the ticket!

First on the list of advantages to picking Alaska's Kenai Peninsula for your vacation destination is the simple fact that the road to the Kenai begins in Anchorage. Fly into Ted Stevens International Airport in Anchorage and be on your way down the Seward Highway to the Kenai Peninsula by rental car, bus or train in no time at all.

However you choose to get there; the stunningly beautiful drive/ride along Turnagain Arm of Cook Inlet will have you fully immersed in the "Alaska Experience" before you know it. Within the first 40 miles, you will pass Potter Marsh, a renowned wetlands preserve, Beluga Point, a scenic turn-out with outstanding views of Turnagain Arm (and possibly Beluga whales if you are lucky!) and a clear view across the water to the Kenai.

Girdwood, AK, near the end of the Arm, is home to the Alyeska Ski Resort and (even in summer) its spectacular, near vertical 60-passenger aerial scenic tram to a mountain-top restaurant and viewing platform. A few miles further is Portage Lake with its fun boat tour through floating ice burgs to the very edge of Portage Glacier.

Near Portage, barely an hour's drive into your trip, is also the well known Alaska Wildlife Conservation Center. For a small fee, you can drive or walk past natural-looking wilderness meadows, wildflowers and trees … and come nearly face to face with many of Alaska's native wildlife – close enough to take photos that often look like you encountered the moose, musk ox, caribou, arctic fox or other wildlife in the wild.

You'll get to this point pretty quickly, that is, if you haven't gotten too distracted by Dall Sheep or Mountain Goats on the rocky ledges above the road, photo ops of snow-covered mountain peaks across the Inlet, waterfalls, glacial rivers, hanging glaciers peeking out from deep river valleys and the constantly moving tides of Turnagain Arm.

As you can see, this one hour drive could easily stretch out to a full day – and people often consider the drive down Turnagain Arm a destination in itself. Add in hiking trails you can access from the Seward Highway, fishing the glacial rivers flowing into Turnagain Arm, guided white water rafting or peaceful slow floats originating from the outfitters in Girdwood … but wait! You were heading for the wonderful Kenai Peninsula, weren't you!?

Once past the turnoff for Portage Lake, you will be officially entering the Kenai Peninsula. If you thought your first day in Alaska was great, just wait until tomorrow!

From the moment you enter the Kenai Peninsula, your options are nearly endless. This expanse of rugged land sticking out boldly into the Gulf of Alaska is filled with opportunities.

Although it is possible to rush through the following destination suggestions (briefly) in a week or so, I highly recommend you plan for no less than two weeks. A month would be better, but that is not always practical for visitors.

Three destinations within the Kenai Peninsula that are high on the list for nature lovers, campers and hikers are the Kenai National Wildlife Refuge, Kenai Fjords National Park and Kachemak Bay State Park.

If hiking the wilderness isn't your idea of fun, Seward's Sea Life Center can be a great place to get more familiar with Alaska's marine wildlife up close and personal. Underwater viewing windows and natural looking habitats allow visitors to see everything from 2000+ lb. Steller Sea Lions to delicate sea stars. Alaska's oceans overflow with a variety of sea life. The otter exhibit is a big favorite.

Do your vacation plans revolve around fishing? Watch hundreds of salmon flinging themselves into the air and up the falls on the Russian River, single-mindedly heading towards the spawning grounds upstream. Combat fishing for salmon on the Russian River or the Kenai River can be a once-in-a-lifetime experience … and then charter a halibut fishing trip from the Homer spit or half a dozen other ports. Fishing in Alaska is unlike anything you've ever done before.

Homer, and the famous "Homer Spit" at the farthest tip of the Kenai Peninsula, is a treat for everyone, no matter what your interests. This quaint Alaskan town overflows with eclectic art galleries, B&Bs, restaurants and shops. Scenic parks and beaches are walking distance from your car. Hiking and biking trails abound. Take a drive up the winding roads into the hillsides Homer and enjoy panoramic views of Kachemak Bay State Park.

Decisions, decisions, decisions … and there are a multitude of tourist destinations I haven't even mentioned. We've only traveled from Anchorage to the Kenai Peninsula – barely a one-day drive if you don't stop anyplace. And yet, we've covered vacation destinations to suit all types, ages and interests. The Kenai Peninsula is definitely a "must see" on any vacation agenda.



Related Articles
Editor's Picks Articles
Top Ten Articles
Previous Features
Site Map





Content copyright © 2022 by Deb Frost. All rights reserved.
This content was written by Deb Frost. If you wish to use this content in any manner, you need written permission. Contact Deb Frost for details.