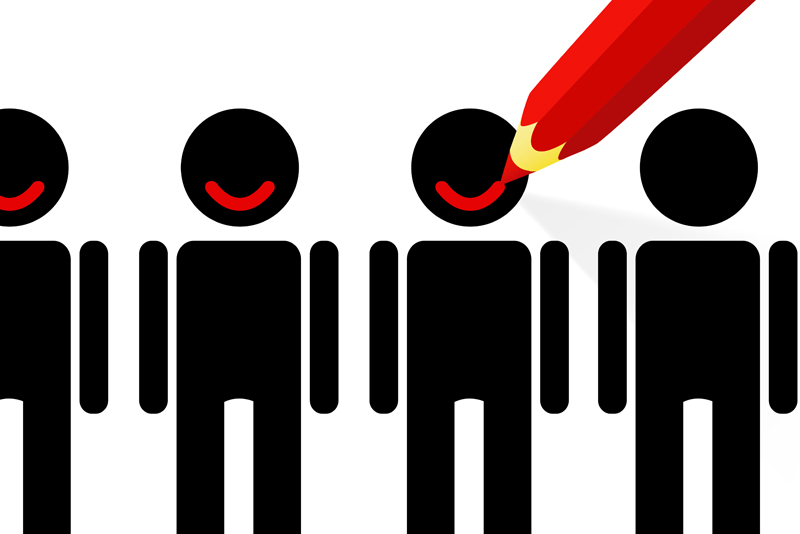 How many times do you say or think, "Oh, I feel so guilty about…."? Sometimes these feelings are rather short lived or said automatically with no real feeling at all because they are relatively inconsequential. "I feel guilty for eating the last donut"; or, "I feel guilty for paying so much for those shoes". These are not usually the types of guilt feelings that make us remorseful or feel we must make amends. In other words, we use the word "guilt" in a haphazard way. I have felt guilty for many things in the past but I never felt shame. Actually, I thought they were the same thing and to feel guilt was to feel shame; to feel shame was to feel guilt.

The 12 Steps teach us that we must rid ourselves of guilt and we do this by taking inventory (Step Four) and admitting our wrongs to another person (Step Five). By understanding our resentment(s), why we felt them and what our part was in them, we begin to clean up our side of the street and by the time we make our amends (Step Nine), we are ready to release so much of the guilt that burdened us for so long a time. That is so refreshing which is why I don't understand why so many folks pay so little attention to Step Nine.

But what happens when old behaviors return even after we made amends for them? We rid ourselves of guilt so what is going on? How many times must we feel guilt for the same things? The answer is that it is not about guilt. It is all about shame. Within the past month I have finally come to understand the difference and to acknowledge that I have a lot more shame than I ever had guilt. I am wondering if I should be as blunt about this to all of you as I feel I am but I offer you my own experience so that perhaps you can identify and/or review your own past.

My therapist had asked me to do an exercise and that was to list all of the times I had felt guilty. She gave me a handout that identified guilt and shame. From this point on I am going to paraphrase some of this information because it is still relatively new to me. It defined guilt as being the feeling we experience when we step outside of our value system. It is all about behavior and can be diminished by being accountable and to make amends. This led me to think about my own amends and why I still did not feel totally free. I then read about shame. It is complex and is basically the belief that we are not good enough compared to the way we think we should be. The handout continued to talk about the origins, effect, codependency and managing shame.

I honestly didn't believe I had any real shame. I had heard others share so many times about their shame but I didn't see any similarities. But the more I tried to think about the times I felt guilty, the more I realized that guilt was not really my problem. It really was shame. I spent two weeks trying to write about those things I felt guilty about and all I could come up with was feeling guilty because a friend was ill and I did not follow up on his progress as I had intended. When I met with my therapist and told her about this, she just kind of smiled and nodded in a way that made me realize she knew all along what I was just discovering about myself.

So, let me give you some of the facts I have learned about shame. If they make sense to you and you feel what I am saying, then maybe those feelings of something still not quite finished is not guilt and cannot end with amends only. Shame is an emotion. You can feel it physically; maybe in your solar plexus or your stomach. I feel it as a burning feeling that goes from my stomach to my face. Shame can begin from our family, society, our peers and pretty much every aspect in our lives. Shame keeps us secretive and isolated for to be quiet is to be good.

The effects of shame are many but the ones that struck me are that we attack our self through addictions and perfectionism. Addictions have their root in shame and one cannot totally recover until the underlying shame is addressed and the healing begins. Awareness is the first step in learning how to manage and reduce your shame. Shame also increases codependency, diminishes our self-esteem and impairs our spirituality. It causes us to build walls instead of boundaries.

Generally, and I can only speak for myself, everything I have learned about shame tells me that I am not yet the person in recovery I want to be. But like everything else, I have a choice. My therapist is also working with me and has given me tools so that I can reduce any shame I might have. These are more tools to add to the already overflowing toolbox that I carry around with me in recovery. Many of the ways to fight shame are the same as fighting guilt. I just have to dig a lot deeper inside of myself to get the best results. Willingness and honesty have to become better friends than they are today. Recovery isn't easy but the rewards are great and I continue to remember that God does for me what I cannot do for myself.

Namaste'. May you walk your journey in peace and harmony.




Related Articles
Editor's Picks Articles
Top Ten Articles
Previous Features
Site Map





Content copyright © 2019 by Kathy L.. All rights reserved.
This content was written by Kathy L.. If you wish to use this content in any manner, you need written permission. Contact Kathy L. for details.