Component, Composite, S-Video Cables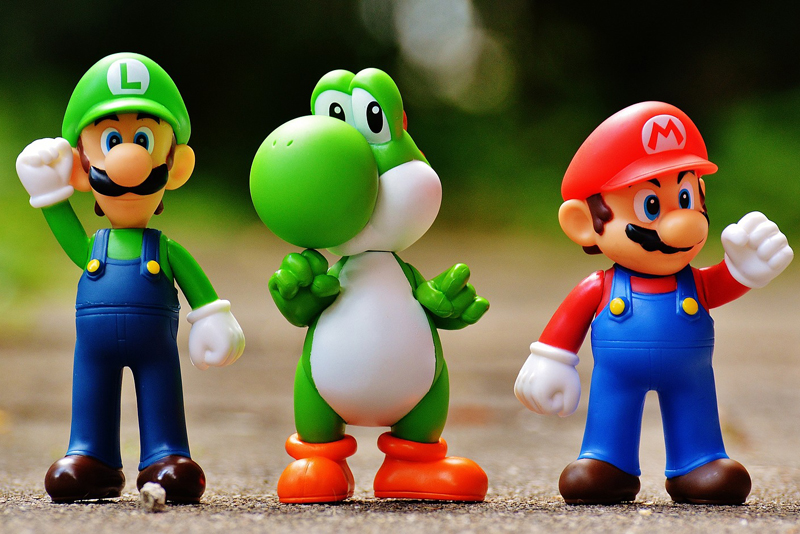 It can be really confusing to know what cable to use for your Nintendo Wii or other console system. Here is what the different types of cables are.
Composite Cables
Composite cables are the ancient member of this list. These are the trio of cables that are red, white, and yellow. Red carries the right stereo sound signal. White carries the left stereo sound signal. Yellow carries all of the video signal. This is what all old VHS and DVD units used. It can only carry TV quality signal - nothing higher. So it doesn't even support the DVD level of quality. DVD, if you recall, is better than basic TV but not as good as high definition TV.
In the photo below, the composite cable trio are the three on the left - the ones that are red, white and yellow.
Component Cables
It might sound just like composite cables, but this is a very different system. Where the composite cables have two lines of audio and one of video, in this trio ALL THREE carry video signal. One line carries the red colors, one carries the blue colors and one carries the green colors. This means each cable can carry a much richer signal since it is only worrying about one color. There is NO audio signal here at all. Audio has to come in separately. This is solely about the video signal coming in. It can come in at high definition level of anything below that. Of course, your TV has to have jacks to handle these inputs. You can't just stick these three into an old style composite jack :)
In the photo below, the component cable trio is the three on the right - the ones that are red, blue and green.
S-Video Cables
This is another video only cable, but it is a single cable that is true DVD quality signal. The cable looks sort of like the circular keyboard plug that your computer keyboard uses to plug into your computer. So again it's not as good as high definition, but it's better than basic TV level quality. This only carries video signal - not sound signal.


Related Articles
Editor's Picks Articles
Top Ten Articles
Previous Features
Site Map





Content copyright © 2022 by Lisa Shea. All rights reserved.
This content was written by Lisa Shea. If you wish to use this content in any manner, you need written permission. Contact Lisa Shea for details.