News Broadcast on the Wii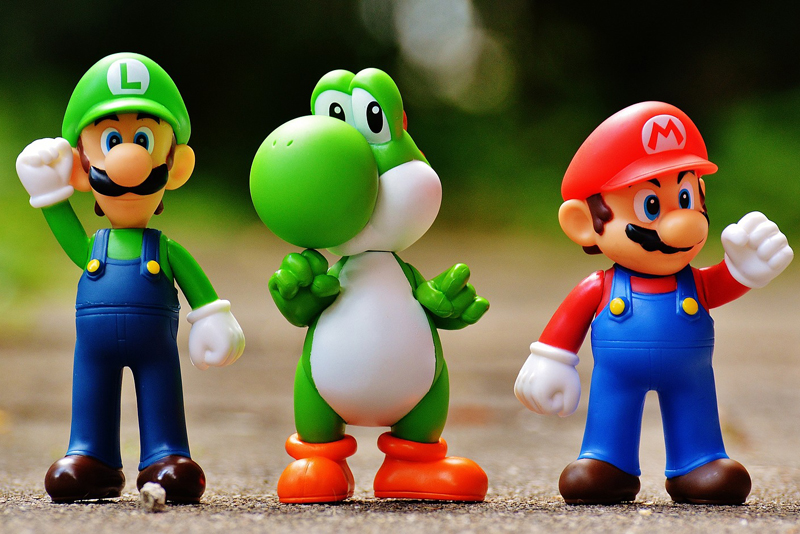 If you've got a Wii, you've got a cool new interface starting January 27, 2006!
You now can get live news feeds, organized by location, updated every half hour or so. The top of the screen in the news area indicates when the last update occurred, so you always know how fresh your news is.
As part of this Wii update, which takes about 5 minutes to download, you also have access to a new Weather Forecast channel as well as a testing version of an internet browser. You can see all three of these channels in a line in the image, along the second row of the channels. All three channels are great fun to play with!
With the news channel, you begin by looking at a general list of main topics - national news, international news, entertainment, sports, or so on. You scroll through these until you find the topic you want, and click on it to see a list of stories.
This interface here is a little kludgy - why not have two columns, so that all your choices are shown on one screen instead of having to cycle down through them. Also, is National always going to apply to the US? Is it going to apply to where you have set your location in the weather forecast screen? There isn't a way to set your location here in this news interface. It would be better if it said "US News" for US citizens - and let you set that so the default is other countries if you wished.
The detail page shows the title of each news entry, along with a dot if it is going to show you "where in the world" the story took place, or was reported from. There's also a little photo thumbnail if the story includes an illustrative photo.
Note that these photos are often VERY fuzzy and silly looking - I'm not quite sure that they have professional photographers taking these images. I've got an example of that further in this review, but for now, let's take a look at an article. There are three styles of articles. First is the basic text-only article, which I won't show. It's pretty boring. Just text filling the page. Second, is the text-with-map. The map is along the right side and is supposed to help you see where the story is taking place.
The maps they provide are often much, much worse than the fuzzy photos. Look at this story about "Cujo", a dog who was reunited with his owners after six years of being lost. It takes place in St. Louis, Missouri. The side image is supposed to show you where St. Louis is on a map. So you see a dot representing St. Louis, a wide field of green representing the United States, and maybe ... a lake in the top right? This is more of a geography guessing game than anything helpful.
I have seen other situations where the story is about demonstrations against the war on "the coasts" (of the US) but the dot is on Washington DC since that's where the reporter was. I really don't care where the reporter was sitting when he or she typed in a story. I care where the demonstrations were.
OK, on to the third style of story. This includes both a map on the right to show where the story took place, plus a small image of something involved in the story. The layout also tries to squeeze in a "sidebar" of text, adding more information for you to read.
You would think this would work wonderfully on a large, wide screen TV - there is a ton of space to use. However, I'm not sure if it's the fonts they use, the size of the letters or what - but the whole interface becomes very hard to read. They need to use background colors, a border box or something to set that sidebar off. The end result is very unhelpful.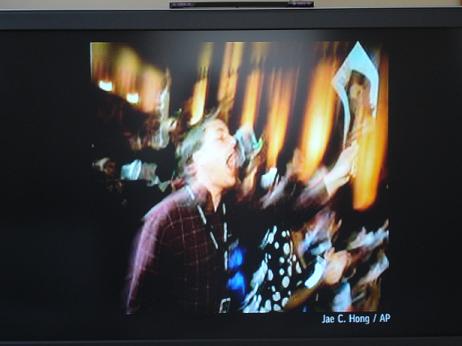 Speaking of unhelpful, here's a photo that goes with one of the stories. Usually you could yell at me for having shaky hands when I try to take pictures of my TV screen, but here it is completely the fault of the original picture. That really is how blurry and out of focus the image looks in the original picture.
You would think if they're bringing in news feeds that they would bring in good photos to use - or not use photos for that particular story. As my boyfriend commented, this is the type of picture you usually would delete from your digital camera.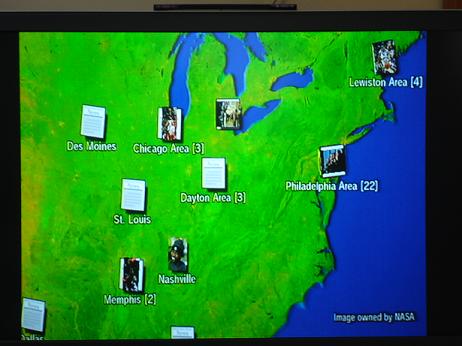 It is sort of cool to go out to a "global view" - to spin around an image of a globe, looking at where the stories are located. At least right now at launch, probably 99% of the stories are in the US. There are a scattering of stories in Europe, maybe one in Russia, one in Africa, and that's about it. It's a bit disappointing that there are so few world stories out there to read.
Still, it's a very interesting start to news on your TV! Sure you could watch CNN, but this way you can choose which stories to learn more about. On the other hand, with the internet browser now available on the Wii, you could surf CNN on your TV and get to choose which stories you want to read - and get better images to go with them. So I'm not exactly sure that this will be useful. It might be cooler if they had links to each area's papers in that global view, so you could spin to Oregon and click to read the local news in Oregon, directly from the Oregon paper, with full coverage.


Related Articles
Editor's Picks Articles
Top Ten Articles
Previous Features
Site Map





Content copyright © 2022 by Lisa Shea. All rights reserved.
This content was written by Lisa Shea. If you wish to use this content in any manner, you need written permission. Contact Lisa Shea for details.