Foods that Boost the Metabolism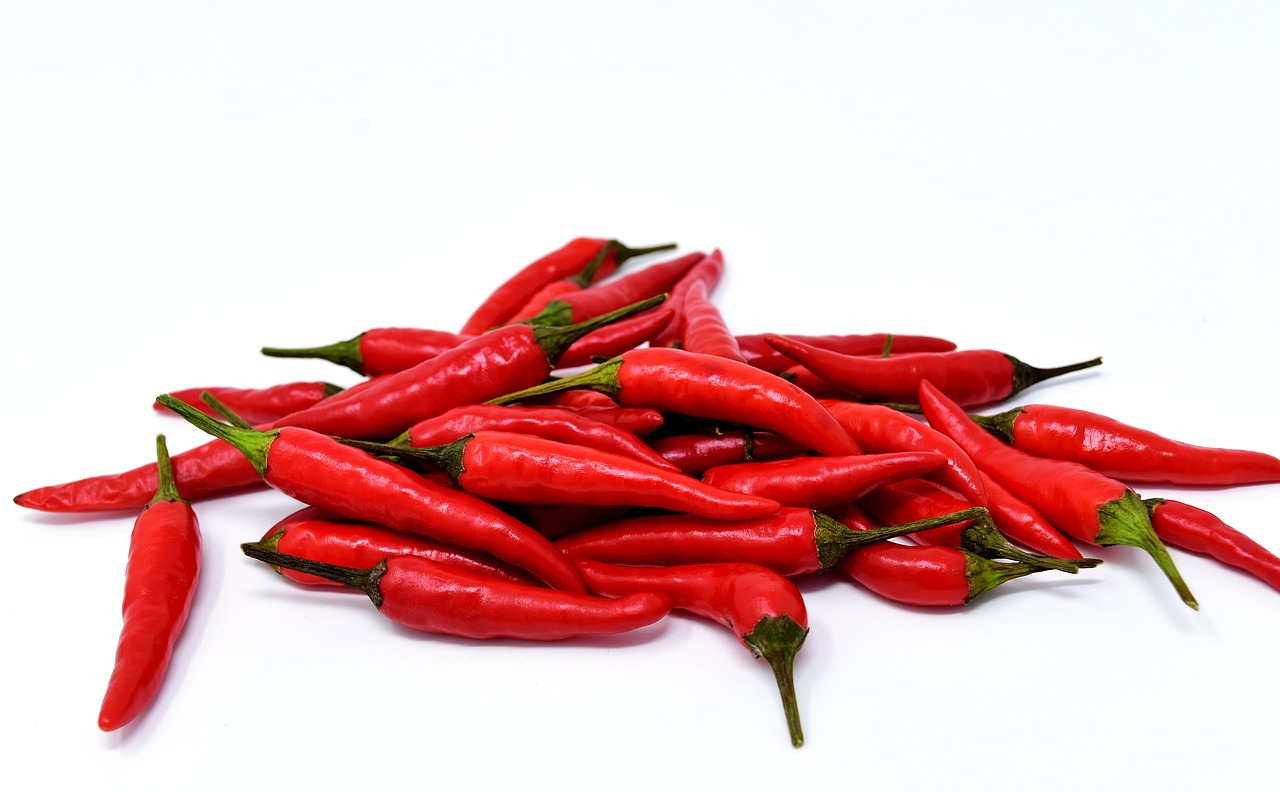 The rate of metabolism differs from one person to another. Some of the key factors affecting metabolic rate include sex, age, body fat and muscles. Men tend to lose weight faster than women because they have more muscles and lesser body fat. When metabolism slows, the body tends to gain more fat, until you get overweight or obese. Note that losing weight when you have a slow metabolism is very difficult. But, do not worry! Here are 6 foods you can eat to speed up your metabolism.


Chili Peppers


Chili Peppers contain a chemical, known as Capsaicin that helps to speed up your metabolism by increasing the number of calories and fat you burn. Research done by the University of Wyoming found that capsaicin stimulates the body to create heat via a process called thermogenesis. Thermogenesis is a process in which the body turns calories into heat to use for fuel. It does this by activating receptors to start the process of burning energy. Receptors are found in brown and white fat cells. The white fat cells absorb calories and store them as fats (usually visible in pot bellies, wobbly thighs and love handles). These are known as "bad" fats.


Celery


Celery is one of those foods that seems to get a bad reputation. However, it really shouldn't. Celery is a perfect food for dieters because it is relatively low in calories. Not only that but celery is a thermo-genic food. It helps to boost your body's metabolic rate, which consequently helps you to lose weight fast. Celery also contains high levels of calcium.


Greek Yogurt


Greek-style yoghurt is one of the best foods to eat if you are trying to boost your metabolism and lose weight. Yogurt contains high levels of protein and calcium. It gives the body high amount of energy and helps in the building a lean muscle mass. Greek yogurt has live cultures that help to regulate the digestive track by contributing microflora.


Spinach<.h4>

Spinach is rich in vitamin Bs, which help to speed up metabolism naturally. If you are strength training, these vegetables will help you gain muscles and this will consequently result in a faster metabolism. This is because you will end up with a higher muscle mass resulting into the body burning more calories.

Fish

Fatty fish, such as salmon are rich in omega-3s. Omega 3 is vital if you are looking to boost your metabolism. Omega-3s contain to essential fatty acids, DHA and EPA that can have a positive impact on the hormone leptin. Leptin helps to regulate the metabolic rate.

Avocados

Avocados are essential fruits that help to speed up metabolism, especially when eaten in the morning. These fruits contain healthy fats, such as omega-3s that help to boost your metabolic rate naturally, while maintaining a stable blood sugar level. Avocados also help you lose weight by preventing food cravings.

These are just some of the top foods you can eat to boost your metabolic rate. For faster results, make sure that you exercise regularly and drink a lot of water.
You Should Also Read:
Natural Ways to Lose Weight
Easy Ways to Stay Fit
Why the Mediterranean Diet Is So Healthy


Related Articles
Editor's Picks Articles
Top Ten Articles
Previous Features
Site Map





Content copyright © 2022 by Katherine Tsoukalas. All rights reserved.
This content was written by Katherine Tsoukalas. If you wish to use this content in any manner, you need written permission. Contact Katherine Tsoukalas for details.