Interview with Doreene Clement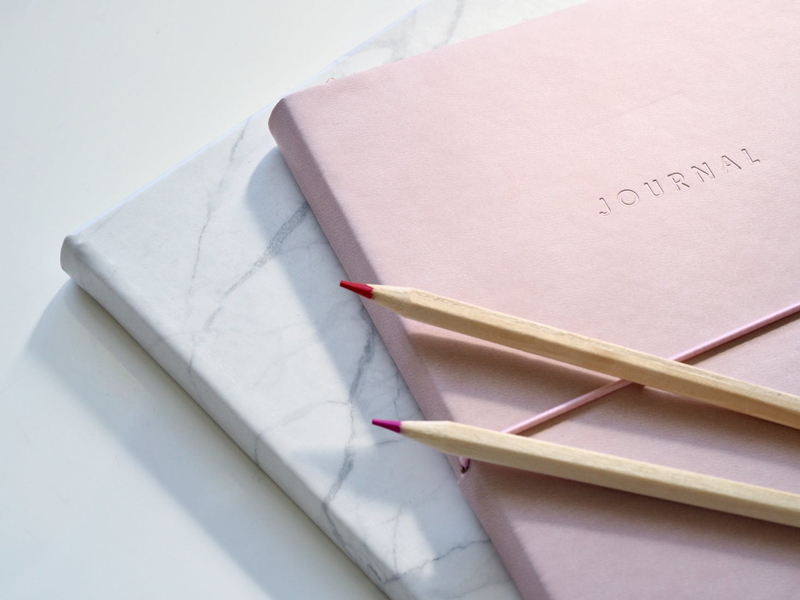 1. Name: Doreene Clement

2. Age: 55

3. Location: Phoenix, AZ and Puerto Vallarta, Mexico

4. Profession: Author, writer, editor.

5. Family life: In Phoenix I've lived in the home of a friend, rent free for the last two years, after having two kinds of rare breast cancer; one kind in each breast. I am now cancer free and a cancer victor, but have additional health challenges, since second grade, that I am still treating. In Puerto Vallarta, where I receive the alternative medicine treatments for the cancer and more, I have a studio apartment. See article below and attached, My Cancer Journey Journal Entries, with 2 plus years of journaling through my cancer.

6. What kinds of journals do you have? The 5 Year Journal
There are two new covers, but the interior pages are the same. Hardcover with 276 pages, there are workbook sections, how to journal and use this book instructions and over 100 motivational quotes.
$29.95 retail. Here are pictures of the covers - www.The5YearJournal.com

In a glance see where you were, what you were thinking and what was happening in your life last year, 2 years ago, even 5 years later. With the advantage of 3 lines per day, easily summarize your day, create a gratitude journal, a health or diet journal, a prayer or dream journal, track your goals and intentions and so much more, within these pages. If you want to journal more, use a blank book first then come back to 5YJ. Start journaling with The 5 Year Journal on any day and in any year.

7. How often do you journal? I usually journal every day, but, I can also skip days, weeks or months.

8. Why is journaling important to you? Describing the benefits of journaling in one word, I say "expression." With what ever is going on that day, I get to leave it on the page. Whether it was a hard or a good experience, I get to express when it is recorded on the paper.

9. Do you teach journaling courses? Yes, I do workshops.

10. Have you ever taken any journaling training and if so what? No, my journaling has come from real life experience.

11. One of the main questions writers ask about is discipline. Do you think discipline is important in journaling and could you provide a few tips on improving one's journaling discipline? Setting your journal where you'll see it every day is one of the easiest and best ways to remember to journal. That can be on the night stand, kitchen table, in your briefcase, or at your desk. I feel that skipping days, weeks or months is a part of the process of keeping a journal.

12. How long have you been journaling? I have journaled since I was in my teens. My first journal was pink with a lock and a little gold key.

Now Doreene shares her journey and recovery from breast cancer.

Victorious
By Doreene Clement
"There it is again." I muttered to myself, frustrated as I washed my arm.
Every morning for five or six days in the fall of 2003, I noticed rust-colored sticky stuff appearing on my left forearm and thigh. Finally, to my shock and horror, I discovered that the rust-colored sticky stuff was easily dripping from my left nipple. In disbelief, I collapsed into my bedroom chair, swirling with a mix of grief and fear. I stared at the blank white wall, feeling vacant, distant, disconnected from what I´d just seen. I called my doctor and was told this was not an emergency, but did need immediate attention. It could be cancer.
After an exam, the breast cancer specialist made an appointment for a mammogram and ultrasound. They took two sets of two x-rays on each breast and a third x-ray of a specific area of my right breast. In the ultrasound I could see the area of my right breast where they'd done the extra mammogram. There was a dark mass. After the biopsy on my right breast, I was diagnosed with infiltrating ductile carcinoma, a rare, aggressive, deadly cancer that metastasize to the bones and lungs. Next is death. I had symptoms of both bone and lung cancer.
The ultrasound of my left breast showed a trail of little beads, masses from my underarm to my nipple. "This couldn't be good," I thought. These masses rubbed against the ducts, causing bleeding and discharge. That was the rust-colored sticky stuff. My left breast was diagnosed with a rare duct disease. My oncologist felt that I also had cancer in this breast. She was deeply concerned, and wanted to immediately remove the mass in my right breast and cut off 1/3 or more of my left breast.

Even before these diagnoses, I had already decided that I didn't want surgery. In my heart, I really didn't believe I would live through a surgery. I preferred an alternative approach. I wanted a fix, not just a partial solution. I chose Mye-Cell treatments in Puerto Vallarta, Mexico and worked with Dr. Melenie Dunn, NMD in Scottsdale, AZ. I am now cancer-free.

Mye-Cell works by supporting and enhancing the body's own immune system to fight disease, as it facilitates detoxification. Mye-Cell, performed only in Puerto Vallarta, is a process of the conversion of medical oxygen gas into a uniquely advanced medical ozone gas. Dr. Dunn, using nutrition and supplements, worked with me to support my overall health with an emphasis on my adrenal glands and supported my continued detoxifying.

I have the confirmed belief that each of life's moments hold a purpose and a gift. I don't always remember to live by these beliefs, but I do always come back to them. I knew that this particular experience with cancer was about trust. It was about my ability to trust in myself and in God. The lesson was about realizing, knowing with every breath and every beat of my heart, that I Am Blessed. We All Are.

Doreene Clement, a cancer victor and author of The 5 Year Journal, is currently writing a new book and movie, So Blessed, about her life and her cancer experience using only alternative medicine. For more information about Mye-Cell www.the5yearjournal.com 480.423.8095. For Dr. Dunn 480.556.6700

You Should Also Read:
The Five Year Journal


Related Articles
Editor's Picks Articles
Top Ten Articles
Previous Features
Site Map





Content copyright © 2021 by Melissa Waters. All rights reserved.
This content was written by Melissa Waters. If you wish to use this content in any manner, you need written permission. Contact Kathy Garcia for details.