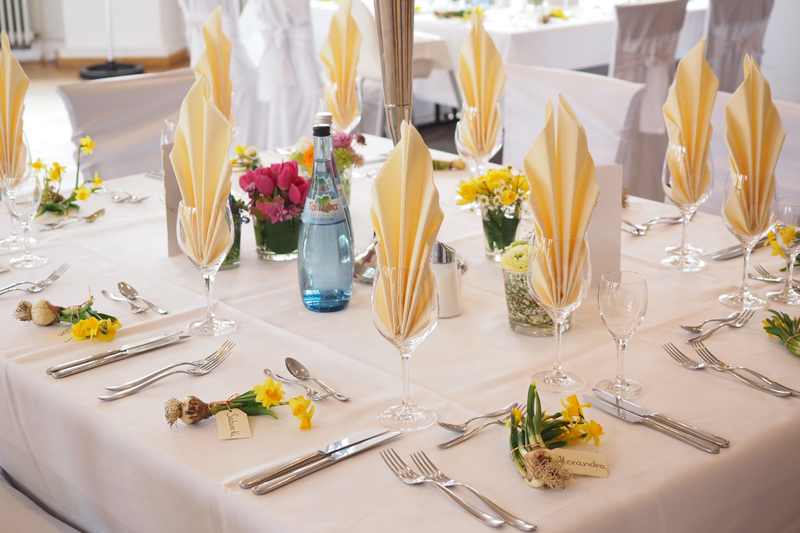 Hostess gifts are given upon arrival at a party or, for those who think way ahead, sent before you get to the place. They are a humble gift given by a humble guest who is grateful for the invitation. The guest is not expected to parade the gift in front of fellow guests, nor is the hostess or host expected to drop what they are doing and remark in any way about the gift. The gift giver greets the host(ess) and sets the gift down. The recipient thanks the giver and moves on to the rest of the party responsibilities.

Quite often I receive questions on why a hostess did not send a thank you note for the hostess gift. While it's a nice gesture, keep in mind that you, the guest are in fact giving a thank you for the invitation. Your hostess gift is a thank you. Yes, it may be a gift which makes the event more exciting or helpful, but you are the thanker and there is no etiquette which requires a thank you note for a thank you.

These hostess gifts won't ensure you will be invited back (that depends on your behavior at the party), they will definitely leave a good impression and get you started on the right foot.

Wine is always a good choice.
Flowers are always appreciated – they can be difficult, however to manage with guests arriving so attempt to put them in a vase or send them ahead of time.
Candles, especially one with a theme (Like a witch votive for a Halloween party) are fun, easy and something which can be used again and again.
Wine jewelry, or a wine baubble, something that reflects either a theme or the host's personality is always welcomed.

In addition to your hostess gift, you are the one who is expected to send a thank you for the lovely event. After all, unless you supplied with hostess with dinnerware, food, drink, nibbles, dessert and alcohol, all you did was arrive and add to the already gracious atmosphere. Your hostess gift was a nice gesture but it's your presence that was expected. Etiquette does dictate that you should make sure your host(ess) knows you are grateful for having been invited and that you had a wonderful time.

; ;



You Should Also Read:
Wine Tasting in a Restaurant
Cocktail Party


Related Articles
Editor's Picks Articles
Top Ten Articles
Previous Features
Site Map





Content copyright © 2021 by Lisa Plancich. All rights reserved.
This content was written by Lisa Plancich. If you wish to use this content in any manner, you need written permission. Contact Lisa Plancich for details.