Top Ten in Golf's Most Wanted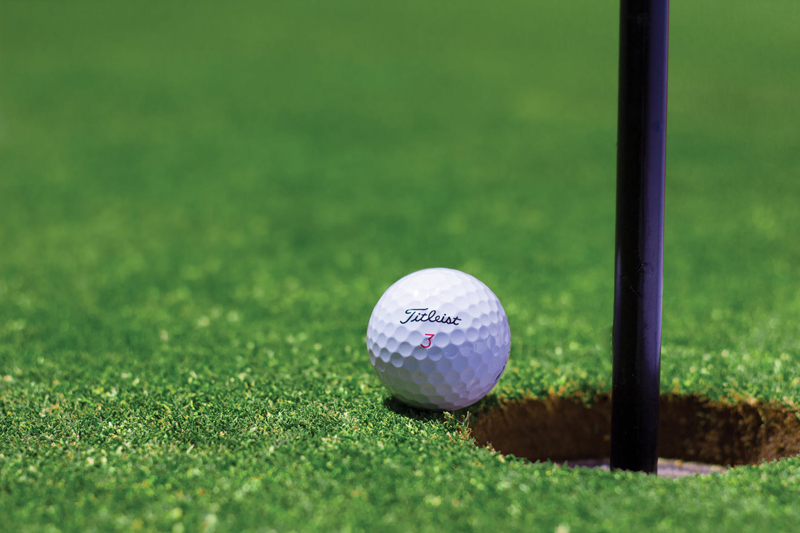 I love to pick up odd golf books and this one was part of the group I found at the Friends of the Library in Fort Worth, Texas it cost me $3.00. This book has snippets of information of what has happened in golf and on golf courses. It is titled
Golf's Most Wanted – the top 10 book of golf's outrageous duffers, deadly divots, and other oddities.
The book was written by Floyd Conner in 2001 with 245 pages in 72 chapters and that alone is an oddity. The introduction was filled with oddities and interesting bits of information such as Monica Hannah won a tournament despite being nine months pregnant. Hale Irwin hit a golf shot that landed in a women's brassiere. Billionaire Howard Hughes employed nude starlets to distract his opponents in order to win a bet. This introduction leads you into the rest of this book and its many unusual golf stories.
All 72 chapters include the top ten accounts of each chapter title. For instance the first chapter titled "The First Hole" has ten firsts and the first listing was "Kolf" a name derived from the Dutch word Kolf meaning club. An early version of the game called "spel meten kolven" was played in the Netherlands as early as the thirteenth century. Dutch traders introduced it to Scotland in the fifteenth century. (It's no wonder I love golf I'm of Dutch ancestry) The tenth account in this chapter of firsts was of Jerry Pate who was the first golfer to jump into a lake after winning a tournament victory. Now you understand the oddities of this book.
Here is a sample of some of the titles, it took a lot of research writing this book.
Tiger Tales (Tiger Woods firsts this was interesting starting at age 3)
You are never to Old (I can attest to this as still playing at age 81)
Celebrity Golfers (This was fun reading of Bing Crosby, Bob Hope and more)
Bears, Sharks and Walruses (Names given to Professional Golfers)
Not Playing with a Full Bag (Playing the game short on clubs)
Aces in the Hole (Concerning Aces and some unusual ones)
Women Winners (This included great women golfers)
In one Chapter "Shooting for the Moon" talks about unusual golf courses and starts with Alan Shepard taking a golf shot on the moon with a 6 iron that he said went miles and miles. In this chapter I found something I was familiar with "Laurens Golf and Country Club" in Laurens, Iowa. It has a grass airport runway that crosses seven of the courses nine holes. Golfers have to run whenever a plane lands or takes off, as this happened when I was playing there in a tournament. Amazing what you find in odd golf books.
I found the chapter on White House Golfers truly interesting as Franklin Roosevelt was an excellent golfer before he contacted polio. Reagan practiced putting in the oval office, when asked what his handicap was, he quipped, "congress". The ten white house golfers mentioned in this chapter was Dwight Eisenhower who during his presidency played 800 rounds of golf. Other presidents who loved golf were William Howard Taft, John F. Kennedy, Gerald Ford, George Bush, Bill Clinton, Woodrow Wilson, Richard Nixon, Warren Harding and last Lyndon Johnson. Each of these had some interesting examples of their golf game and scores.
One of the weird Chapters was "Golf's Most Embarrassing Moments" with the first listing by Tommy Bolt who was notorious for his temper. The fine he incurred was in 1959 at the Memphis Invitational for passing gas. When his playing partner was about to putt he broke wind. He was fined $250.00 for unsportsmanlike conduct. In tenth place was Hillary Rodham Clinton when President Clinton tried to interest her in playing golf in 1994 at the Mink Meadow Golf Course in Martha's Vineyard. She whiffed the first swing second shot went straight up in the air and on the third try she tapped it75 yards down the fairway. She never took up the game.
In the Index of this book
Golf's Most Wanted
you will find a list of golfers that ever played the game with a page where you can find something unusual about this golfer. Some golfers are listed numerous times so check out this book if you are a golfing nut and love golf trivia. I found this book fun to read with a few surprises.


Related Articles
Editor's Picks Articles
Top Ten Articles
Previous Features
Site Map





Content copyright © 2022 by Letta Meinen. All rights reserved.
This content was written by Letta Meinen. If you wish to use this content in any manner, you need written permission. Contact Sandy Eggers for details.