The Luckiest Shot a Hole-in-One!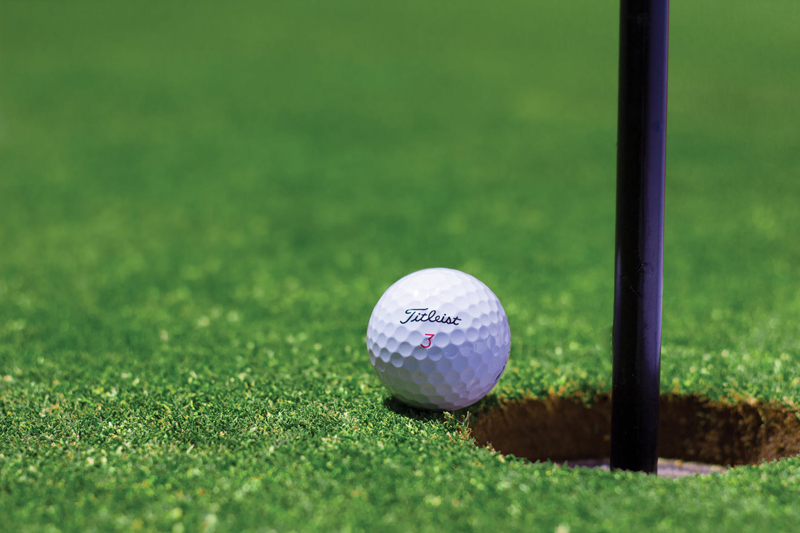 This is a goal of most golfers to one day have that lucky shot a Hole-in-one. It has happened to 42,000 people a year to catch that feeling and surprise of getting that magic ACE. This book caught my eye while browsing through Friends of the Library store in Fort Worth, Texas titled
HOLE IN ONE! The Complete Book of Fact, Legend, and Lore on Golf's Luckiest Shot.
This book is written by Chris Rodell and as he states he never experienced that lucky shot but this book is a fun read.
The book is divided into nineteen chapters and each filled with someone's experience of having that lucky shot. Some of the chapters are stated below:
Beginnings
Beginners Luck….Finally
Political Aces
It's in the Stars: Celebrity Aces
"Just Doin' my Job" – Professional Aces
Had to be There to Believe it
In the introduction the author asks "What are the odds that someone will get struck by lighting today?" Each and every day of the year 109 golfers will get that Ace. Golf Digest has a clearing house reports that 38,000 to 42,000 aces are made each year. I am sure that could double or triple as many who get that ace do not report it to Golf Digest. I thought this bit of odd information interesting. A Hole-in-one by an amateur golfer will make an ace once every 12,600 times they tee it up on a par 3.
In the chapter called Beginnings the author tells the tale of young Tommy Morris who on September 22, 1869 at the station hole of old St. Andrews Golf Course. This was the legend told by a Scottish writer named David Joy who lives just outside St. Andrews. Tom Jewell relates that in Kalamazoo, Michigan on Memorial Day 1977 he had a tee time at 6:30 a.m. and at 6:45 a.m. on the second hole he had the earliest hole-in-one every recorded.
In beginner's luck chapter started with the youngest recorded with that lucky shot. It was Jake Paine in August 2001 on a 66 yard uphill hole in Lake Forest, California. Jake was playing with his father and his seven year old brother. Jake was exactly three years, five month and fifteen days old and had been playing golf since he was two and went on to score a 48 on the nine holes with a par-29 course. Jake recalled it was a "Tiger Shot" and this is one record Tiger Woods will not own as he was six when he scored his first Ace.
In the Political chapter many Presidents and political figures played golf but very few of them had that lucky shot. Dwight Eisenhower aced the 104 yard par 3 at Seven Lakes Country Club in Palm Springs, California in 1968, seven years after he left office. Richard Nixon also aced in September 4, 1961 at Bel Air Country Club. Gerald Ford used a five iron on a 157 yard hole in Memphis. No aces happened for either of the Bush's or Bill Clinton who was an avid golfer. Vice-President Dan Quayle an excellent golfer has had two aces. Sandra Day O'Connor had her ace in Phoenix, Arizona.
As far as the professional golfers you expect them to have many aces as that is their business to be good. The most aces scored by professionals are Hal Sutton with 9, Bob Tway, Hubert Green, Lanny Wadkins each with 7, Gibby Gilbert, Gil Morgan, Larry Rinker, Loren Roberts, Scott Hoch all each with 6.
This book is filled with interesting and unusual stories about people relating their lucky shot. My ace stories have not all be recorded but my sixth was written and can be read at https://www.bellaonline.com/content/article_edit.asp?id=33195. I was with a friend this year when she had her second hole-in-one and it was just as exciting. My husband had five aces in his lifetime. He always said, "It is not how good you are, but how often you play." We both were avid golfers and I am still waiting for that next lucky shot as I have come close many times this year.


Related Articles
Editor's Picks Articles
Top Ten Articles
Previous Features
Site Map





Content copyright © 2022 by Letta Meinen. All rights reserved.
This content was written by Letta Meinen. If you wish to use this content in any manner, you need written permission. Contact Sandy Eggers for details.