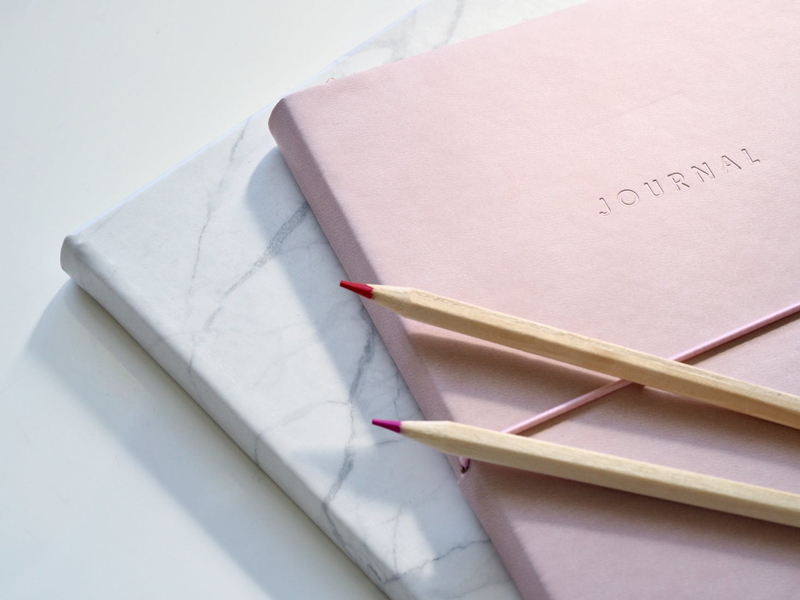 It is now mid year and many have forgotten their New Years resolution about journaling more often. 2011 began with the best of intentions and writing in your journal each day seem to start off strong. By this time of the year many have given up all together. Are you one of the discouraged guilty resolutionist?

I want to encourage you today with a few simple thoughts. No one keeps New Years resolutions and few can honestly say they journal every day. What is important is that you journal and strive to journal regularly instead of religiously. Keeping a consistent journal record takes time and persistence.

Journals serve different purposes. Most journal keepers find they journal when life gets overwhelming and complicated. There is nothing more soothing than writing out jumbled thoughts. It helps to articulate feelings and needs. If you find you are this type of journal writer I encourage you to find ways to stimulate yourself to write when life is pleasant and fulfilling. Use journaling prompts when you believe you have nothing to write about. This will help you be more consistent with your journal writing.

Another way to become more consistent is to reflect on the time of day and places you journal. Look around you and be protective of your surroundings and what may be stopping your journal writing. Then create a routine that works for you. Use these external and internal clues to help you get started.

Lack of time is another journal keepers enemy. However, truth be told, what we value we make time for. So if you find yourself making excuses about time then you are either too busy or you do not find journaling fulfilling a need your have. To overcome this you will need to make journaling a habit and habits are built over 45 days of determination. I guarantee that when you grow a journal habit time to journal will be found and will be rewarding.

What to write in a journal seems to be another common roadblock to consistent journaling. Do you fear you have nothing to say or are you afraid of really writing what you want for fear someone will read it? If fear of someone reading your journal you may consider writing on your computer where you can passcode your entries. Many like computerized journaling.

One comment I hear often is that journals become lists and activity records. This perspective can be very telling. Usually when this happens it is due to a lack of truth in yourself. What is keeping you from journaling about feelings and emotions? Is it a matter of not know where or how to begin? If this is the case then you should make it a point to use daily journaling prompts several times a week. Journaling prompts are there to do exactly what it states ~ prompt you to write about something you have to actually think about.

There are five basic principles for keeping your journaling consistent. There are no rules for journal writing, no guidelines for how often your write and no one is judging you on how or what you write. So the first basic principle is to just write. Sit back and have fun writing but if you are wanting to make journal writing a regular consistent routine you should keep these five principles close by.

1. A proper writing environment. Find a quiet space, turn off your phone and relax.
2. Keep a list of journaling prompts close by to break your routine. Use them as self-reflection exercises and this will keep journaling fresh.

3. Write for yourself and not because you feel you have to. It should never become a chore or obligation.

4. Journal writing is mainly for feelings and emotions. Concentrate on your words flowing from your heart and not your head.

5. Learn from your own experiences. Reread your entries and see growth. Look for patterns that effect your stress level as well as your energy level.

Keep Journaling


Related Articles
Editor's Picks Articles
Top Ten Articles
Previous Features
Site Map





Content copyright © 2021 by Kathy Garcia. All rights reserved.
This content was written by Kathy Garcia. If you wish to use this content in any manner, you need written permission. Contact Kathy Garcia for details.