Tricyrtis: The Toad Lilies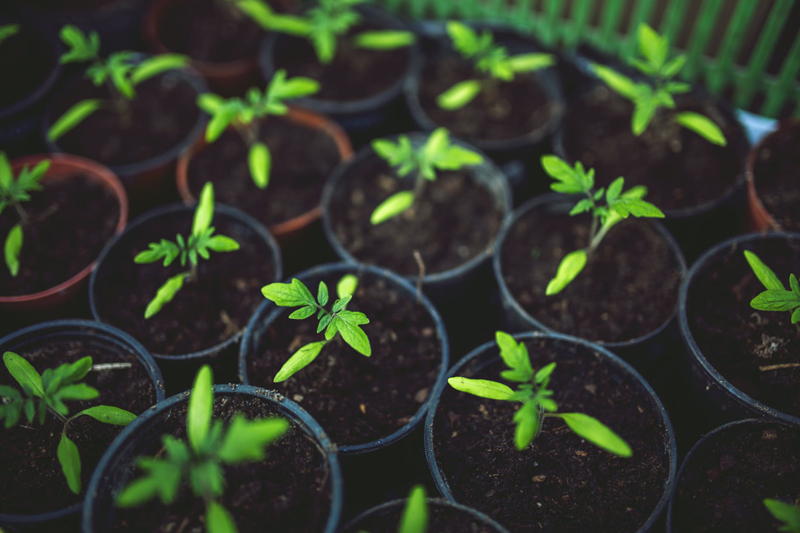 There are about 20 species in the genus Tricyrtis. These Asian natives inhabit the woodlands from the Philippines to the Himalayan Mountains with the greatest number and diversity found in Japan. The Japanese name for Tricyrtis is Hototogisu, which translates to "cuckoo," most likely in reference to the spotting on the leaves of several species. Tricyrtis species are all herbaceous plants growing from rhizomes. Toad lilies are extremely hardy perennials that send up interesting orchid-like blooms in the fall, a time when most plants have lost their appeal.

Most toad lilies tolerate light frosts fairly well, making them quite hardy and exceptional little plants to have in the fall garden. These plants will generally look best when placed in areas with lots of shade and plenty of moisture. In the garden, toad lilies are a lovely addition, provided they do not dry out. Toad lilies should be planted in moist, humus-rich, but well-drained soil. Toad lilies add an exotic feel to the late summer or early fall garden. The blooms are best appreciated close up, so plant them along a path or within mixed borders and beds. Combine them with hostas, ferns, hellebores, erythroniums, woodland lilies, and fall-blooming crocus.

The most commonly available Tricyrtis toad lily in the U.S. is the Hairy Toad Lily (T. hirta). It's a highly variable plant with hairy stems that can reach a height of 1-3 feet. The flowers of this toad lily are usually spotted in different shades of purple. The hairy toad lily is a less upright species, growing more in an arch, and has larger flowers. One of the most attractive toad lilies is called Togan (Tricyrtis x 'Tojen'). The individual flowers are quite beautiful and are often called the 'orchid toad lily' for its exotic-looking blooms, which are frosty lavender with deep lavender tips and a yellow throat. Unlike other toad lilies, the flowers of this toad lily are not spotted. The foliage of this toad lily is the largest of all the other toad lily species. They are broad, lance-like, and bright green.

Another interesting species of toad lily is the Formosa Toad Lily (T. formosana). Reaching heights ranging anywhere from 2-4 feet, these toad lilies have shiny, dark green leaves and blooms that are mauve with purplish-brown spots. T. formosana 'Samurai' is a variety with variegated foliage and a gold margin. The flowers are purple in color with darker spots. T. formosana 'Dark Beauty' is an especially tall variety of toad lily, reaching 4 feet or more in height. It is suggested that this toad lily gets its unusual flower coloration of dark purple spots and mottling on cream from a virus. T. macropoda 'Tricolor' is an exceptional toad lily with pink, cream, and grey foliage. This species has unusual yellow purple-spotted flowers.

Toad lilies can be propagated by root cuttings, stem cuttings, or through division of rhizomes. Spring is the best time to divide plants, while early summer is the best time to root cuttings.


Related Articles
Editor's Picks Articles
Top Ten Articles
Previous Features
Site Map





Content copyright © 2021 by Nikki Phipps. All rights reserved.
This content was written by Nikki Phipps. If you wish to use this content in any manner, you need written permission. Contact Gail Delaney for details.