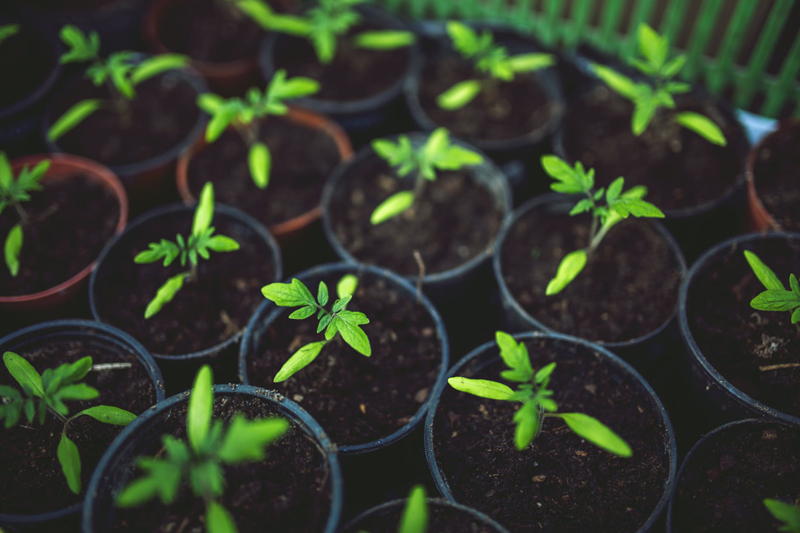 Liatris belongs to the aster family, with each flower head having only fluffy disk flowers and no rays. About 40 species grow across North America, from southern Canada to northern Mexico, and east of the Rocky Mountains through Florida. The carrot-flavored root of blazing star was once used by American Indians for food. The plants of this genus were also consumed in New England as a treatment for gonorrhea.

Also referred to as gayfeather or blazing star, liatris (L. spicata) is an exceptional garden plant, unique for its unusual blooming pattern. In late summer the 1-3 foot spikes of purple or white (L. spicata 'Alba') feathery flowers actually begin to bloom from the top and slowly work downward, unlike most other flowers which bloom the opposite. Even once its extraordinary flowering has ceased, the needle-like foliage remains quite stunning throughout fall, turning russet-colored. This versatile, easy-to-grow perennial adapts to nearly any type of garden. Because of their vertical disposition, Liatris species take up minimal space and are suitable for even the smallest garden. Liatris prefers full sun but will adapt well to areas of light shade. Liatris is also heat and drought tolerant, making it an ideal choice for areas prone to these hot, arid conditions. Its tolerance of drought is due to its deep roots. Pests or disease seldom bothers Liatris; however, young plants are susceptible to rodents, which will eat the buds, seedlings, and tuberous roots. Liatris plants are great for butterfly or cut flower gardens and complement many other garden plants such as coneflower, butterfly weed, drumstick allium, black-eyed Susan, and goldenrod.

Liatris can be grown through seeds by collecting them once they have matured, in late summer to early fall, and sowing into flats. The flats can be left outdoors throughout winter and will germinate once the temperature and soil begins warming in the spring. This plant can also be allowed to self sow in open areas of the garden for a pleasant surprise later in the growing season once they begin blooming. The tuberous corms of older plants can also be dug up and divided in late winter while the plant is dormant.

Rough blazing star (L. aspera) grows 3-5 feet high and bears lovely lavender flowers in late summer and early autumn. Because of its height, this plant may require staking. This species is native to much of the eastern, mid-western, and southern states. This species features rounded, fluffy, deep rose-purple flower heads that open around the same time, making it a particularly good fresh cut flower for floral arrangements. Blooms later than most other Liatris species and is distinguished from other species by its rough-looking appearance. Dotted blazing star (L. punctata) derives its name from the tiny dots on the leaves of this species. This is also known as button snakeroot, and some Native Americans called it crow root, because crows were observed eating the roots in the fall. This species is native throughout Kansas and produces a taproot reaching a depth of 15 feet, making it extremely drought-resistant. The Kiowa Indians baked the roots over a fire and ate them; while the Blackfoot Indians boiled the roots and applied it to swellings or ingested it to alleviate stomach ailments. The large purple flower heads of meadow blazing star (L. ligulistylis) produce as many as 70 blossoms on its 3-4 foot stems in late summer. This species is commonly seen in prairie habitats or along roadsides and emits a specific odor that attracts monarch butterflies.


Related Articles
Editor's Picks Articles
Top Ten Articles
Previous Features
Site Map





Content copyright © 2021 by Nikki Phipps. All rights reserved.
This content was written by Nikki Phipps. If you wish to use this content in any manner, you need written permission. Contact Gail Delaney for details.