10 Uses for Fresh Tomatoes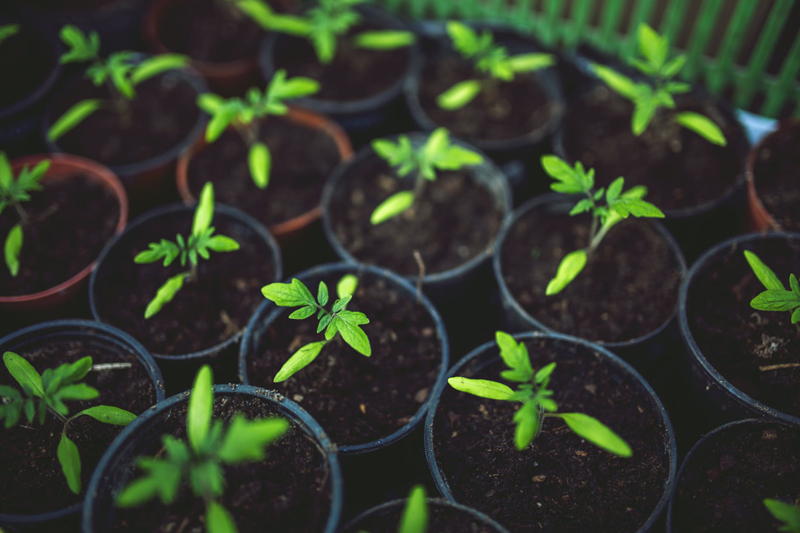 Nothing tastes like summer more than vine ripened tomatoes. Once the warm summer months have ripened the green tomatoes into rotund red globes, you might be wondering what to do with your bounty. Following are some ideas to put those ruby-red beauties to good use.

1. Give them away. If you have more than you can use – if you have more than two tomato plants, that's probably the case – then why not share your bounty? Neighbors, friends and family will most likely be willing to take a few off your hands, but if you still have too many, donate some to your local food bank. Visit the America's Second Harvest website https://www.secondharvest.org/ to locate your local food bank.

2. Eat them raw. For a new twist, try eating slices with a dash of balsamic vinegar or a sprinkle of salt, sugar, or pepper. For a gourmet treat, put chopped fresh basil and mozzarella cheese on tomato slices, and drizzle with balsamic vinegar and extra virgin olive oil. Sprinkle with freshly grated salt and pepper.

3. Make BLTs. Lettuce, bacon and tomato on fresh bread makes a refreshing summer sandwich.

4. Add thin slices of tomatoes to a classic grilled cheese sandwich. A dash or two of Tabasco and some fresh basil leaves give an extra tang.

5. Freeze them. Either freeze tomatoes whole (be sure to trim off the tops), or chop them up and freeze in batches in freezer-safe bags.

6. Make salsa. Chop 4-5 Roma tomatoes, then toss in a medium bowl with ½ cup minced onion, ½ cup minced green bell pepper, and 1-2 tablespoons minced jalapeño pepper. Stir in a small bunch of cilantro, chopped, and 1 tablespoon fresh lemon juice. Refrigerate until cool, then serve or freeze.

7. Make tomato soup. In a blender, puree 4 lbs. ripe tomatoes, ½ cup fresh basil, 2 tablespoons vinegar, ¼ cup olive oil and 2 garlic cloves until smooth. Stir in 3 cups broth, then chill and serve. Garnish with fresh basil leaves.

8. Make tomato juice. Wash, dry and core 3 ½ lbs. ripe tomatoes. Place in a large saucepan and simmer until the tomatoes are soft, stirring often. Remove and strain tomatoes, and return juice to pan. Add 1 tablespoon salt, 1 tablespoon lemon juice and a dash of Tabasco if desired. Stir and chill.

9. Make omelets. Combine chopped tomatoes, feta cheese and spinach for a Greek-inspired omelet, or add tomatoes to chiles, green peppers and fresh cilantro for a spicy omelet.

10. Make tomato bites. Slice baguette bread and rub with a clove of garlic. Top with a tomato slice and chopped basil, and serve.



Related Articles
Editor's Picks Articles
Top Ten Articles
Previous Features
Site Map





Content copyright © 2021 by Teresa Shaw. All rights reserved.
This content was written by Teresa Shaw. If you wish to use this content in any manner, you need written permission. Contact Gail Delaney for details.