How to Diagnose a Diseased Plant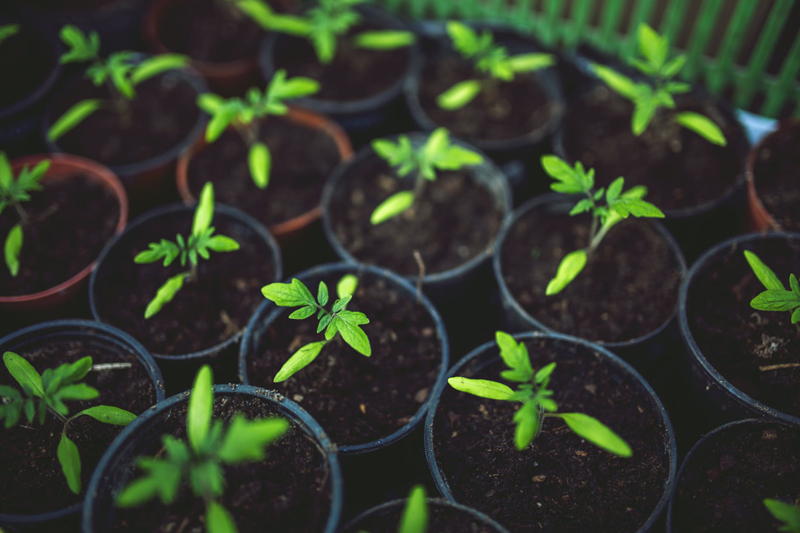 Plants need water and sunshine to grow healthy and strong. They are like people in that respect. Sometimes, things happen and your plant starts looking like it is about to die. That's when you need to examine your plant a little more thoroughly to determine what the problem is. By acting when you first notice the signs that something is wrong, you will a better chance at saving your plant.

Check for Moisture

Stick your finger into the ground and check for moisture. Most people kill plants by giving them too much water. You can't always tell by looking because the surface may look dry, but underneath is where it tells. A soil that is too wet can drown a plant. Most plants require soil with good drainage. The soil needs to dry out between watering. If your plant is in the ground, withhold watering.

If your plant is in a pot, it would be better to transplant it into another pot, if possible. If you can't do that, then do not water the plant until the soil dries.

Remove the plant from the pot and gently wash away most of the wet soil. Fill a pot with dry soil and transplant the plant into the pot. Be careful when handling the plant to avoid damaging it. The stem may be weak and about to rot and you don't want to cause anymore stress to the plant if it can be helped. Don't water the plant for a day or two. Give it a chance to recover.

On the other hand, if the soil is dry, give the plant some water. The plant should look better as it hydrates within a short amount of time.

Sunshine or Shade

Is your plant getting enough sunlight? Depending on the type of plant you have, each species has different lighting requirements. By trying to grow a low light or shade loving plant in the sunshine, it won't take long before the plant starts to show signs of dying. The sun can burn your plant to burn. If your plant requires sunlight to grow, then having it in a shady location will cause the plant to become leggy or all stem and few leaves. Sun loving plants need photosynthesis and they get that from the sun. Photosynthesis helps the plant to generate energy so it can grow.

Read the tag that came with your plant, if available. If you don't have the tag, try looking it up online. It can be a little tricky if you don't know what kind of plant you have growing. This could result in you to spending hours online. An easier solution is to take a close-up picture of the plant. Remove one leaf or more if possible. Take the picture and leaves in to your local county extension agent. They should be able to tell you what you have.

Look for Bugs

Examine the underside of the plant's leaves for bugs. Some indications for bug infestations are holes in the leaves or bark, spider webs, hard scale or tiny bits of a cottony-like substance. Ways to remove the bugs are as follows: spray the plant with water. This can be done with a water hose or if it is a house plant, place it in the shower.

Spray the plant with insecticidal soap. This soap can be purchased at the garden supply store, or you can mix your own by combining 2 tablespoons liquid dish soap with 1 gallon of water. Pour the mixture into a sprayer bottle and spray the plant.

If the plant has only a few leaves, dip a cotton ball in rubbing alcohol. Wash the leaves and stems of the plant with the rubbing alcohol. Sometimes, bugs live in the soil. I've had trouble with ants making their homes there. To get rid of bugs in the soil, submerge the pot in a container of water. Allow the pot to soak for a half hour to an hour. The bugs will come out and drown.

Is the Plant Diseased?

Does your plant have a disease? The signs that this may be the cause of your plant dying are yellowing leaves, colored spots or holes in the leaves. Sometimes this problem happens more often when the weather is cool and damp. Isolate the plant from others and treat with a fungicide. It may be a good idea to remove a few cuttings and try to start a new plant, just in case you cannot save the original.


Related Articles
Editor's Picks Articles
Top Ten Articles
Previous Features
Site Map





Content copyright © 2021 by Gail Delaney. All rights reserved.
This content was written by Gail Delaney. If you wish to use this content in any manner, you need written permission. Contact Gail Delaney for details.