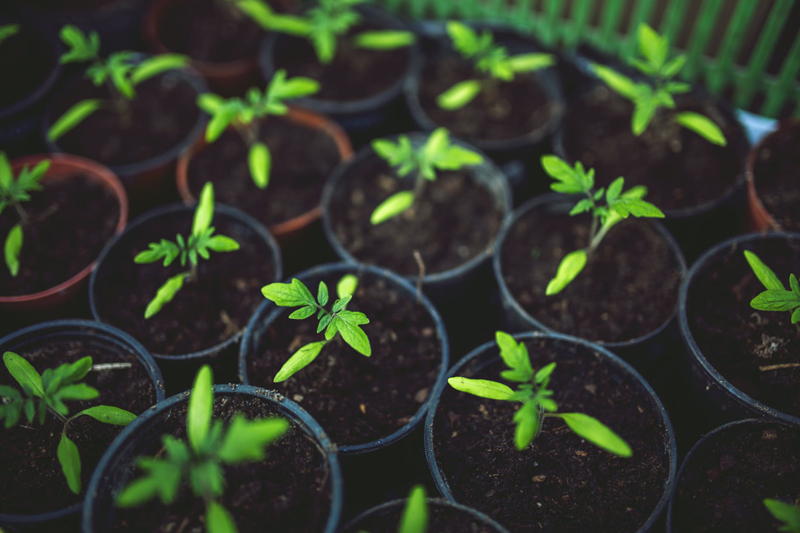 I have Cotoneaster growing on the south side of my house. I dug this one up in the middle of summer three years ago, and it has taken off and grown beautifully. At first, I planted it because of the purple-pink flowers. When it finished blooming, the bush became loaded with small, bright red berries. The berries are a calling card to birds. They love to come in and feast on those berries. I often stand in my back porch and watch the birds as they eat. Cotoneaster is hardy to zone 4 and this shrub grows to about 7 feet tall. It is not messy and needs very little care.

>b>Bottlebrush Buckeye

The Bottlebrush Buckeye is great for mass plantings and it grows well on banks where not much else can grow. In the summer, it has white blooms that are over a foot long. In the fall, this shrub becomes a showcase. The leaves change from green to yellow to light orange. This shrub is disease resistant and it will grow in full sun or light shade. The Bottlebrush Buckeye is popular because it is easy to grow and adapts to many different kinds of soil.

Hardy Summersweet

The Hardy Summersweet, or clethra alnifolia, is another easy to grow shrub that will reward you with summer flowers that smell as sweet as its name. You can choose between pink, white, or deep rose red flowers and it will bloom in late summer or early fall. Hardy Summersweet is ideal for any garden because it is pest and disease resistant. It prefers a slightly acidic soil, but it will also grow if your soil has some clay in it. This shrub loves full sun but it will also grow in dense shade. It is a plant that can grow almost anywhere in your yard whether by the foundation or in a mass for a hedge. the Hardy Summersweet shrub grows to a height of four to six feet.

Hydrangea

The Lacecap, Bigleaf, French Hydrangea, more commonly referred to as the Mophead Hydrangea is super easy to grow. It flowers all summer long and is a sight for any garden or landscape. The Mophead Hydrangea is
slightly fussy about the soil it grows in. Depending on the type of soil it will have an effect on the color of the flower the shrub produces. If grown in an acidic, moist loamy soil, you will have deep blue flowers. However, if you grow it in an alkaline soil, you will have pink flowers. If you choose one that has white flowers, these will stay as white. The type of soil they are planted in really doesn't matter unless you want a particular flower color. The Mophead Hydrangeas comes in several different sizes, from three feet to six feet. This is another disease resistant shrub. If you are growing it in the zone 4 area, then you can plant this shrub in full sun. Farther south, it can be planted in partial shade.

Next week I will continue this list of shrubs for Zone 4.


Related Articles
Editor's Picks Articles
Top Ten Articles
Previous Features
Site Map





Content copyright © 2021 by Gail Delaney. All rights reserved.
This content was written by Gail Delaney. If you wish to use this content in any manner, you need written permission. Contact Gail Delaney for details.