Phlox, the beautiful perennial rhizome.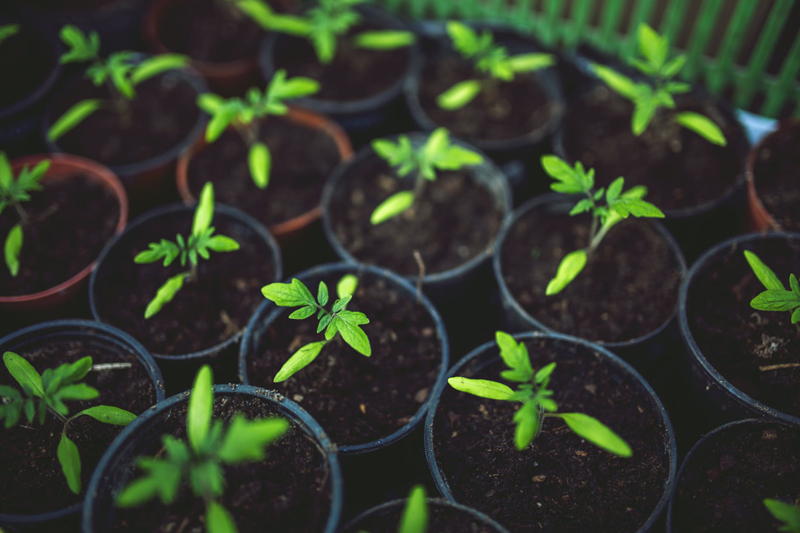 As always, transformation is a process that occurs in my garden quite frequently. Every year, I glance, make inquiries, and eventually, stumble on something fresh to substitute or introduce to the family of plantings already established. Just recently, it was a summer bulb (a perennial rhizome) I knew nothing about until much investigation. I'm speaking of the well-known garden phlox. Among the plants native to Eastern North America, the one genus that comes to mind when thinking of perennial gardens, especially cottage gardens, is the phlox. It's a mainstay in many gardens like those in Ireland and Britain of Europe all the way to Vermont, Connecticut and New York Botanical Gardens. More intense color larger than life was desperately required in my garden, the rock garden specifically; therefore, tall phlox was the choice.

Big, flower clusters in an assortment of hues cover these plants from summer to fall and they come in a variety of plant heights, which makes them adaptable. For the spring time there is the creeping phlox with the garden phlox for the summer. These five-petalled plants prosper in full sun. They can grow as well in partial shade (but too much shade will decrease bloom and increase disease issues). To keep problems like mildew and spider mites away, supply good circulation and disease resistant cultivars.

Some favorites selected for my garden are the taller ones that have a place in the back of my succulent/rock border. They bring such dramatic colors of white, sky blue, and even purple. The shorter ones (dwarf cultivars) make great edging plants; even creeping ones that bloom in spring (some spring-summer) make spectacular blooming groundcovers. Allow them to spill over walls and rocky hardscape. They are also ideal for dry streambeds or pond waterfalls. Though not a bulb, there is also the annual phlox (phlox drummondii) sown in the spring by seed.

Diseases seem to be keen on this plant. The fungus, powdery mildew with its grayish white powder on leaves, buds and stems can cause distortion and bud drop. It rarely kills the plant but it is unsightly. There are numerous ways to treat powdery mildew. Choose from the many selective ways for your garden. There is also the issue of spider mites, so be sure to inspect your plants regularly during high humidity. A few tips to try to alleviate these problems initially are to (1) provide good air circulation, (2) water in the early morning or the soil area only and (3) use neem oil early in the spring or by late spring before the humidity sets in during the summer season. Insecticidal soap is another alternative to utilize.

Most tall garden phlox (grow two to three feet). Some slightly taller. The Louisiana phlox (blue phlox) flowers get to be about 2 feet and will hold blooms for about 3-4 weeks. Compliment them with coreopsis and liatris or some coneflower. This is an amazing sight. We here in the south, have many problems with the phlox but with such amazing colors like magenta and deep blue flowerets, it's worth their premadonna existence. The best time to plant the phlox is as early as mid-spring though they can be planted in the fall where the climates are colder. Prepare bed for planting by first, eliminating weeds and grass. Cultivate soil 4-6 inches with an organic matter, blend well and water thoroughly. As they grow, be sure to deadhead for continuous bloom. Note: David and Flame Series are the most resistant to the powdery mildew annoyance.

Looking for a summer bulb (uh, rhizome) that is low maintenance yet hard working and hummingbirds love? Try this one along with companions coral bell and red salvia. Design elements with varied plant combinations like coreopsis and coneflower, will enhance and compliment the phlox and will make your garden a display of cottage color. Some favorites recommended are Miss Candy, Iceberg, Laura, Caroline Vandenburg and of course the crimson red hues of Adonis. With the sweet, airy fragrances, flower borders can have color and scent.

Cannas used to rule as the Kings of my tropical garden but the cottage-like phlox have replaced with a more vigor intensity. Use the dwarf cultivars as an edging and put taller varieties in the background but not too closely to a fence or brick wall. They need lots of circulation. Phlox can be purchased as potted plants from nurseries/garden centers or as a rhizome, from a reputable garden catalog (mail order nurseries).

If bare root: understand that you must plant the same day or place in a cool place for no longer than 2-3 days (don't allow bare root plants to dry out). Once ready to plant, dig a hole about 5-6" wide and no deeper than 5". Remove from the package and spread roots over soil surface at the bottom of hole. Plant rhizome to a depth that woody crown (where roots and eye buds join) is about 1" below soil surface. Carefully cover the roots and press soil to remove any air pockets. Be sure to water thoroughly and regularly for the next 2-3 weeks, especially if it is close to summer.

If potted: dig a hole twice the size of pot not so much the depth and remove plant and position in hole with the top of root ball level with soil surface. Press and firm the soil to remove air pockets and water thoroughly. Finish both ways (bare root/potted) with a 3-5 inch layer of mulch. Mulch will protect phlox from colder weather conditions and in the south, will keep moisture (garden phlox thrive in moist soil) and retard weed growth. Fertilize monthly and don't forget to deadhead else, faded flowers will go to seed.

Thriving phlox, divide every two to four years. The best time is in spring. Make sure each division consist of several vigorous shoots with roots attached.

Overall, phlox will make a stunning, enduring result in your summer garden. As the temperature heats up and the sun shine brighter than ever, so will the performance of the garden phlox develop into an extraordinary spectacle.



Related Articles
Editor's Picks Articles
Top Ten Articles
Previous Features
Site Map





Content copyright © 2021 by Kimberly Cassandra Cannon. All rights reserved.
This content was written by Kimberly Cassandra Cannon. If you wish to use this content in any manner, you need written permission. Contact Gail Delaney for details.