Get to Know Matcha Green Tea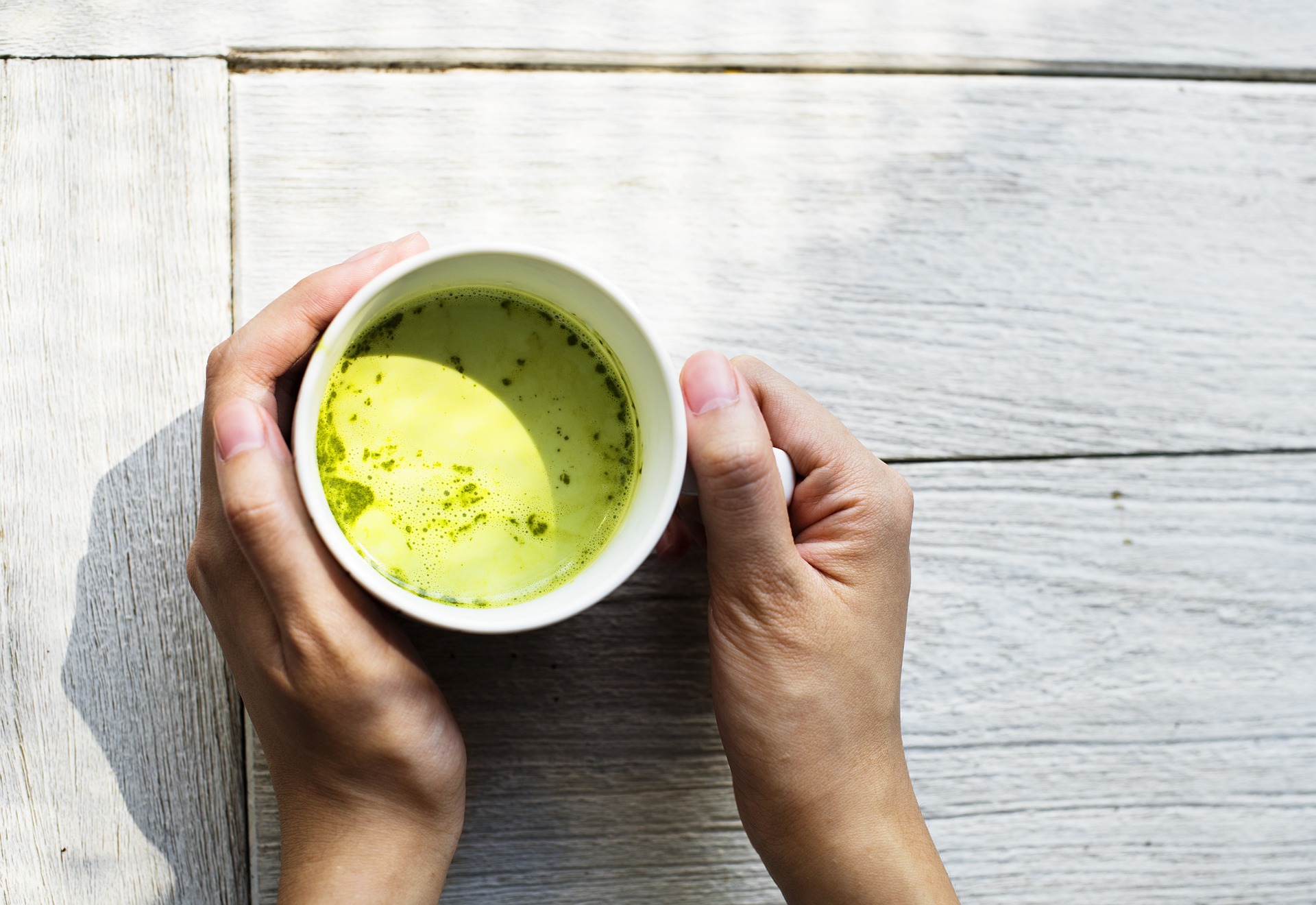 Green tea has been recommended as part of a healthy diet for years, but now there is another bright green shade that is rising in popularity called matcha. Matcha comes from the Camellia sinensis plant just like green tea, but is grown on bushes kept in the shade. Being in the shade increases the chlorophyll content in the leaves. The extra chlorophyll is what gives matcha a bright green color and special nutrient properties.

Harvesting Matcha

The tea leaves are harvested by hand and the stems and veins are removed. The leaves are ground into a fine powder called matcha. Matcha contains the nutrients of the entire leaf and this gives it greater amounts of caffeine and antioxidants compared to green tea.

Benefits of Matcha

Matcha contains catechins. Catechins are natural antioxidants in green tea. Antioxidants help prevent cell damage and lower the risk of some chronic ailments like heart disease and high blood pressure. As is widely known, heart disease is the leading cause of death in the United States.

It's true that green tea has been shown to reduce levels of LDL cholesterol and triglycerides. Since matcha is from the green tea plant and the nutrient profile is similar, including matcha in a healthy diet may help reduce heart disease.

Matcha contains high levels of epigallocatechin-3-gallate. EGCG is a catechin that has anti-cancer qualities linked to inhibiting cancer cell growth.

If you have ever read the ingredients list on a weight loss supplement you probably saw the words "green tea extract." Studies have shown green tea may help increase metabolism and speed fat burning leading to weight loss. While most of the studies have been with green tea, matcha is from the same plant, so should allow for the same weight loss results.

Matcha and Caffeine

Both regular green tea and matcha contain less caffeine than coffee, but matcha has more concentrated caffeine than green tea. Some research has found caffeine can improve attention span and reaction times.
Matcha contains L-theanine. L-theanine alters caffeine effects by promoting alertness and decreasing stress levels.
It must be noted that while drinking green teas and matcha is considered safe, if you are caffeine sensitive, please know matcha has a fair amount of the stimulant.

Taste and Preparation

You can make matcha tea by adding 1 or 2 teaspoons of the powder to a cup and pouring in about 2 ounces of hot water. Whisk the matcha powder and water to create a foamy green tea. Traditionally a bamboo whisk called a chasen is used. You can always adjust the ratio of matcha powder and water to suit your taste and desired consistency. Matcha has a mild flavor and may seem slightly sweet.
Add matcha to hot milk for a latte. Many people add matcha powder to smoothies.

Matcha has grown in popularity for a number of reasons. Antioxidants in matcha may reduce cell damage or inhibit cancer cell growth. The L-theanine and caffeine may improve attention and brain function. Matcha is simple to prepare, add to other recipes and tastes great.
You Should Also Read:
Health Benefits of Kombucha
Enjoy These Health Benefits of Coffee
Eat These Superfoods for Greater Health


Related Articles
Editor's Picks Articles
Top Ten Articles
Previous Features
Site Map





Content copyright © 2022 by Katherine Tsoukalas. All rights reserved.
This content was written by Katherine Tsoukalas. If you wish to use this content in any manner, you need written permission. Contact Katherine Tsoukalas for details.