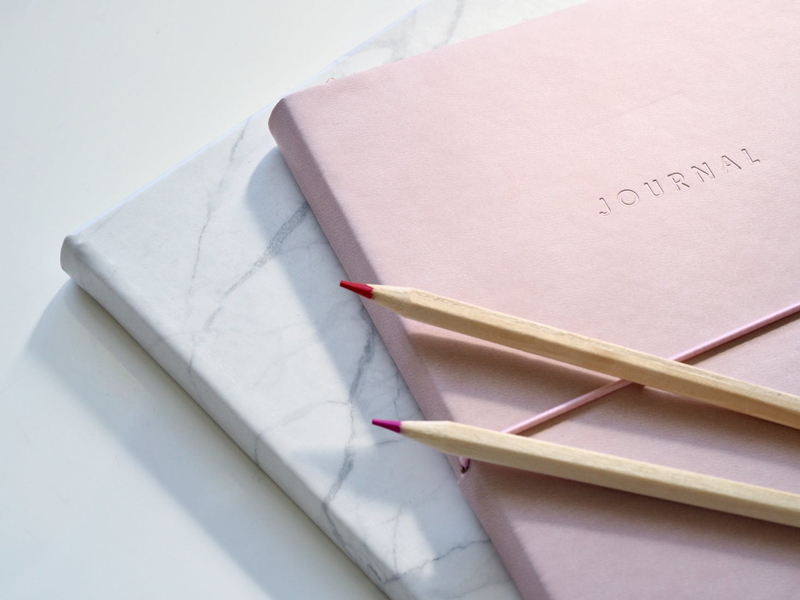 While searching for different types of journals and tools for journaling I ran across a press release from November 3, 2010. A few years ago, but relevant to the quality of a journal I received as a birthday gift just last month. It was the most beautiful journal, not only because of the layout and design but it had thought placed in it. The journal was titled 'Psalms Journal' and the concept was simple. Three scripture verses from various Psalms were written on the left and the page to the right you found the title that encapsulated the Psalms you just read with lined space to write a simple journal. It has become a great tool for my journal writing as I find that I cannot write about something different. I am focused on specific attributes and characters of God Himself.

I wanted to write about this journal and the different ones available by this publisher. You can find the links at the end of the press release and I encourage you to check out the many different titles. Some of the titles that were released November 2011 include:
Today is Your Best Day...by Roy Lessen
Words to Warm A Womans Heart...a promise journal
When God Thinks of You He Smiles...a promise journal
My Quiet Time...a prayer journal
The Lord is My Shepherd...a journal
God is Always With You...a devotional journal
Live, Laugh, Love...a journal
Dream, Believe, Discover...a journal
Each journal is unique and wonderfully compiled. These journals make great gifts as well as for personal use. If you are struggling knowing how to journal and what to journal these inspirational journals are a journey worth taking.

Below is the press release:

GUIDEPOSTS ACQUIRES
ELLIE CLAIRE, SUMMERSIDE PRESS
Leading Inspirational Publisher Joins Forces with
Rapidly Growing Book and Gift Publisher

CARMEL, N.Y.—Guideposts, an inspirational publishing leader which reaches millions in the U.S. and around the world, today announced the acquisition of Ellie Claire Gift & Paper Expressions, the parent company of popular Christian book publisher Summerside Press.

Effective immediately, Ellie Claire and Summerside Press join the Guideposts family. This new relationship accomplishes two key strategic objectives for both organizations.

For Guideposts, the new partnership gives the organization the ability to further expand into the retail market with original Summerside Press titles, as well as additional journals and companion products, building on the stellar reputation and successful program Ellie Claire has built over the years. For Ellie Claire, the new relationship provides an opportunity to expand upon the foundation created by the hard work and dedication of its team. Guideposts provides marketing opportunities through its vast reach to two million subscribers, six million book buyers, and nearly nine million web visitors.

"We are excited about our new strategic partnership with Ellie Claire. Ellie Claire has quickly emerged as a leader in the gift market and Summerside Press is perhaps the fastest growing publisher in the Christian marketplace. The synergies between Guideposts and Ellie Claire are key to a successful future," said Dick Hopple, President and Chief Executive Officer, Guideposts. "Our abilities to leverage each other's strengths will help us grow our brand and our reach."

"The collaboration between Guideposts and Ellie Claire will allow us to do more together than we could ever do separately," said Carlton Garborg, President, Ellie Claire Gift & Paper Expressions and Summerside Press. We're thrilled about our future together."

For More Information
Visit Guideposts online at https://www.guideposts.org or https://www.GuidepostsFoundation.org.
Follow Guideposts on Twitter: https://twitter.com/Guideposts_org
Find Guideposts on Facebook: https://facebook.com/Guideposts
Visit Ellie Claire online at https://www.ellieclaire.com
Visit Summerside press online at https://www.summersidpress.com
Follow Summerside Press on Twitter: https://twitter.com/summersidepress
Find Summerside Press on Facebook: https://on.fb.me/SummersideonFB

From the Publisher

In this day of Facebook and Twitter, I have been asked whether journaling is losing relevance. With the accessible technological tools available, why would people still want to journal on paper?

Our generation is writing more than any generation since the invention of the feather pen. People use Twitter and Facebook as tools to foster and develop relationships with others. People use journals as tools to develop a relationship with themselves and with God.

The Internet and social media applications have become a huge part of people's lives, and that won't change. Online communication, though, is public by design. The process of journaling, especially in relation to spiritual discipline, is a deeply private, intimate act. For many, it is comforting to step away from the QWERTY keyboard, take pen in hand and commit their deepest thoughts, feelings and insights to paper. Journaling has proved to be essential to many persons' spiritual growth and is a time-honored act of writing, thinking, praying, remembering, and reflecting. A healthy and active journaling experience can be the basis of new and exciting insights that will then enhance a journaler's inward life and all of the relationships that grow from it.

We see journal sales increasing because, while those outward-focused relationship tools are great, people will always be looking for ways to retreat from technology, to reflect and seek meaning, and to nurture their inner person.

– Carlton Garborg

Usually press releases are not published as a weekly article, however, when I saw the different types of journals available by this publisher that is now backed by a company that is known worldwide I felt it warranted an article.

Keep Journaling!


Related Articles
Editor's Picks Articles
Top Ten Articles
Previous Features
Site Map





Content copyright © 2021 by Kathy Garcia. All rights reserved.
This content was written by Kathy Garcia. If you wish to use this content in any manner, you need written permission. Contact Kathy Garcia for details.