January Journal Prompts ~ Wks 3 & 4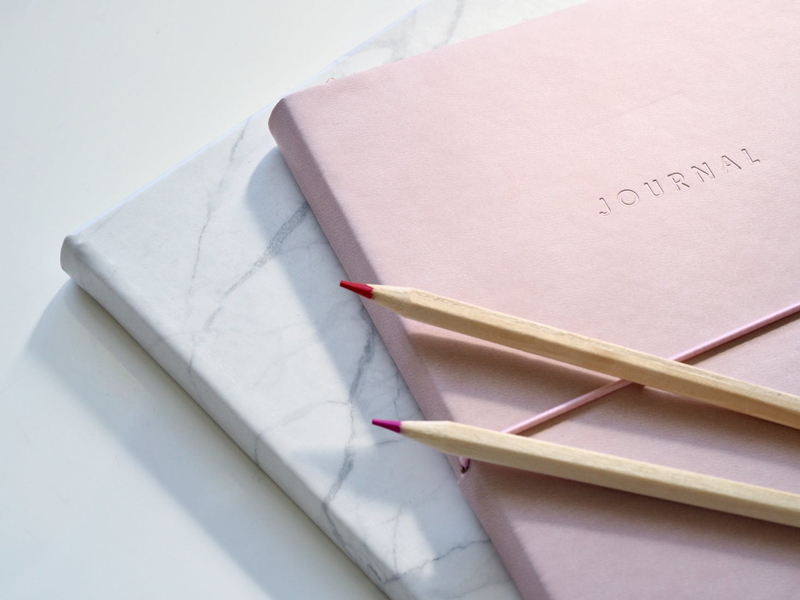 January Journaling Prompts ~ Wks 3 & 4
Before we begin weeks 3 & 4 I wanted to point out that January is "National Thank You Month." You might want to take a moment to send thank you cards to your friends and family members. This could be a project you could do on January 16th since it is 'Do Nothing' Day.'
January 16 ~ Today is National Do Nothing Day. This day should be held several days throughout the year! So many times I forget to 'rest' and so my body and mind strive to have a 'do nothing day' to rewind and rejuvenate. Spend time writing about how you can incorporate rest into your schedule.
January 17 ~ Benjamin Franklin was born January 17, 1706. Spend time today writing about inventors and inventions today. What is your favorite invention? Do you know why we all know the name Benjamin Franklin? If you do not you may want to spend some time looking up Benjamin Franklin.
January 18 ~ In 1803 Lewis and Clark began the first official exploration of unknown lands in the United States. Spend time writing about exploration and adventures you have had or would like to have? Are you an adventurer? What is an adventurer to you?
January 19 ~ In 1955 "Scrabble" debuts on board game market. Just this morning I played Scrabble on my computer to get my mind working. I use Scrabble to stretch my vocabulary and has become one of my favorite board games. Spend time writing about word games and board games. Does your family have a game night? Do board games have value today?
January 20 ~ Today is National Cheese Day. This has the potential to be a fun day. Spend time writing about cheese. What are different ways to serve cheese? What cheeses do you like?
January 21 ~ Today is National Hugging Day. You may want to begin you writing today with a list of the people you would like to hug. Everyone needs human touch and hugging is perfect for showing sympathy, happiness and encouragement.
January 22 ~ Today is National Popcorn Day. I love popcorn! Popcorn is also good for your digestive system. Today write about the different ways you can fix popcorn. Flavored popcorn is popular. Is there a flavor you would like to see created?
January 23 ~ Today is National Measure Your Feet Day. This is a most unusual national day. However, our feet are very important. Spend time today writing about feet. What makes feet important? What would you not be able to do if you did not have feet?
January 24 ~ Gold was discovered in California in 1848. John Marshall discovered the gold at Sutter's Mill. Write today about the Gold Rush then and how it is still active today. Would you like to be a gold miner?
January 25 ~ The first Winter Olympics began on January 25, 1924. Spend time writing about your favorite winter games event.
January 26 ~ Today marks the date that Australia was first settled in 1788. Spend time writing today about other countries. Where would you like to visit?
January 27 ~ Lewis Carroll was born on this day in 1832. He is the author of 'Alice's Adventures in Wonderland.' Spend time today writing about authors. What authors have influenced you? What style of writing do you gravitate to?
January 28 ~ Ernie from Sesame Street celebrates his birthday today. Spend time writing about children's television. Has children's television been a positive influence on our children? What are the pros and cons of children's television?
January 29 ~ Today is National Puzzle Day. Puzzles come in all shapes and sizes. There are mind puzzles and life puzzles. Spend time today writing about things that puzzle you. How are puzzles used in your life to stretch you? What is your favorite type of puzzle to solve and why?
January 30 ~ 1595 Shakespear's "Romeo and Juliet" was first performed. Spend time writing today about the theater. Live performances are still highly popular, especially concerts. What makes live performances different from movies?
January 31 ~ 1865 Congress passes 13th Amendment, abolishing slavery in America. We tend to look at slavery in terms of this amendment. However, slavery is real in each of our lives. We are slaves to what we are addicted to. Slavery is far more reaching in our personal life. Until we deal with our own slavery to sin we will never be free. Spend time today writing about what addictions and habits you are enslaved to. How does one become truly free?
REMEMBER: January is National Thank You month ~ Be sure to thank those closest to you!


Related Articles
Editor's Picks Articles
Top Ten Articles
Previous Features
Site Map





Content copyright © 2021 by Kathy Garcia. All rights reserved.
This content was written by Kathy Garcia. If you wish to use this content in any manner, you need written permission. Contact Kathy Garcia for details.