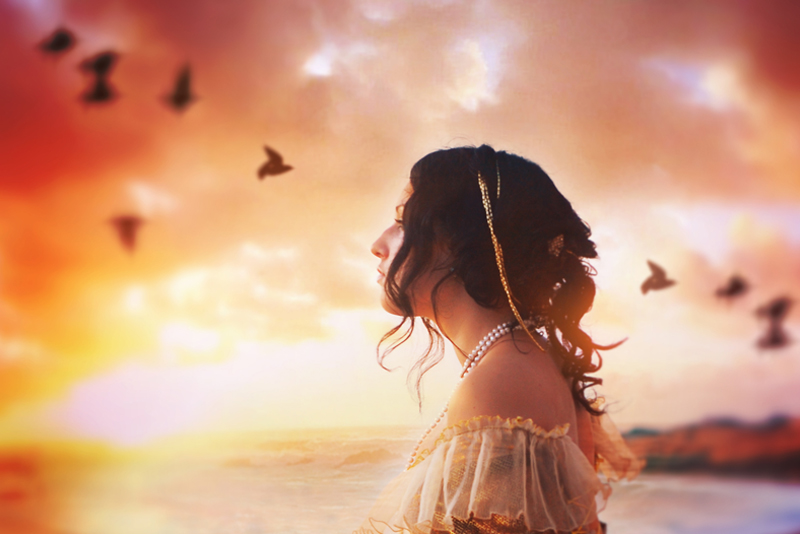 I have a magnet on my refrigerator that says "Love is Mix Tapes." Both avid music lovers, my husband and I have been trading music mixes back and forth for the better part of twenty years. The medium may have changed with the digital age but the thought remains the same. Still, it wasn't until after my first miscarriage that I realized music could be a big part of emotional healing too.

In his song, Sad Songs, Sir Elton John has a line about suffering "just enough to sing the blues". I like this idea. It's think it's okay to feel a little sorry for yourself, especially after a miscarriage. Now, if you feel so sorry for yourself that you can't get out of bed for three weeks or you're self-medicating or if you want to hurt yourself, that's not okay. You need to get help. But if you say "Hey, I'm going to be sad for my 45-minute commute to work. Then I'm going to try to pull it together and do some work," that's different. I think these controlled periods of feeling sorry for yourself can not only be healthy but therapeutic Music can help.

True, you probably aren't going to find a lot (or any) songs about miscarriage. I like a vast eclectic array of music and I've yet to find one. Still, no matter what genre you like, you'll find lots of songs about longing and loss and love. Find some music that really speaks to you. After my first miscarriage, I listened to Barry Maguire's "Eve of Destruction" over and over again. "Eve of Destruction" is a protest song from the Vietnam-war era. It's angry and a little hopeless. After that miscarriage, among other things, I felt angry and a little hopeless because there was no one to be angry at. Listening to the song let me release a little bit of that anger. The subject matter didn't match up but the song suited my mood perfectly.

Back in the day, I can remember recording songs I liked off the radio with an ancient cassette deck. Now, it's much easier to access music you like. Many sites offer music downloads at reasonable prices. You don't even need an MP3 player or an iPod. You can burn a CD. If you're like me and you still have a cassette deck in your car or an old Walkman floating around somewhere, you can make tapes.

I wound up with two or three mix CDs all with songs that make me think of my miscarriages. I listen to them less often these days and that's okay. I think taking the time to be still and just listen and remember and be sad helped me heal in the long run.

I think sometimes we will do anything we can not to experience sadness. But you cannot recover from a miscarriage by ignoring your grief. Think of your grief like a thick jungle. All you can see are leaves. You can't fly. You can't wish yourself away. You can't close your eyes and hope it's gone when you open them again. With a machete, you can hack your way out but the only way out is through. Music can be your machete. It can be one of the tools you use to hack through your grief.

Everyone will find that they can relate to different music but if you want to hear what I was listening to after my miscarriages, you can use the contact me button and I'll let you know what music moved me.



Related Articles
Editor's Picks Articles
Top Ten Articles
Previous Features
Site Map





Content copyright © 2021 by Christine Beauchaine. All rights reserved.
This content was written by Christine Beauchaine. If you wish to use this content in any manner, you need written permission. Contact Christine Beauchaine for details.