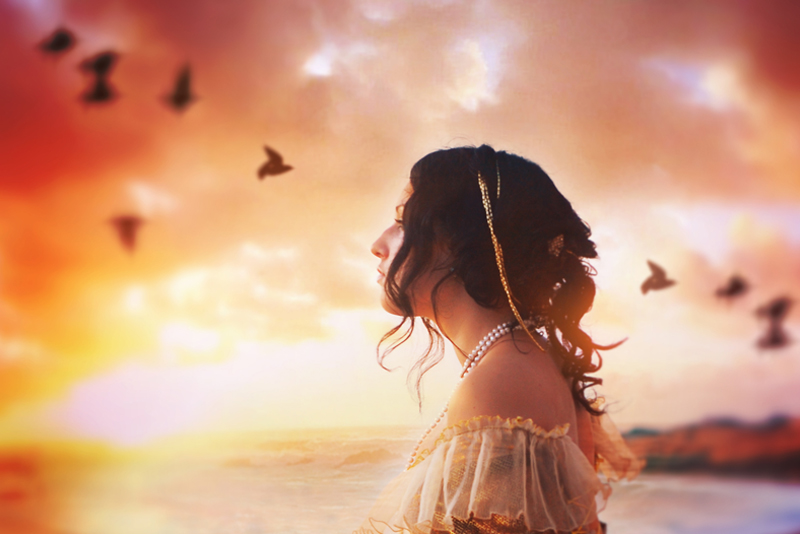 What exactly is a blighted ovum and how does it relate to miscarriage? A blighted ovum or anembryonic gestation occurs when an egg is fertilized and attaches itself to the uterine wall but unfortunately, no embryo ever develops. Eventually, the blighted ovum will result in miscarriage. The miscarriage can occur very early, before a woman even realizes she's pregnant

The miscarriage can also occur after a positive pregnancy test. A woman may experience all of the early signs of pregnancy such as breast tenderness, tiredness, nausea etc. According to the American Pregnancy Association's website, despite the lack of a developing embryo, hCG levels will increase and "the placenta can continue to grow and support itself without a baby for a short time". This can continue for several weeks although miscarriage will still likely occur in the early weeks of the first trimester.

A blighted ovum can be diagnosed by a transvaginal ultrasound. If blighted ovum is the diagnosis, this ultrasound will show a gestational sac but no embryo or fetal pole. At this point, a woman can wait for a miscarriage to occur naturally or elect to have a Dilation and Curettage (D&C) procedure done by her doctor. The benefit of D&C is that a woman doesn't have to wait for the miscarriage to happen. I know from experience that it can be distressing to know that you are "technically" pregnant but that your baby has died or stopped developing. On the other hand, a D&C procedure is invasive and some women prefer to know they've let nature take it's course, which it will do eventually in this case.

A blighted ovum is believed to be the result of chromosomal abnormalities. The embryo does not continue to develop because most likely it would have been a baby that could not have survived. Despite this and despite the fact that a blighted ovum generally results in an early loss, it it still a miscarriage and a significant loss.

There is nothing that can be done to prevent a blighted ovum. However, chromosomal testing can be performed on the remaining tissue to perhaps determine a cause for the loss. If a blighted ovum occurs more than two or thee times, genetic counseling and chromosomal karyotyping may be recommended for the parents to determine if they have a genetic disposition toward conceiving a child with chromosomal abnormalities.

The American Pregnancy Association states that "a blighted ovum is the cause of about 50% of first trimester miscarriages".
.


You Should Also Read:
American Pregnancy Association


Related Articles
Editor's Picks Articles
Top Ten Articles
Previous Features
Site Map





Content copyright © 2021 by Christine Beauchaine. All rights reserved.
This content was written by Christine Beauchaine. If you wish to use this content in any manner, you need written permission. Contact Christine Beauchaine for details.