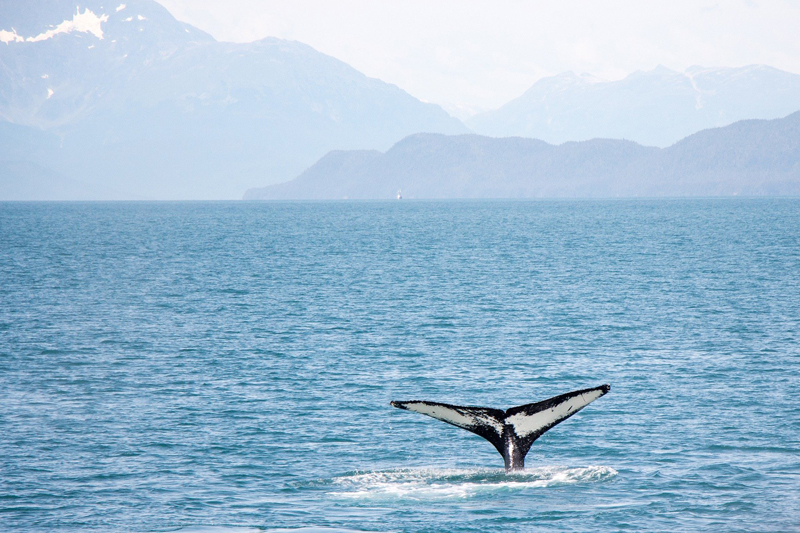 Alaska is known for its three distinctly different resident bear species; the black bear, the brown bear and the polar bear. Not to be confused with the Alaska-wide grocery store chain of the same name; Three Bears Alaska.

What was to become the first Three Bears Alaska store was opened in 1980, by owner/operator Larry Weisz, in the tiny border town of Tok, Alaska. It wasn't until Larry opened his second store in equally isolated Valdez, Alaska, that he adopted the name "Three Bears Alaska" for his enterprise. The stores started out small, but filled a big need in these far-flung communities. Still locally owned and operated by the same family, it has grown into a chain of twelve stores, mostly located in South-Central and Interior Alaska.

The store's easy to recognize signage shows the typical three Alaskan bears (black, brown and white) of its logo. An equally suitable analogy is the children's story of "The Three Bears"; one being really big, one really small and the other being JUST RIGHT. Three Bears Alaska has done their due diligence over the years and has been on target in understanding a communities' needs when opening each new branch store.

Depending on location, their stores vary in size and scope from large, warehouse-type box stores carrying pretty much everything including a full pharmacy, to medium-size grocery stores specializing in hunting and fishing supplies. Others are simple, slightly over-sized convenience stores alongside a busy highway, with easily accessible fuel and dump stations for trucks, RVs and other travelers.

Three Bears Alaska stores enjoy strong customer loyalty with Alaskan residents. Three Bears carries a large selection of grocery staples for bulk/bush orders, which is important for many residents of rural Alaska. They also carry fresh meats, fruits and vegetables, pet supplies and much more. All for a reasonable price.

Three Bears Alaska – Outpost Stores are locations that are not only full grocery stores, but also carry a large line of hunting, camping, trapping and fishing supplies. This includes quality guns and ammunition as well as scopes and other optics, reloading supplies and equipment, a great assortment of fishing and trapping gear, outdoor apparel and hunting and fishing licenses. Outpost stores are located in Tok, Big Lake, Chugiak, Four Corners/Palmer, KGB Road/Wasilla, Meadow Lakes, Kenai and even one satellite location in Butte, Montana. Who knows? This Alaska-grown grocery store could go nationwide!

Keeping with its "just the right size for the community" motto; the newest Three Bears Alaska store [to date] opened its doors in 2017. The store in Healy, Alaska, contains not only the usual grocery store, but also boasts an Ace Hardware, Bears Den Liquor store, a Shell fuel station and the ever-so-Alaskan Outpost store.

Those of you not familiar with Healy; it's pretty much out in the middle of nowhere along the Parks Highway between Denali National Park and Fairbanks, leaving local residents a two-and-a-half-hour drive (on a nice, summer day) to the nearest full-service grocery store in Fairbanks. I can hardly imagine how excited the town was to discover a Three Bears store setting up shop in their community.

The proximity to Denali National Park, 18 miles to the south, most likely played into the decision to locate a store here. It is a boon not only to the local community, but also to tourists traveling the long, mostly two-lane highway between Fairbanks and Anchorage.

The CEO and President of the company is now one of the original owner's sons. Dave Weisz, so far, has very successfully continued with his father's original belief that these stores be "just right" for the communities they serve.

As the store's long-time motto states; "Three Bears Alaska, Alaskans Serving Alaskans, Since 1980".

Note from author: I did not receive any remuneration for this review. I shop at Three Bears Alaska myself and happily promote this family-owned Alaskan business.



Related Articles
Editor's Picks Articles
Top Ten Articles
Previous Features
Site Map





Content copyright © 2022 by Deb Frost. All rights reserved.
This content was written by Deb Frost. If you wish to use this content in any manner, you need written permission. Contact Deb Frost for details.