TUNDRA, by Chad Carpenter - a book review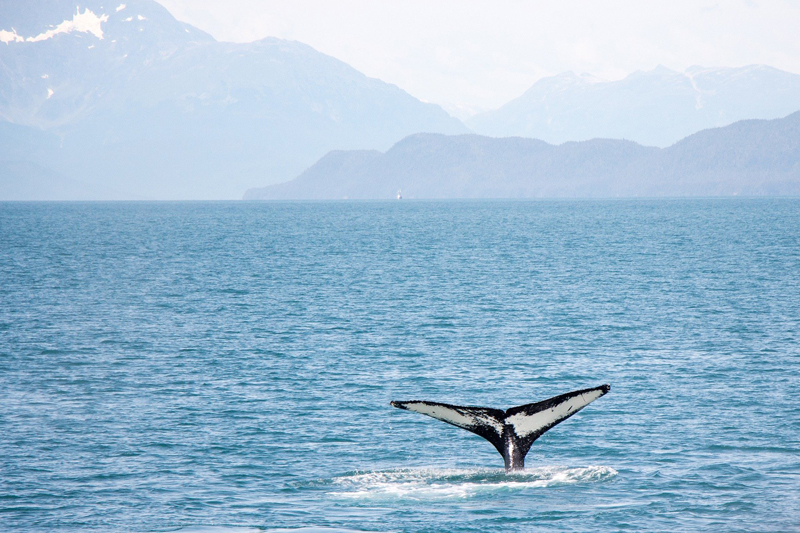 The world of newspaper comic strips changed forever when Chad Carpenter discovered his natural talent for art and comedy and combined them into the now well known and much loved "TUNDRA" comic strips. This nature-based comic strip has been referred to as the next "Far Side". Personally, I think it already matches or surpasses "Far Side" in pure comic ingenuity and mostly family-friendly, consistently funny comics.

Raised in Alaska, Chad Carpenter had moved to Florida in his 20s to learn more about his craft from some of the best; comic strip legends like "Hagar the Horrible" creator Dik Browne and Mike Peters, the creator of "Mother Goose & Grimm".

It was Mike Peters who, recognizing Chad's talent, advised him to draw about what he knows best. To Chad, this was Alaska – nature, animals and the admittedly sometimes unique people who make up the general populace of the Last Frontier. Add a special touch of "Snowman" humor to an already eclectic mix and it was an almost instant hit. Of course, once back in Alaska, with inspiration all around him, he had to create his subjects in his own special, somewhat warped way, making for a style distinctively his own and unforgettable.

Laugh-out-loud funny; it isn't just Alaskans who connect with the hilarious and often gut-splittingly honest portrayals of life in Alaska. His comic strip is carried by newspapers and magazines across the globe, from Alaska (of course) to New York, from Germany to Switzerland, from Canada to Jamaica.

In self-syndication for less than three years, "TUNDRA" had, at last count, added over 285 new newspapers carrying his strip either weekly (Sundays), daily or both. This makes it one fasting growing comic strips currently on the market. It is also considered to already be the most successful self-syndicated newspaper comic ever.

Chad was presented with the Reuben Award for "Best Newspaper Panel" by the National Cartoonist Society in May of 2008 – a seriously huge honor for such a relatively young comic strip.

Realizing he has "hit a funny bone" in people here in Alaska and globally, Chad branched out from only doing newspaper comic strips early on, publishing his first, immediately successful large, soft-cover book of comic strips and limited matted prints of some of his most popular art. He now has twenty books in print as well as years worth of calendars, bumper stickers, T-shirt designs and more.

Frosty the Snowman, getting caught "picking his nose" from a grocery store produce isle is one of my personal favorites. Another is a winter scene – a sled dog team racing across the snow with the musher on the back of the sled holding a long stick out in front of the dogs … dangling a silly-looking cartoon cat. It is appropriately titled "Alaskan Cruise Control". I blushingly admit to owning a Tundra t-shirt with this on the front … and I had Chad sign it at a local bookstore signing.

To say that I am a big fan of Chad Carpenter and his "Tundra Comics" is putting it mildly. If you haven't yet checked out some of the many hilarious and unique TUNDRA comic strip books, it is time you did.





Related Articles
Editor's Picks Articles
Top Ten Articles
Previous Features
Site Map





Content copyright © 2022 by Deb Frost. All rights reserved.
This content was written by Deb Frost. If you wish to use this content in any manner, you need written permission. Contact Deb Frost for details.