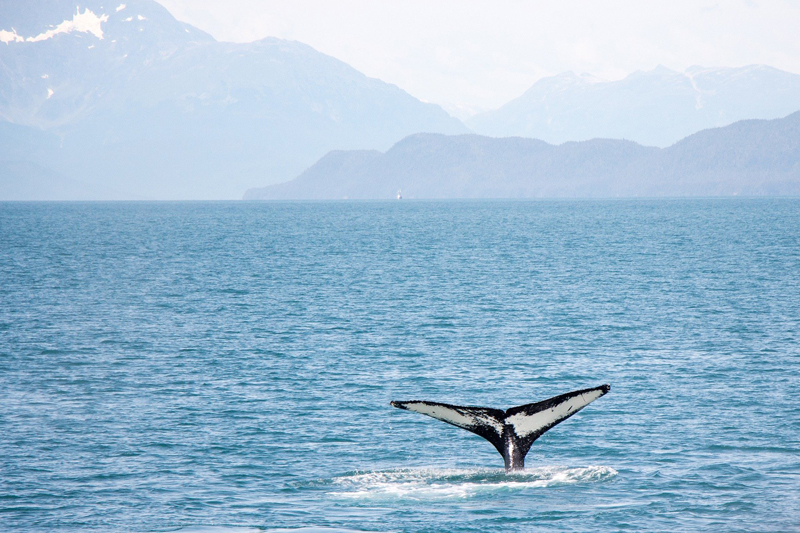 Fur Rendezvous in Anchorage, Alaska is a city-wide party! It breaks up the long, dark days of late winter with FUN, laughter, silliness and raucous, rollicking good times!

"Fur Rendezvous" started out in 1935 as a small 3-day festival to temporarily lighten up life for local residents. It was timed to coincide with trappers and miners coming to town with their winter yield of furs and gold for sale.

The founders of the festival felt it would be the perfect time to get people outdoors, take minds off the struggles of winter and give their small town of 3,000 residents a boost.

Hey, it was the mid-30s … there was no TV, definitely no Game Boys, X-Boxes or IPods … not even a movie theater. Winter in Anchorage, AK was a mind numbing battle for survival. Shoveling snow by hand, keeping wood stoves burning and children fed was as much work as making a living in a frontier town.

By mid February, it was time for a break from the grind. February 15, 16 and 17 in 1935 was set aside for an official social gathering. The town's people gathered … to play! They played hockey on local frozen ponds, had light-hearted skiing contents on local hills and even a children's sled dog race ran right down 4th Avenue. They arranged boxing matches and basketball games. Wild game roasts, canned goods and hoarded dessert makings were shared by all. Most of the population of Anchorage turned out for the torchlight parade and bonfire held the last night of the festival.

Rondy was a hit from the first year. It quickly turned into an annual celebration of all things winter; of making it through winter and thumbing their noses at cabin fever for another year! Each year the festival grew in size and scope. Soon people were traveling from far and wide to be part of the now famous "Fur Rendezvous" festivities.

Some popular events added to Fur Rendezvous over the years have been great crowd pleasers like the GCI Snow Sculptures; an awesome amateur snow sculpture contest - some are hilarious, some are seriously competitive and all are FUN (and free!).

Another clearly popular event is the 4-day World Champion Sled Dog Races. The races first debuted in 1946 and are considered to be the cornerstone of the festival to this day. Unlike the famous Iditarod, these races are held in town - a great spectator sport highlighting the lighter and faster Alaskan "sprint" dogs.

The races are fast and exciting and have categories for just about everyone; adults, children, beginners, pros and everything from one and two-dog sleds to full teams. Enthusiasm fills the air for four entire days and really sets the tone for all the other Rondy events.

The list of events is longer than I have room to print, so I will offer only my own personal favorites. Please check out "Fur Rondy, Anchorage Alaska" online for a full list of activities – there may be something YOU do not want to miss!

A few of my favorite events, in no particular order, are:

Frostbite Footrace & Costume Fun Run.

The ever popular Miner's & Trapper's Charity Ball celebrates 07 years!
My favorite all-time Trapper's Ball theme was "Sixty Balls with Assorted Nuts!"

GCI Snow Sculptures. Don't miss these!

The Running With the Reindeer in downtown Anchorage – nothing like the "running of the bulls" … these reindeer are big, beautiful and have awe-inspiring antlers, but they are not out to get you. Read my "Running With the Reindeer" article for more info!

Blanket Toss – Native Alaskans from bush Alaska come to Anchorage each
year during Rondy to show off this unique event.

Fur Rondy Snowshoe Softball (Men's & Women's): It's as FUN (and funny) as it sounds!

Outhouse Races – Do I need say more?

Fur Rondy World Championship Dog Weight Pull – this event is becoming more popular and more well attended every year.

Fur Rondy Melodrama at the Snow Goose Theater - this has been a "must-see" for Rondy revelers for the past 30 years for good reason! It is a HOOT!

Fur Rondy celebrates its 85th anniversary in 2020 and it just keeps getting better each year! You won't want to miss it – Food, fun, carnival and so much more.




Related Articles
Editor's Picks Articles
Top Ten Articles
Previous Features
Site Map





Content copyright © 2022 by Deb Frost. All rights reserved.
This content was written by Deb Frost. If you wish to use this content in any manner, you need written permission. Contact Deb Frost for details.