Kenai Fjords National Park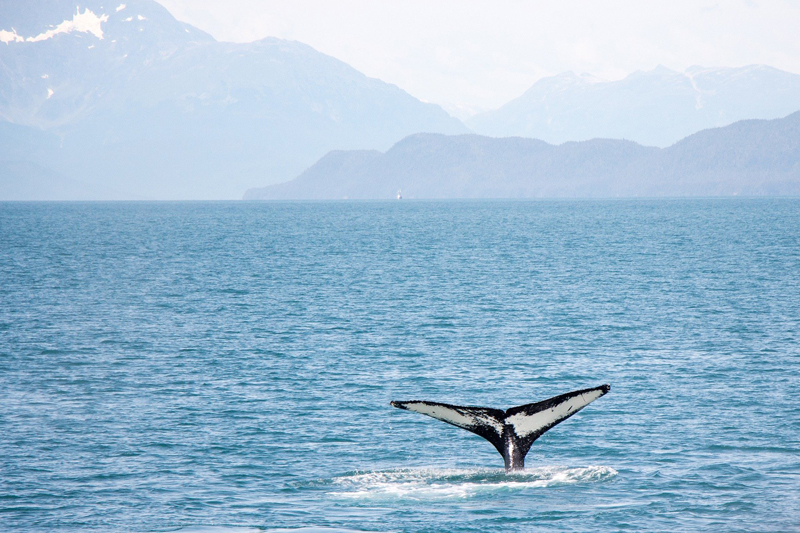 Kenai Fjords National Park, located at the far side of the Kenai Peninsula of Alaska, is one of the state's top destination choices. The Park is renowned for its outstanding marine and land wildlife and glacier viewing boat cruises.

Some of the wildlife often encountered during Kenai Fjords boat tours are sea otters, porpoise, sea lions, seals, whales, sea birds, eagles, mountain goats and even bears. Depending on the route selected, the boats also give guests great up close views of either tidewater of piedmont glaciers.

The months of April and May are particularly popular as the Gulf of Alaska sees the spectacular migration of more than 20,000 California Gray Whales making their way up the coast towards the Bering and Chuckchi seas. Huge Humpback whales, small Minke whales and Orcas are not uncommon sights throughout the summer.

Kenai Fjords boat tours can be fit into nearly any budget, too. Choices abound; three hour tours, full-day trips with a stop at beautiful Fox Island for a salmon bake on the beach are well worth the price and overnight excursions are also available, with well appointed lodging and gourmet meals included at the Kenai Fjords Wilderness Lodge on Fox Island.

When planning a trip to Kenai Fjords National Park, keep in mind that there is a lot more to see and do than taking an exciting boat ride. The Kenai Peninsula is a true microcosm of Alaska's state-wide ecosystem. The park is comprised of nearly 670,000 acres of pristine wilderness, ice fields and glaciers along the ruggedly beautiful southeast coast of the Kenai Peninsula.

The entrance to the park is found just beyond the quaint old Alaskan town of Seward. Considered the "gateway to Kenai Fjords National Park"; the town of Seward is only 125 miles from downtown Anchorage and easily accessible by car, train or even plane. Perched on Resurrection Bay, it is also a common cruise ship destination. Seward is an excellent jumping off point for any number of activities. This small town offers a nice selection of restaurants and lodging for visitors not wishing to make camping out part of their experience.

One of the most spectacular hiking or back country trekking opportunities to be found is Exit glacier and the 700 square mile expanse of the Harding ice field. The vast, almost level surface of ice is broken periodically with "nunataks", the native word meaning "lonely peaks", rising in spectacular contrast.

The Harding ice field is the largest ice field located entirely within the USA and feeds the 38 glaciers of the Park. These many glaciers have, over millennium, been sculpting the deep, lush sea-water filled fjords, providing a home for the multitude of mammals, fish and seabirds that make these fjords their home.

Whether visitors to Seward and Kenai Fjords National Park are looking for a backcountry experience or roadside wildlife and scenic vistas, they will find what they seek here. Nature walks, interpretive activities such as the Seward Sea Life Center, flight-seeing and public use cabins are busy all summer. Sea kayaking is wildly popular in the steep-sided fjords. Fishing, camping, hiking, mountain climbing, cross-country skiing and snowshoeing are available for the more intrepid.

Kenai Fjords National Park definitely has something for everyone and is a destination not to be missed when visiting the Kenai Peninsula.





Related Articles
Editor's Picks Articles
Top Ten Articles
Previous Features
Site Map





Content copyright © 2022 by Deb Frost. All rights reserved.
This content was written by Deb Frost. If you wish to use this content in any manner, you need written permission. Contact Deb Frost for details.