Trans-Alaska Pipeline, Oil and Gas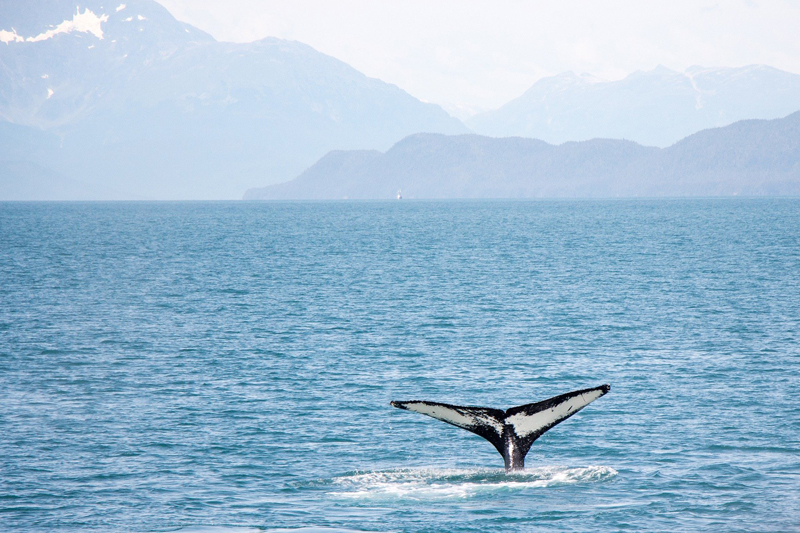 Tourists viewing the Trans-Alaska Pipeline for the first time are awed by the sheer audacity of its size and scope and amazed at the vision that brought this amazing feat off the drawing board and into reality.

The facts behind the planning and building of this project are even more amazing. The idea of shipping crude oil from Prudhoe Bay on the Arctic to the Gulf of Alaska shipping port of Valdez, was proposed as early as the 1960s – as soon as the rich oil and gas fields of Prudhoe Bay were discovered.

Politics (as usual) brought the plan to a standstill until Legislation was finally passed (the Trans-Alaska Pipeline Authorization Act [P.L. 93-153]); property rights disputes were settled and environmentalists appeased. Sound familiar? It's really a wonder that this cornerstone of Alaska's economy ever got built at all.

The final permits were successfully filed in 1974 and construction begun after six years of studies, proposals, lawsuits and payments. Construction of this massive project was completed in 1977 at a cost of approximately 8 billion dollars and has been in near continuous use ever since. The Trans-Alaska Pipeline brought money, jobs galore, and a strong economic base to Alaska and continues to do so today.

The success of the Trans-Alaska Pipeline, its low impact on the environment and the income, jobs and invaluable transportation of crude oil (invaluable to the entire nation) is indisputable. Considering its age, the pipeline has held up remarkably well through everything Alaska could throw at it. So many safety features are in place, it would be difficult to imagine a scenario where the pipeline could fail in any major sort of way.

And yet, as Alaska struggles to bring to fruition a similar project for natural gas, they find themselves fighting the same battles all over again. Politics as usual, environmentalists with the exact same concerns, village property rights issues. Even though modern drilling methods have proven that drilling can be done safely and with little to no impact on the open tundra of this coastal area and might possibly be accomplished from off-shore with no land footprint at all, the lawsuits and arguments continue.

Keep in mind that the state and the oil companies involved ALL realized from the beginning that the Prudhoe Bay area was actually a huge GAS reservoir with oil, not the other way around. The initial plan had been to get the larger oil pipeline laid and then move directly on to working towards the natural gas pipeline.

"Talks" have been ongoing, back and forth, for 40 years. Gas prices sometimes put a temporary stop to the plan, certain Governors were indifferent, but the Trans-Alaska Natural Gas Pipeline is nothing new. In reading a list of meetings and agreements chronicled by date was an eye-opener … I read of ongoing, serious effort being put forth on the behalf of the pipe line each year for nearly 40 years.

The gas has been there all along. As methods for safely extracting it and methods for transporting it continually improve, there are less reason for NOT having this invaluable natural gas pipeline built. It would be beneficial to the entire country. But still … politics and environmentalists continued to block progress. Cook Inlet is running out of natural gas – and they still sat in committee and argued over meaningless details and special interests.

In 2007, then Governor Sarah Palin made history in Alaska by finally getting the long hoped for Alaska Natural Gas Pipeline plan moving forward through her well thought out and implemented AGEA plan. AGIA (Alaska Gasline Inducement Act) was ratified by the legislature on May 16, 2007. She basically told the oil companies to get on board, get it built or get out. That it is OUR oil and gas, belonging to our state. These assets belong to the state of Alaska and we will put up with no more delays or stalling measures.

Many are unaware of what a huge feat our [then] Governor Palin accomplished. To put it into context; there have been documented records of ongoing discussions for an Alaskan Natural Gas Pipeline as far back as the 1960s – serious efforts to build one since the 70s. There were detailed plans drawn up for this project several times over the intervening years, many of them approved by most of the main players. There are documented reports of bills being introduced to the Alaska State Senate just as far back … but none of them ever made it out of committee, much less into law. Governor Palin's hard work and dedication produced in less than a year what previous Governors and their Legislators could not accomplish in more than 40 years of trying.

With Sarah no longer in office, we have yet to see if her successor, Governor Sean Parnell, can keep the process on track.

History is one of our most valuable advisers. The building of the Trans-Alaska Oil Pipeline taught us many valuable lessons, applicable as we move forward – and move forward we must!



Related Articles
Editor's Picks Articles
Top Ten Articles
Previous Features
Site Map





Content copyright © 2022 by Deb Frost. All rights reserved.
This content was written by Deb Frost. If you wish to use this content in any manner, you need written permission. Contact Deb Frost for details.