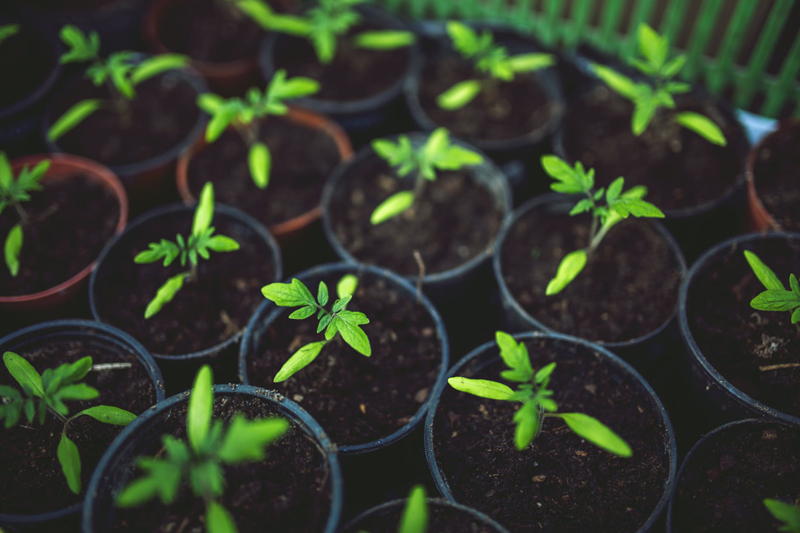 Clematis. You see them growing up trellises beside the house, covering an arbor or gazebo wall. They have beautiful flowers and the clematis is prized by many. Years ago, it was hard to find clematis for sale at the local garden supply centers or small greenhouses, but all that has changed. Now you can find them in almost any store that sells plants for the house and yard.

Clematis is a Greek word meaning vine. These vines are a little on the fussy side of growing. More care must be taken so they will provide you with those beautiful showy flowers. So how can the average gardener get these flowery results? It really isn't that hard.

Different Species of Clematis

The first decision you need to make is what kind of clematis you want to have. There are at least 250 species to choose. If you choose the clematis with small flowers, you will have more choices to make. Depending on the species, they will grow between 6 and 30 feet tall. In addition, you can find ones that bloom at different times of the summer. Some species bloom as early as April and some as late as September. If you choose a large flowered variety, again depending on the variety, will grow from six to 20 feet in height. Their flowers range from 4 inches in diameter to 6 inches in diameter. Depending on the species, they will flower between May and October.

Where to Grow Your Clematis

Clematis require six or more hours of full sun with the exception of the large red and blue flowered hybrids and the bicolor. The best place for these is on the eastern side. If your clematis is exposed to too much sun, your flowers will fade. Clematis loves to have their roots growing in the cool moist shade. Once you have the perfect place found, you need to prepare your ground. For one plant, you need to dig your three-foot wide area to a depth of 2 feet. Once this is done, add some rich compost to the site so your clematis will have an area that drains well. Clematis does not like to stand in water or it may rot. By adding the compost, you will also be adding nutrients to the soil to help your clematis grow. Now that you have your area prepared, it's time to plant the clematis in the ground.

Dig Your Hole

Add some bone meal to the bottom and sides of you hole. This will provide nutrients to your clematis. If your soil is still heavy, or you don't have any compost on hand, you can add sand to the soil or even put a layer of gravel at the bottom of your hole. Bury the crown of your clematis two inches below the ground's surface. By doing this, you will be encouraging more stems to grow from the base of the plant and make it less susceptible to disease. Be sure to remove any leaves below the soil's surface. Sprinkle some superphosphate onto the surface of the soil. To keep the roots cool, ground cover plants will do an excellent job. Make sure they have shallow roots so they don't compete with your clematis and steal all the valuable nutrients and moisture. If you don't have any ground cover plants, you can use patio stones or flagstones. Finally, be sure to prune your clematis. Pinch back stems just above a set of buds.

It is important to keep your clematis watered. When you do water be sure to water it deeply.

Two varieties that are easy for almost anyone to grow and will grow in the colder regions is Clematis x Jackmanii and C. Tangutica.

Notes: You can use a trellis to train your clematis to climb up the walls of your home or building. If you don't want to go through all that work, just let them grow on the ground. They will give you an excellent ground cover over a rock pile or bare ground. This way, you don't need to plant ground cover because the clematis will shade itself.


Related Articles
Editor's Picks Articles
Top Ten Articles
Previous Features
Site Map





Content copyright © 2021 by Gail Delaney. All rights reserved.
This content was written by Gail Delaney. If you wish to use this content in any manner, you need written permission. Contact Gail Delaney for details.