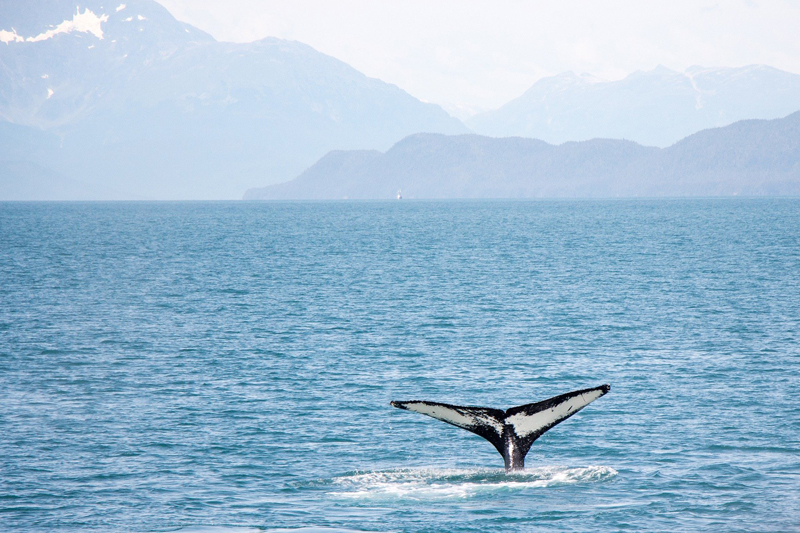 Ever want to experience the full impact of Summer Solstice? Wondering what the excitement is all about? Go where the sun never sets! Summer Solstice in Alaska is a 24 hour celebration of sunshine! If you missed it this year, put it on your travel calendar for next year!

Alaskans and Alaskan visitors can be found celebrating our long, extended hours of summer sunshine all season; indulging in summer sports, gardening, hiking, camping, traveling and just soaking up the sun at home. "Day trips" can mean a 20-hour outing without ever bothering with car headlights or packing a flashlight. Sleep seems optional this time of year and can often be missed or at least delayed unless you keep an eye on the clock. Join us in indulging in everything from 4:00 AM (already full daylight) fishing trips to midnight B-B-Qs anytime from late May through August, but we really pull out all the stops when it comes to the Summer Solstice in June.

The Solstice in Alaska begins early and ends . . . well, pretty much the following morning, since it stays light well past midnight this time of year across most of the state. Interior and far northern regions of Alaska don't see the sun set at all for over a month! It may get dim, but it doesn't get truly dark.

It's easy to miss "sunrise" even here in south central Alaska (Anchorage area) or down along the state's southern Panhandle where the sun doesn't actually stay above the horizon around the clock. Sunrise in Anchorage, for example, occurs around 3:30 AM this time of year; quite a bit before most people are up and about. But since the sun settled below the horizon only briefly the night before at around midnight and never really went completely down ... "night" is only a minor inconvenience and easily missed if you aren't paying attention.

All across Alaska, BBQs are cleaned and set up, moose burgers and steaks are defrosted, caribou sausage links and regular ball park hot dogs fly off the grocery store shelves as Solstice parties are planned. Red salmon steaks from recent fishing trips (perhaps just this morning) are chilling on ice for the lucky ones and tasty smoked salmon from last season is ready to set out alongside the cheese and crackers.

Summer Solstice activities really hit full swing in the town of Fairbanks, Alaska. This is an event everyone should experience at least once. The largest city in Interior Alaska, Fairbanks is famous world-wide for it's multitude of Summer Solstice activities for residents and tourists alike! You can start the day early with a relaxing three hour paddle boat tour up the Chena River and follow it up with good food, nearly non-stop shop and street vendor shopping, live music and parades.

If you are up for a challenge, there is a 10K foot race or better yet, the "Yukon 800" river boat race – one of the rowdiest and toughest boat races ever! For those into spectator sports, the annual baseball game held on June 21st in Fairbanks proudly boasts never to have used artificial lighting – and the game doesn't even start until 10:30 PM! Or, if you would rather participate than watch, how about a round of golf at midnight?

Parties, dancing, good food, music and fun for all ages continue until well past midnight across the state of Alaska on Summer Solstice. This is the beginning of the summer season in the land of the midnight sun and Alaskans love summer. Wherever you are in Alaska, summer is a season not to be missed! Enjoy!



Related Articles
Editor's Picks Articles
Top Ten Articles
Previous Features
Site Map





Content copyright © 2023 by Deb Frost. All rights reserved.
This content was written by Deb Frost. If you wish to use this content in any manner, you need written permission. Contact Deb Frost for details.