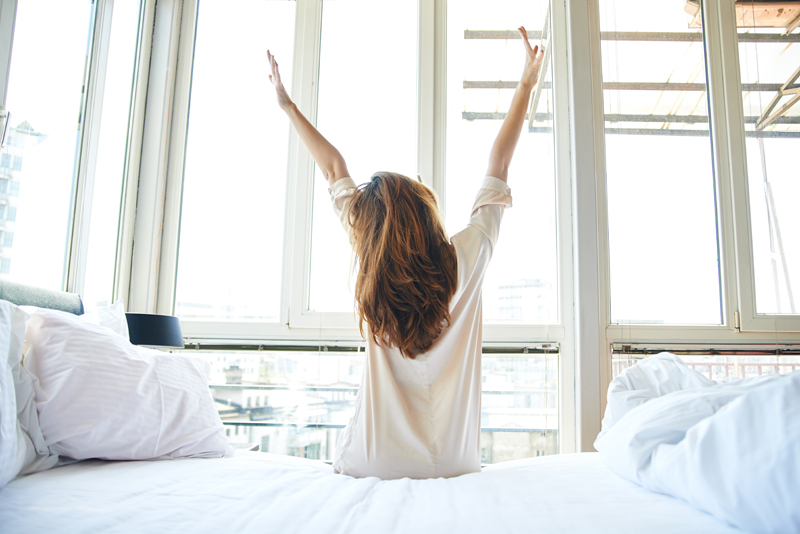 I recently asked one of my mentors—a longtime administrator with a university—his secret to success. He replied saying that it's probably because he's "routinized." He does pretty much the same activities at the same time every day.

So how does having a routine lead to success?

My belief is that successful people incorporate into their daily routine activities that will directly lead to the achievement of goals. And they do these things over and over and over again invoking the Law of Accumulation. Successful writers—even if they have day jobs—make sure they write something every day.

I have certain routines/rituals now, however this is because I have children and I learned early on that children thrive when their lives are structured. Watch an episode of Super Nanny and you'll see that the first thing the nanny does after observing a family for awhile is to put in place house rules and other structures—not only for the benefit of the children, but for the adults in the household as well.

I know that it takes about two hours to get the children up and off to school in the morning and two and a half hours to cook dinner, check homework, schedule future events, sign permission slips etc in the evenings.

The one routine I do for my own edification is to put together a to-do list on a weekly basis (usually on Sunday) and then I consult this master list a few times a day all week long. I do not, however, have any set time that I check the list. And when it comes to executing the work on the list I can't tell you how much time I spend on anything. I'm not sure how much I check email or my Facebook account during the day or when I check them. I know that I write every day but have no idea for how long. I run errands, but who knows how long I spend on this activity.

I'd like to change the random parts of my days. I'm hopeful that if I can put together and follow an unrushed, stress-free routine for my children, I can also put one together for myself.

A structured life can help to alleviate stress according to experts. "Much worry results from unstructured living and thinking habits," say the authors of Harvard Business School Press' Managing Stress, a title I borrowed from the library.

So what are the things I can structure? According to Managing Stress, anti-anxiety agents include lists, reminders, schedules, rules, budgets. These "are all methods of structuring your life for your own benefit."

To master my time, I first have to take inventory to find out where I'm currently spending my time. I can figure this out by keeping a time log. This is a technique I read about in a book I purchased years ago called The Organized Executive by Stephanie Winston.

The time log is a daily diary where you track your activities in fifteen minutes intervals. Sounds quite tedious, but it's a must if I really do want to incorporate more success routines and rituals into my work life. Winston provides a time log template in the book. I could enlarge and copy but I decided to look for something cool on the web to track my time. I decided on Toggl.com, which is compatible with my Google account. As soon as I signed up a clock started ticking and I kicked into high gear. This is just what I need to remind me that my time is valuable.

My goal is to routinize my writing so I know how much quality work I can produce in a week. Next I'll put together an exercise routine and so on. Of course I'll report my progress back here. So stay tuned.



Related Articles
Editor's Picks Articles
Top Ten Articles
Previous Features
Site Map





Content copyright © 2023 by Leah Mullen. All rights reserved.
This content was written by Leah Mullen. If you wish to use this content in any manner, you need written permission. Contact Leah Mullen for details.