March Journaling Prompts ~ Wk 1-2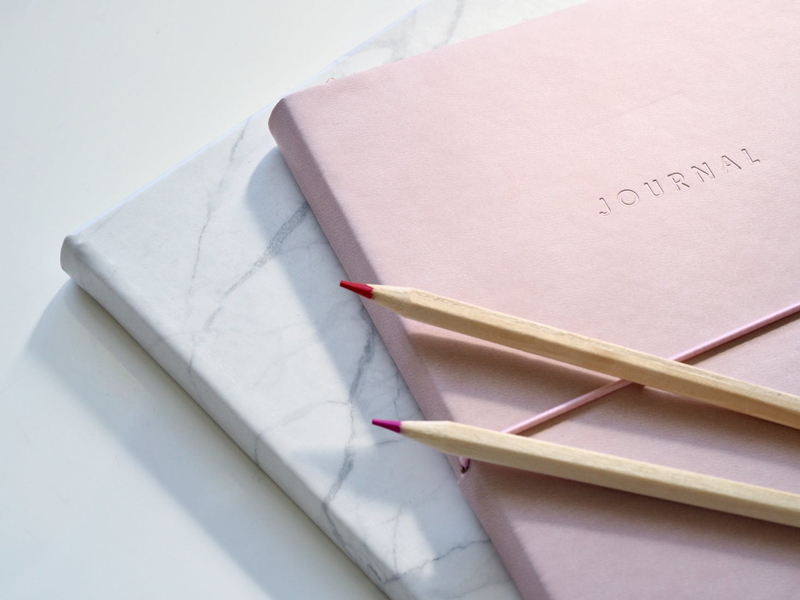 March 1 is … National Pig Day and Peanut Butter Lover's Day
* Now I am not sure how pigs and peanut butter go together but choose one and journal about the aspects you like most in a pig or peanut butter.

March 2 is … Old Stuff Day
* We all have old stuff laying around the house, in drawers and attics. What is your most treasured 'old stuff' that you can journal about today?

March 3 is … I Want You To Be Happy Day, Peach Blossom Day and National Anthem Day
* Today you have 3 choices to journal about. Pick one and be happy today!

March 4 is … Holy Experiment Day
* Not sure what a holy experiment is but my first thought is an experiment that worked when it should have exploded! Do you have something that you thought would explode but did not?

March 5 is … Multiple Personalities Day
* Today you get to be somebody else! Journal about who you would like to be and why.

March 6 is … National Frozen Food Day
* Not the most exciting day since the frozen dinners are not looked upon as nutritional. Look in your freezer anyway and find the oldest item. Journal about this item. Why is it still in the freezer?

March 7 is … National Crown Roast Of Pork Day
* Journal about the joys of the 'other white meat' and a special memory that goes with eating pork.

March 8 is … Be Nasty Day
* Now I am taking this as being mean or rude not sexually off. Journal about a time you were mean or rude and why. What could you (or rather should you) have done differently?

March 9 is … Panic Day
* Are you in a panic thinking about this day? Journal about how you handled the last 'panic' life threw your way. How would you want to handle a panic tomorrow?

March 10 is … Festival Of Life In The Cracks Day
* Absolutely no idea where this day came from. Journaling prompt is totally up to you so it does not fall through the cracks of life!

March 11 is … Johnny Appleseed Day and Worship of Tools Day
* Two very different days to consider. Should you plant a seed or clean your tools? Journal about which describes you best.

March 12 is … Alfred Hitchcock Day
* I like this day! When I think of Alfred Hitchcock I think of scary movies. Watch a scary movie and then do a journal book report of the movie.

March 13 is … Jewel Day
* Jewels can be many things. I think of the jewels God will give me when I am with Him. My jewels are not made from human hands. Journal about jewels in your life.

March 14 is … National Potato Chip Day
* Okay, I like this day. Eat a bag of potato chips today and journal about how they tasted, how you felt after eating them and the effects they have on your body!



Related Articles
Editor's Picks Articles
Top Ten Articles
Previous Features
Site Map





Content copyright © 2021 by Kathy Garcia. All rights reserved.
This content was written by Kathy Garcia. If you wish to use this content in any manner, you need written permission. Contact Kathy Garcia for details.