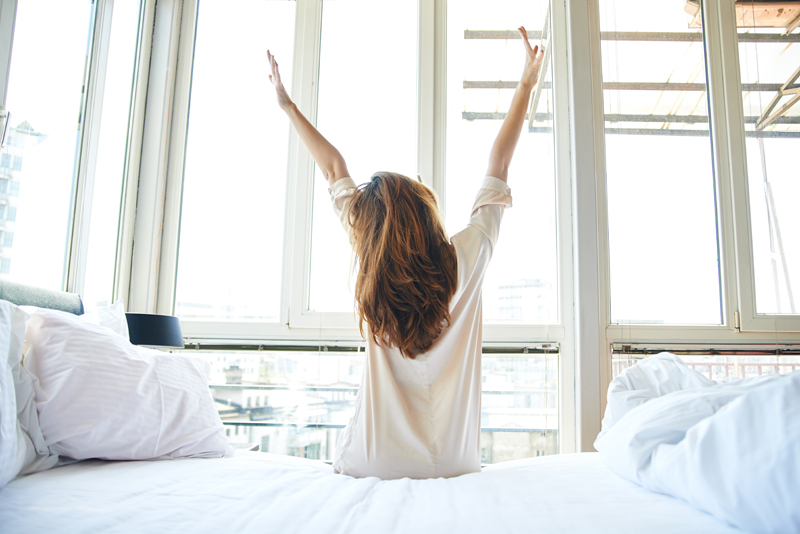 For those who think the only purpose of a To Do List is so you don't forget to pick up bread on your way home or to remind yourself of an important work related task, then Sasha Cagen's book about lists will be an eye opener. People make lists for all sorts of reasons. To chose a profession, to keep track of out of control drinking and spending habits. One list maker in the book used a list to monitor her moods after she was diagnosed with bipolar disorder.

To Do List is a collection of one hundred hand written (and a few typed) to do lists that Cagen collected over a seven year period. To get people to send her their to do lists, Cagen put an ad in an independent paper and asked for lists via her website todolistblog.com.

These are real lists. "The people who sent them removed them from their diaries, planners, purses, jean's pockets and junk drawers so we could get a peek," writes Cagen. Upon reading the thousands of lists that poured in to her mailbox, Cagen realized she'd tapped into a community she never knew existed—the list makers of America (and the world).

I am counted in their number. However this was not always the case. I was "called" to be a list maker.

I'm not one of those people who at a young age received a "calling" as to what I should do with my life in terms of career. I did, however, receive one divine message. I was in college and because I was no longer following the set daily schedule of a high school student, I was floundering. While in high school, I did the same thing every day. School started and ended at the same time, then I went to my part-time job. After that I went home and talked on the phone while doing my homework for the rest of the night. This routine never changed and I thrived.

When I entered college my well ordered world was turned upside down. For the first time in my life I was given the freedom to manage myself. Since I had absolutely no idea how to do this, I'd forget about tests until there was just one or two days left to prepare. Others seemed to know about job fairs and other networking events, but I'd only hear about them after the fact. Basically I was being a mediocre student which was reflected in my grades. Deep down inside I knew I could do better if I did just one small thing. A little voice inside was persistently telling me very regularly to write a to do list and follow it.

A list writer in Cagen's book said she was too proud to write a to do list. My excuse was I was just too disorganized. Occasionally I'd heed that little voice that kept bugging me to write the list. I'd write everything down I had to do, then I'd promptly lose the piece of paper I wrote it on.

After years of hearing that determined little voice which started when I was in college, I finally wrote and followed my own very first to do list as part of a Franklin Planner training class at the age of 25. Sixteen years later I am still a to do list devotee. I have a list for everything! I list the books I've read and want to read and the movies I've watched. I keep a Master List on the computer and still sometimes if I'm working and find myself muddling and unsure of what to do next, I'll quickly hand write a list detailing what to do for the next hour or two. I thought nothing of it until I saw the type of list I might make in the "Obsessive Compulsive" section of Cagen's book. One anonymous contributor who wrote lists that included "brush teeth..shower/dress…" explained it's not that she forgets to brush her teeth. She lists everything she has to do to keep from getting overwhelmed.

"Writing everything down helps me to set appropriate expectations," she wrote. "It helps me to remember that every little thing takes time. There's a calm and orderly feeling, as if the list is looking over me."

…as if the list is looking over me. Reading this made me wonder about the voice I heard for seven years telling me all would be well if I'd just write the list and follow it.

"Writing a list can be a secular version of prayer," states Cagen. "It's a way of letting the universe know what you want."

Yes, prayer, that's it. This is communication with a higher power. After all I'd never received this sort of clear, steady and insistent message before or since. I asked "how do I get all this stuff done? how do I not miss out on all that life has to offer? how do I make sure I'm on the right track? And perhaps most importantly I wanted to know how might I achieve peace of mind?

These were my questions. Make a list was the answer.




Related Articles
Editor's Picks Articles
Top Ten Articles
Previous Features
Site Map





Content copyright © 2023 by Leah Mullen. All rights reserved.
This content was written by Leah Mullen. If you wish to use this content in any manner, you need written permission. Contact Leah Mullen for details.