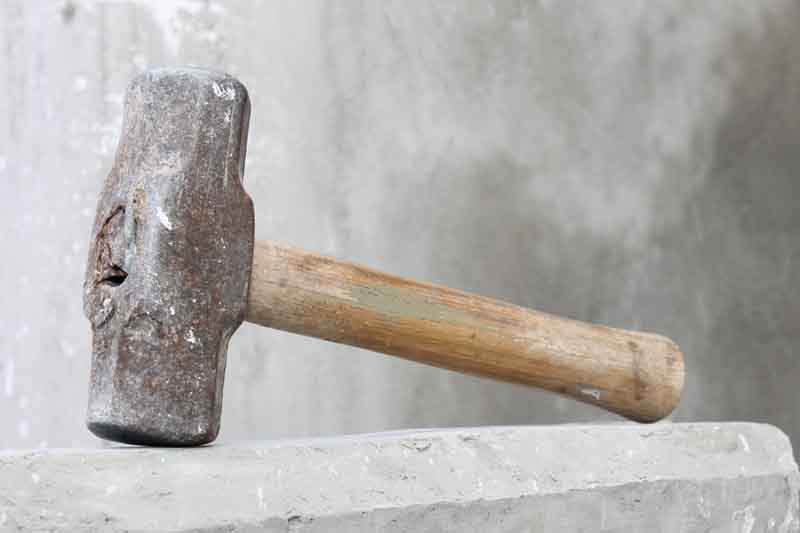 The Bible is very strict when it comes to what and who we worship. The first two commandments say that that we better not worship any other gods or make an idol in the form of anything in heaven or on the earth.
From the dictionary: Idol

An object of extreme devotion


A representation or symbol of an object of worship


A false conception


A person or thing that is greatly admired, loved, or revered
The Bible says God is a jealous God and he will not tolerate his people worshiping other gods or idols. In Old Testament times, some people kept figurines representing their gods. They depended on these to keep them safe, provide abundant crops, health, happiness. I'm pretty sure I'm good with keeping the commandment about idols. I look around my house and find no alters holding ceramic, wooden or metallic idols.
The prophet Isaiah ridiculed the craftsmen as they used their tools - tapping with a hammer, molding and smoothing and polishing idols made of wood or metals. They created figurines hoping to be saved by them. Those idols were man made objects with no power. That was 700 BC. Even though they had been told, they still resorted to worshiping things they could see and hold. We know the God of the Bible. No idols in our house. (Isaiah 40, Isaiah 44)
Are there idols that aren't so easily seen? If a person gives all of their attention to something—works at improving their connection to it and trusts that something to make life worthwhile—is it an act of worship?
If I were to depend on physical beauty to provide worth in this life; if I spent all my time and a lot of money enhancing that beauty in an effort to make it last; expensive cosmetics, surgeries, tanning. (Tapping, molding and smoothing and polishing.) Would physical beauty be my idol?
If a person depended on money to feel successful. If that person worked long hours, scheming, even neglecting family, in pursuit of more money; if making money took first place in their thoughts (tapping, molding, and smoothing and polishing.) Is money their idol?
What about children or a spouse? If a person spends all their time thinking of their beloved child or husband, giving-in to every whim, finding ways to make them happy because to fail at this would mean that they were a failure ( tapping, molding, smoothing, polishing ) are they creating an idol?
I know God doesn't want us to neglect our physical appearance. He does want us do our best at work to support ourselves and our families. He does want us to love others, but none of these things should take precedence over seeking Him. He demands our full devotion and full attention. He wants us to rely on him for guidance and direction. He wants us to remember that every good thing is from him.
I guess it's easy to unknowingly polish an idol. We are encouraged to do so every day, by friends, media, our own fears. How are we to avoid it?
I'll begin each day with God, prayer, studying his word, listening. I'll end each day thanking him for every good gift and perfect gift. (James 1:17) I'll count on him to fill me with love for him so there's no room left for idols.
For your recreational reading.
You Should Also Read:
A Christian Set Apart
A Christian's Purpose
Easy Christian Living


Related Articles
Editor's Picks Articles
Top Ten Articles
Previous Features
Site Map



Follow @LynneChapman
Tweet





Content copyright © 2022 by Lynne Chapman. All rights reserved.
This content was written by Lynne Chapman. If you wish to use this content in any manner, you need written permission. Contact Lynne Chapman for details.