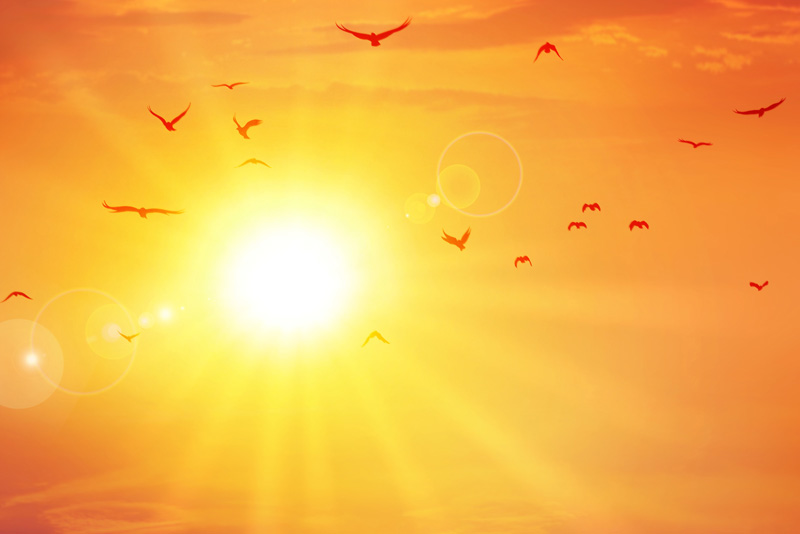 There is much talk today, among earnest Christians, about finding one's purpose. "I must find my place in this life." "What is my purpose?" "What is my mission in life?" There seem to be some who have determined their life's work and who have made a success of it – doing important Kingdom work. Billy Graham, Mother Theresa, C.S. Lewis, Steven Curtis Chapman, to name a few. You may have found your mission or perhaps you are thinking that you are not talented enough or smart enough to have a divine purpose or to be of use to God in His Kingdom. You must plod along in life – just making it through.
That is no one's mission.
The Bible makes it clear that God does have work for each and every believer. The first and most important work that He requires of us is to believe in the One He sent. We must believe in Jesus Christ because it is that belief that leads to the relationship with Him and to eternal life. John 6:29
Jesus gave the two greatest commandments for believers. We are to love the Lord our God with all our heart and soul and with all our mind. God the Father is to be first in our heart and soul – before our own wants, before family and friends. And, we are to love our neighbor as we love our self. We are to reach out to others. Matthew 22:37-39
The way we express that love for our neighbor - for others - can take on many forms. The form depends on our individual make up. It depends on our unique set of personality traits, desires, natural gifts and spiritual gifts, and our life experiences. All of these were formed in us by God for His purpose. We were created by God in Christ Jesus to do good works. These works were prepared in advance for us to do. Ephesians 2:10
Personality and temperament
We were each created and formed by God's own hands. He put into us the understanding to be able to do His work. Ps. 119:73
Romans 9:20,21 likens God to a potter who out of one part of a lump of clay sculpts a beautiful bowl for the temple and from another part He creates a pot used for cooking. Both are from the same lump of clay and by the same Artist's hands. Both are important to the Kingdom.
Talents and Gifts
God gives a talent for crafts to one and the ability to produce wealth to another. He gives spiritual gifts and natural gifts. It is nothing that we have done. It is God's power that produces these abilities and gifts. Exodus 31:3-5, Deuteronomy 8:17-18, Romans 12:6, 1 Corinthians 10:31
The desires of your heart.
God puts the desire into our heart and then gives us the desires of our heart to be used for His glory. Psalm 37:4 and 1 Corinthians 10:31
God has known each of us since before we were born. We each have a certain number of days on this earth. Those days are pre-ordained and are written in His book. Psalm 139:16
How do you want to spend your days? How do you know what your good works are to be? Look in front of you. You will find your purpose there. Don't judge the worth of a good work. All are equal in God's site. You are qualified because God created you for that purpose – His purpose and His Kingdom.
You Should Also Read:
A Personal Account of a Prayer Shawl Ministry
One Woman's Mission
Give Hugs and Hope


Related Articles
Editor's Picks Articles
Top Ten Articles
Previous Features
Site Map



Follow @LynneChapman
Tweet





Content copyright © 2022 by Lynne Chapman. All rights reserved.
This content was written by Lynne Chapman. If you wish to use this content in any manner, you need written permission. Contact Lynne Chapman for details.