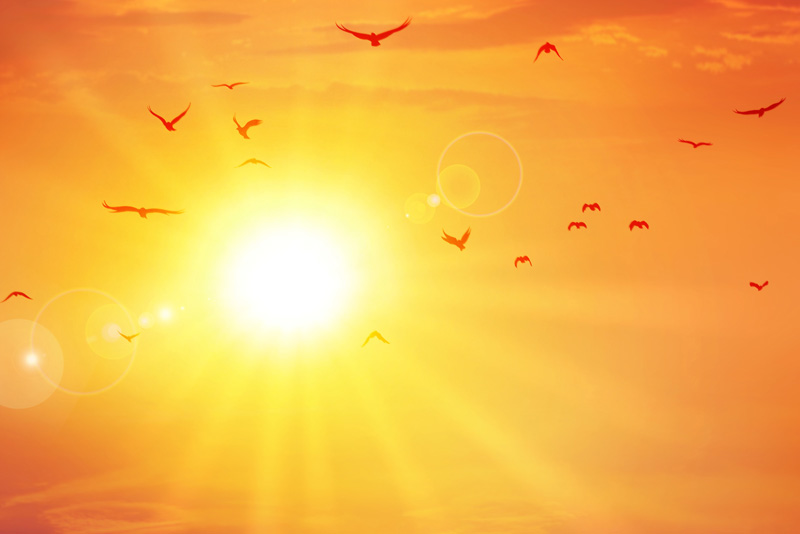 For all our social networking sites and instant messaging , we Americans seem to be becoming progressively more alienated from one another. We keep in touch with 140 characters or less, never really reaching out and touching another heart. In our neighborhoods, we can drive into our garages, shut the door and enter our homes, spend the night and leave for work the next morning without ever seeing or conversing with a neighbor.
At work, of necessity we are often guarded in our communication for fear of repercussions. Coworkers are rarely known well enough to trust with intimate secrets or personal information. The world we live in seems to drive us apart. Unfortunately, human beings living life on our own without caring and constructive input, become increasingly more alone, introverted and self-centered.
Christians do not fare much better than the secular population when it comes to closeness. Many Christians do not consider it necessary to attend a church and many of those who do attend, don't interact with other members. They simply take in the sermon and leave without entering in to anything but the briefest conversation. This must be Satan's favorite thing - to separate Christians from one another.
Fellowship is a Christian word meaning "doing life together". Living life alone, is not in God's plan. We can tell that by looking at the many
one another
commands in the Bible.
The first and foremost - the one we hear most often - is to love one another. This special bond is a gift to us from our Heavenly Father and is meant to show the world that we belong to Christ. (John 13:34,35)

The apostle Paul tells Christians to be devoted to one another and to honor one another above themselves. This requires intentional interaction. (Romans 12:19)

We are to accept one another making adjustments in our own behavior to accommodate fellow believers. (Romans 15:7)

We are to bear with one another in love being both humble and patient. (Ephesians 4:2)
All of these seem to assume that Christians will be spending time together. Other
one another
verses show us how to put love into action.
We are to meet with other Christians and encourage one another with everything we say - everyday. (Hebrews 10:25 Ephesians5:19, Hebrews 3:13)

Greet one another warmly with genuine interest. (Romans 6:16)

Agree with one another avoiding conflict. (1Corinthians 1:10)

Confess sins and pray with one another. (James 5:16)

Be kind and compassionate with one another - forgiving offenses because Jesus forgave so much for each of us. (Ephesians 4:32)

Carry one another's burdens. (Galatians 6:2)
Christians are called the body of Christ united by His Spirit. When I think of my body, I would be in distress if parts of it decided to go off somewhere and not associate with other parts. My body would not function well. It is the same with the body of Christ. All the parts - all Christians - are meant to communicate with one another and to work in harmony in the functioning body.
If you doubt that God is serious about Christian fellowship, here are a few Bible verses to read on the subject:
John 13:34, 35
John 13:14
1 John 3:11
1 John 3:23
1 John 4:7
1 John 4;11,12
1 John 1:7
Romans 12:10
Romans 13:8
Romans 15:7
Romans 12:16
Romans 14:13
Romans 15:14
Romans 16:16
Romans 1:12
Ephesians 4:2
Ephesians 4:32
Ephesians 5:21
Ephesians 4:32
Ephesians 5:19
Ephesians 4:16

1 Peter 3:8
1 Peter 4:8,9
1 Peter 5:5
Hebrews 13:1
Hebrews 3:13
Hebrews 10:24, 25
1 Thessalonians 4:9
1 Thessalonians 3:12
2 Thessalonians 1:3
1 Thessalonians 5:11,13,15
1 Thessalonians 4:18
Leviticus 19:11
1 Corinthians 1:10
1 Corinthians 11:33
Colossians 3:9,13, 16
James 4:14
James 5:9,16
Philippians 4:2
Philippians 2:3-5
Galatians 5:26
Galatians 6:2
Galatians 5:15
You Should Also Read:
Friendship
Charity - Love Your Neighbor
A Mission of Mercy


Related Articles
Editor's Picks Articles
Top Ten Articles
Previous Features
Site Map



Follow @LynneChapman
Tweet





Content copyright © 2021 by Lynne Chapman. All rights reserved.
This content was written by Lynne Chapman. If you wish to use this content in any manner, you need written permission. Contact Lynne Chapman for details.