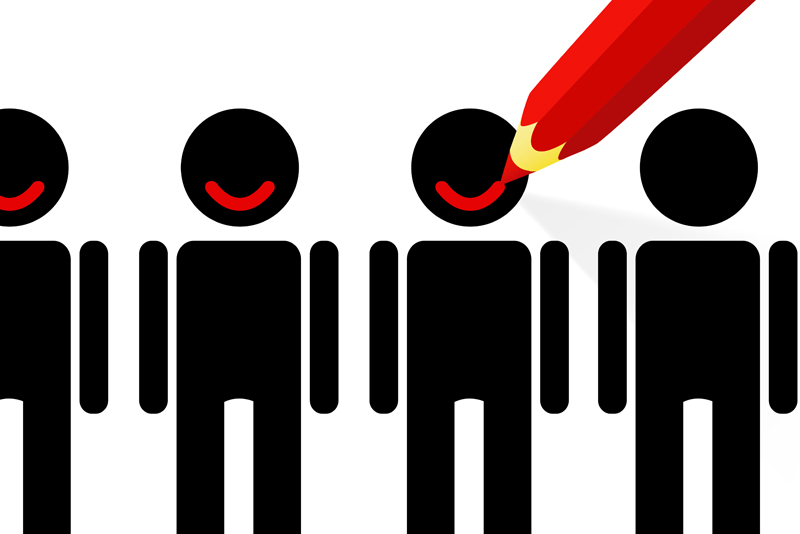 Are you an alcoholic or addict of any type who is grateful to call yourself an alcoholic, drug addict, gambling addict, sex addict, food junkie and whatever other types of addicts are out there today?

Well, friends, I applaud you if you say you are grateful to be one of these but I cannot say that I am. I can't imagine anyone in their youth aspiring, wishing, and hoping to be an addict. Most of us did not have a conscious thought about actions that might have led to our addiction even though these actions, decisions, and words clearly were leading us in the wrong direction.

I believe the thought is that the 12 Steps saved me and because I work them and live a good life, I am grateful that I am an addict. I understand that. But I know a great number of people (like everyone in my family) who live a good life, are spiritual, and live the Steps even though they don't know what they are. So if I had it to do all over, I would choose to be one of these people who did not had to go through the pain of walking through fire with the hope of coming out unscathed on the other side.

Obviously, my Higher Power had a plan for me and it was to be one of those who would have to fall a number of times in life before getting up and walking a straight line. I am grateful for my Higher Power but I still am not grateful to Him for being alcoholic. I would have much preferred a simpler life!

The truth is, though, I am grateful for my recovery. That is where my true gratitude lies; not in my disease. People get sick. I don't know if I heard many people say they were grateful for their diabetes or cancer but they are thrilled when some measure of recovery or getting better gets closer. I feel that way. I am so grateful for a 12 Step program. It taught me what most of my family and friends already know and practice. I am in gratitude for the camaraderie of the fellowship and for my sponsor and sponsees. I am in deep gratitude for the opportunity to write this article. If it weren't for my recovery I wouldn't be writing much of anything.

I have chosen the words "Grateful Recovery" as my calling card in many places and I am inviting you to join my Facebook page called…yes, you guessed it, "Grateful Recovery". Many readers ask me as the 12 Step Recovery Editor for BellaOnline to join their FB page but Editor is a title and not a person. I decided that I wanted to have a page for all of you and your recovering friends to touch base to read comments, to add comments, to say whatever you want to say because it really is for all of us in recovery. I have a personal FB page but many times what I want to say to a recovering friend is not appropriate in that forum. I have no idea what I will write each day but hope that it isn't about me. It should be about all of us in recovery. I know all of you visit or write something in your FB page or email everyday so please include Grateful Recovery. I am adding the link here because this page isn't set up like personal FB pages. Please bear with it if it doesn't work immediately. I was told it has to be up for a number of days and have a number of "likes" to be able to search for it.

If you can't find it, please let me know via email. I don't know if you can just click on the link or paste it in your browser (although that seems the most logical). Help me create a network of grateful recovering addicts. Communicating with each other is the most important way to keep us all clean and sober one day at a time!

Namaste! May you walk your journey in peace and harmony.

https://www.facebook.com/pages/Grateful-Recovery/123068344416657




Related Articles
Editor's Picks Articles
Top Ten Articles
Previous Features
Site Map





Content copyright © 2019 by Kathy L.. All rights reserved.
This content was written by Kathy L.. If you wish to use this content in any manner, you need written permission. Contact Kathy L. for details.