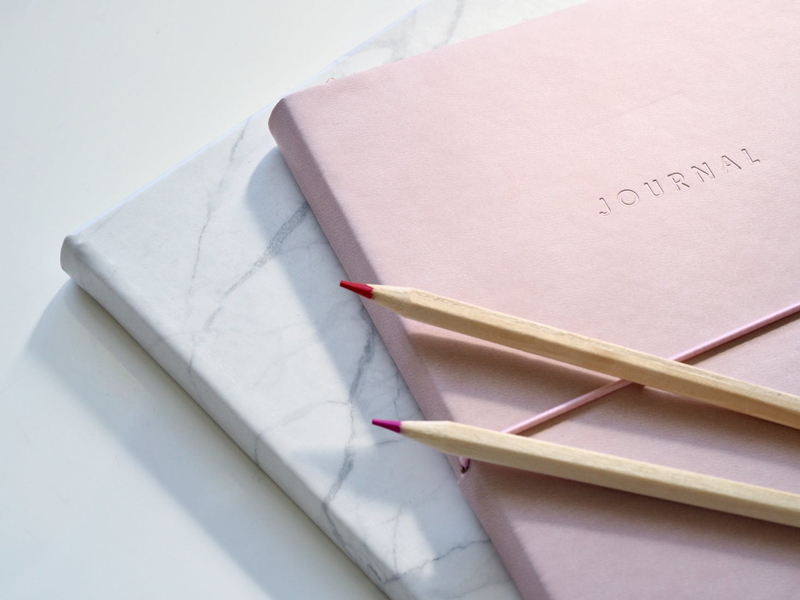 There are 12 basic questions one should ask a person who journals regularly. These questions will help those wanting to begin. When one is new to journaling there are many thoughts and processes to consider.

#1 How did you get started journaling?

Many begin journaling because they want to better themselves. Some were told to journal through a class or counseling session. Others just like writing. Asking this question you will find an array of answers that will surprise and encourage any new journaling convert.

#2 How long have you been journaling?

So often people begin journaling with time limits and goals in mind. This is fine, however once you begin most continue long after their goals have been met.

#3 How often do your journal?

There is no set rules here. Some are religious about writing in their journal on a daily bases, while others write when the mood strikes them.

#4 When do you prefer to journal, morning or night?

This question opens up a wide screen of possibilities. Your personality plays a role here also because some like routine, while others like schedules.

#5 What type of journal or notebook do you prefer?

You may want to expand this question to also ask about eJournaling as many have gone to writing their journals online through Blogs.

#6 Do you use journaling prompts, free form or a combination?

Journaling prompts are a great way to expand what you journal about. If you are keeping a diary of your life prompts may not play an important role.

#7 Have you ever found it necessary to take a break from journaling?

You may want to know whether it is okay to stop writing for a time and if starting it up again will be difficult.

#8 Can you attribute any important changes in your life to journaling?

This question brings so many responses unexpected. You do not want to probe to deeply here unless the person is willing to share as journaling can have a profound effect on a person.

#9 What has surprised you the most from journaling?

Write the answers to this question down and in after you have journaled awhile see if what surprised the seasoned journaler surprised you also.

#10 Do you every grow weary from journaling?

For those who are worried that journaling can be a bit daunting this question will put your mind at ease. Let the seasoned journaler encourage you.

#11 What is your biggest journaling roadblock or hurdle?

There are always roadblocks and hurdles to any new activity. Listen intently to their answers and solutions.

#12 Any advice for a journaling beginner?

You may want to form this question like. . .'I am worried about spending so much time writing, do you have any advice?' Let them know what you are wanting advice about if you are the one asking the question.




Related Articles
Editor's Picks Articles
Top Ten Articles
Previous Features
Site Map





Content copyright © 2021 by Kathy Garcia. All rights reserved.
This content was written by Kathy Garcia. If you wish to use this content in any manner, you need written permission. Contact Kathy Garcia for details.