Getting Stuck on One Word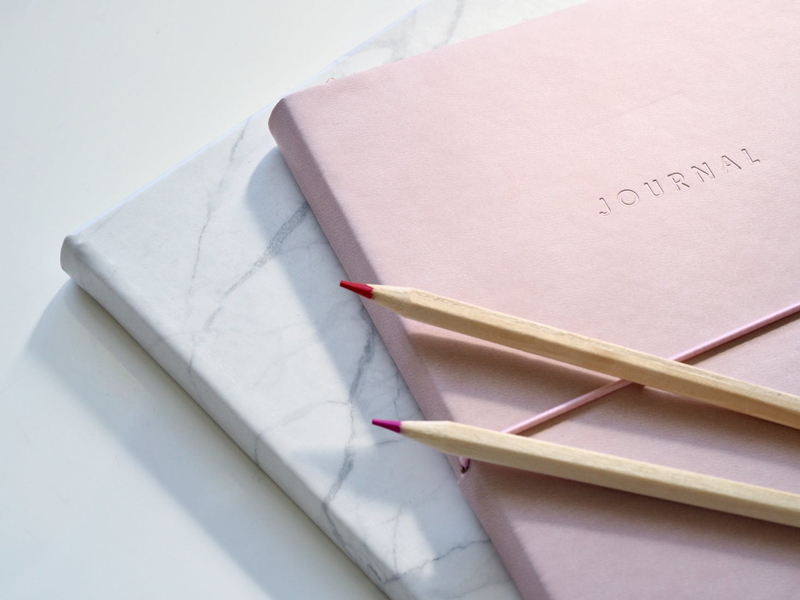 Sometimes one word is all it takes to get your thoughts moving. One word as simple as "dog" or as complicated as "supercalafragilisticexpialidocious" can bring on a flash of memories or ideas. The opposite can happen as well. All of a sudden a word can escape our memory. It'll sit on the edge of the table in our mind on the verge of toppling out. If only we could grasp it and move on.
For some reason we get stuck on this one word and can't go on until we find that special word on the tip of our tongues. Episodes like this interfere with the flow of writing, the flow of our thoughts and the focus becomes what the word is in instead of what we're writing about or the act of writing. Does one word really have to have so much meaning? No, it doesn't.
When you're journaling and an episode like this occurs don't let it sidetrack you. Develop a special signal to mark the space for the word. Then quickly continue on with your train of thought. If your typing it could be three little question marks like this ??? or if you are using a pen underscore where the word would have gone like this ________ .
"Today I drove with John, Mary and her friend ??? to visit Michael in the hospital. Michael is such a trooper. He broke his leg in three places. The doctor called it a ??? fracture. He's in traction for the next few weeks."
It's important to use the same symbol all the time to train your eye to recognize it and make it easier to find when you go to fill it in the missing word. The more you do this the more automatic it will become. Before you know it your new symbol or marker if you prefer will be part of your journaling practice.
You may find as you carry on writing the word will pop into your head and you can jump back and fill it in then continue writing. You are likely to be more productive with this technique than worrying over a word or giving up all together.
Our minds are so rapid in their thinking that many thoughts and ideas are lost throughout the day and while journaling. Give this technique a try and see how it works for you.
***
Visual Prompt from Art.com


Related Articles
Editor's Picks Articles
Top Ten Articles
Previous Features
Site Map





Content copyright © 2021 by Maureen Wood. All rights reserved.
This content was written by Maureen Wood. If you wish to use this content in any manner, you need written permission. Contact Kathy Garcia for details.