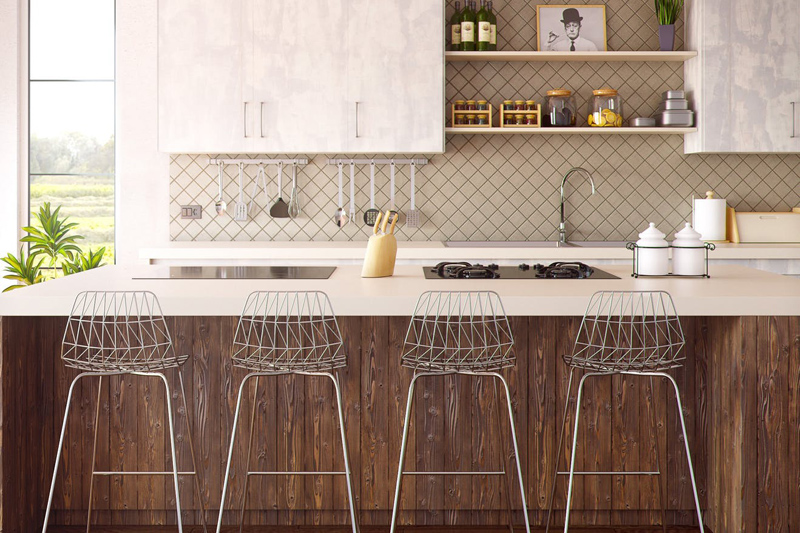 Some of the best appetizers are so simple to make that no recipes are needed...

A platter of steamed shrimp served with seafood cocktail sauce... a combination of grated horseradish and ketchup.
Small cocktail sausages in a crockpot, smothered in your favorite smokey barbecue sauce
A crockpot full of chicken wings, simmered in sweet & sour sauce, barbecue sauce, honey mustard sauce or hot sauce.

Here's recipes for more.....



Chistmas Tree Cheese Appetizers
1 cup mayonnaise
2 T. ranch salad dressing mix (dry, from a packet)
2 cups shredded Cheddar cheese
1/2 cup grated Parmesan cheese
24 slices day-old white bread
1/2 cup red bell pepper strips
1/2 cup green bell pepper strips

Preparation -
In a medium size mixing bowl..... whisk the mayo and dry salad dressing mix together. Add both cheeses and mix well; set aside. Using a large Christmas tree shaped cookie cutter, cut a Christmas tree shape out of each bread slice. Place the cut out trees on 2 cookie sheets. Spread each tree with about 1 tablespoon of the mayonnaise/cheese mixture. Place a few red and green pepper strips on top of each one. Set the oven to broil. Place a filled cookie sheet about 4" below the broiler. Broil for 3 to 4 minutes or until the cheese is bubbling and the edges are barely starting to brown. Repeat with the other filled cookie sheet.

Printer Friendly Version
Jalapeno Poppers
jalapeno peppers - about 12
8 oz. cream cheese
8 oz. shredded cheddar cheese
1 egg, beaten
1 cup milk
1 cup flour
1 cup dry bread crumbs
vegetable oil for frying
Preparation -
Wash, seed, and halve the jalapenos. (Wear gloves to protect your hands.) For the filling, mix the cream cheese with the shredded cheddar cheese. Stuff the pepper halves with the cheese filling.

In a small bowl, combine the egg and milk. Pour 1 cup of flour into a second bowl. Dip the stuffed peppers in the egg/milk mixture, then in the flour. Lay the coated peppers on a wax paper lined tray to dry for about 10 to 15 minutes. Pour 1 cup of dry bread crumbs into a bowl. Dip the peppers in the egg/milk mixture again, then in the breadcrumbs. Let them dry for another 10 to 15 minutes. Repeat the last step one more time, then deep fry the coated peppers in hot oil (365º -375º) for about 3 to 4 minutes each, or until they are browned the way you like them. Drain on paper towels.

Jalapenos are hard to coat, so they really do need the triple coating. This also works well for other fried veggies, shrimp, mozzarella cheesesticks, etc. Instead of plain bread crumbs, you can also use seasoned breadcrumbs, corn meal, cracker meal, or cornflake crumbs.

Printer Friendly Version
Buffalo Shrimp
2 cups flour
2 T. creole seasoning or other hot and spicy seasoning mix
1T. garlic powder
1 T. ground cayenne pepper
1 tsp. onion powder
1 tsp. black pepper
1 pound large shrimp
4 cups vegetable oil for frying

Sauce


4 cloves garlic, minced
2 1/2 T. butter
1 bottle cajun or other hot pepper sauce
Preparation -
Combine the flour and seasonings in a zip top plastic bag. Seal the bag and shake it to mix the ingredients together. Peel and devein the shrmp, leaving the tails attached. Rinse the shrimp under cold water, then place them in the plastic bag with the dry coating mixture. Close the bag and shake to coat the shrimp with the mixture. Place the coated shrimp on a baking sheet. Place in the refrigerator to chill for 15 to 20 minutes. Do not discard the flour mixture.

Whisk together the garlic, butter and hot sauce;set aside. Heat the oil to 375º. Place the shrimp back in the plastic bag with the flour mixture and shake again. Fry the coated shrimp in hot oil for about 3 minutes each or until the shrimp are pink. Remove from the deep fryer and coat with the hot sauce mixture before serving.

Printer Friendly Version
Parmesan Cream Cheese Pinwheels
1 pkg (8 oz.) cream cheese - softened
1 T. grated parmesan cheese
1 tsp. Italian seasoning
1 tsp. onion powder
1/4 tsp. garlic powder
1 can refrigerated crescent rolls
extra parmesan (optional)
paprika
Preparation -
Combine the cream cheese, Parmesan cheese, Italian seasoning, onion powder and garlic powder and mix until well blended. (A food processor works well here). Unroll the crescent dough. Place the pieces of dough on a cookie sheet and press the edges together to form one rectangular piece of dough. Spread the cream cheese mixture over top to within 1/4" of the edge. Roll into a log, jelly roll style. Cut the roll into 12 slices. Place the slices on an ungreased cookie sheet. Bake in a preheated oven at 375º for 12 to 15 minutes. Sprinkle with extra Parmesan and a small amount of paprika before serving.
Printer Friendly Version
Pizza Roll Appetizers
pizza sauce - 1 can or jar
1 T. minced onion - dried
1/4 tsp. minced garlic, dried
1/2 tsp. Italian seasoning
2 pkgs. crescent rolls
2 cups shredded Mozzarella cheese
Preparation -
Mix the pizza sauce, onion, garlic and Italian seasoning together in a bowl. Let the mixture stand for 10 minutes. Diivide the crescent roll dough and place the pieces on an ungreased cookie sheet. Spread 1 tablespoon of pizza sauce on each piece of dough. Sprinkle with Mozzarella cheese. Roll up the pieces from the large end to the small end. Bake at in a preheated oven at 375º for 15 minutes.
Printer Friendly Version
Lobster or Crab Melts
1 - 8 oz. pkg. imitation lobster or imitation crabmeat
1/2 cup mayonnaise - regular of low-fat
1/4 cup finely chopped white sweet onion
1 1/2 cups shredded swiss cheese
1/2 tsp garlic salt
1/4 tsp. paprika
about 20 small thin slices of bread - from a loaf of party bread
Preparation -
Finely shred or chop the imitation lobster or crabmeat. Mix all ingredients together, except the bread. Set the mixture aside. Place the bread slices on a cookie sheet. Place under a broiler, 5" to 6" from the heat source and broil until lightly toasted. Turn the bread slices over to the other side. Spread each slice with about 1 tablespoon of the lobster or crabmeat mixture. Return to the broiler, 5" to 6" from the heat source, and broil until bubbly - about 2 minutes. Arrange on a platter and serve immediately.
Printer Friendly Version
Veggie Pizza
Serve this colorful appetizer chilled
1 - 8 oz. pkg. crescent rolls (regular or reduced fat)
2 - 8 oz. regular, lowfat, or fat free Cream Cheese
2 T. dillweed
1 1/2 T. mayonaisse - regular or low-fat
Approximately 1 cup of each of these fresh vegetables, all coarsely chopped -
chopped green pepper, onion, cucumber, broccoli , tomato

salt, pepper & garlic powder to taste.
Preparation -
Spread the crescent roll dough on a 13" pizza pan and pinch the seams together to form a single sheet of dough. Bake in a preheated oven at 350º for 10 to 12 minutes. Cool completely. Mix the cream cheese, mayonaisse, and dill weed together. Spread the mixture on the baked, cooled crust. Toss the chopped vegetables together in a mixing bowl. Arrange the chopped vegetables on top of the cream cheese. Sprinkle with salt, pepper & garlic powder to taste. Chill, then cut into thin slices to serve.
Printer Friendly Version
Monterrey Jack Cheese Sticks
1 lb. Monterrey Jack cheese,
1 cup baking mix such as Bisquick®
1 tsp. paprika
1 egg
1/2 cup milk
Preparation -
Cut the cheese into sticks, about 3" long x 1/2" wide. Place the sticks on a baking sheet or tray and freeze for about one hour. Combine the baking mix, paprika, egg, and milk and mix until smooth. Dip each stick in the batter, covering the cheese completely. Heat vegetable oil in a deep fryer or pour vegetable oil, about 2" deep into a large heavy skillet. Fry the cheese sticks, at 375º, a few at a time, for about 2 minutes or until golden brown. Drain on paper towels. Let stand for 2 to 3 minutes before serving. Serve with marinara sauce on the side for dipping.

Printer Friendly Version
Party Mix
8 cups caramel corn - buy or make your own
2 1/2 cups thin miniature pretzels
1 cup red and green M & M peanuts candies
Preparation -
Mix all ingredients together in a large bowl.
Printer Friendly Version
For your holiday appetizers....
Winterberry Five Section Oval Server
This crowd-sized five section server by Pfaltzgraff is perfect for holidays celebrations. The center section is ideal for dips, salsas or guacamole. The divided surrounding sections hold party-size portions of chips, pretzels, crackers, vegetables, fruits and more.
You Should Also Read:
Send an e-card invitation to your holiday gathering
More Appetizer Recipes
The Home Cooking Recipe Index and Site Map

Related Articles
Editor's Picks Articles
Top Ten Articles
Previous Features
Site Map
Content copyright © 2023 by Sandy Moyer. All rights reserved.
This content was written by Sandy Moyer. If you wish to use this content in any manner, you need written permission.
Contact Allyson Elizabeth D´Angelo for details.