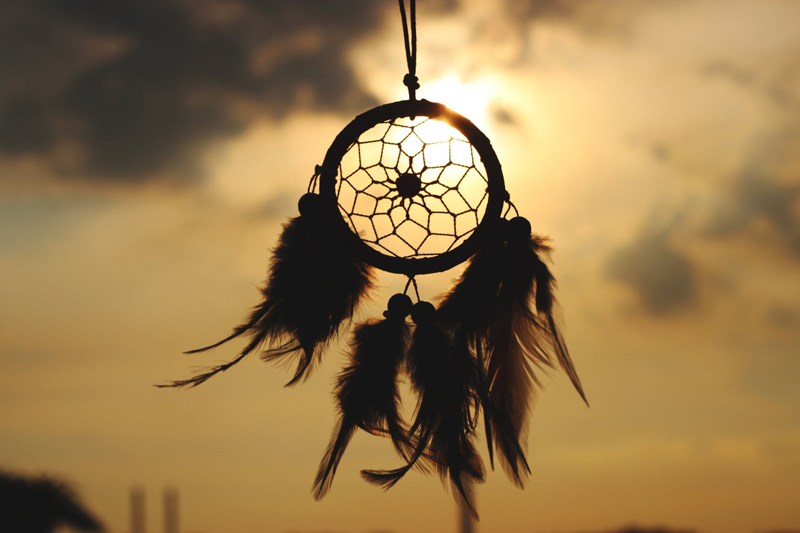 Our Symbols Dictionary will help you find meaning in symbols.
Abstract Ideas - Dream Symbols


Dreams sometimes speak in a symbols that are not quite so obvious. Here are some ideas and links to articles that may help you find your dream's meaning.
Actions, Events and Behaviors


The things we do or things that happen in our dreams. Symbols such as falling out teeth, losing things, climbing, falling and being naked are covered here.
Animals


Many people dream of animals. Learn what the various common animals, such as cats, dogs, lions and so on, tend to mean for dreamers.
Baby Babies Dream Symbol


When babies appear in dreams, they can represent anything from new life to new projects that you "birth" into this world. They also can depict a part of yourself. Read on for more
Buildings


Buildings are places we go to feel safe, to worship, to learn, to be healed. A building can be a powerful dream symbol.
Car Cars - Dream Symbol


A car is our personal transportation vehicle, and what is going on with the car in your dream reflects how your life is going.
Color in Dreams


Color carries a message just like any other dream symbol. Here are some ideas on what color may mean in your dreams.
Crashes, Wrecks and Accidents - Dream Symbols


This article explores the meaning of crashes and accidents in dreams.
Death Dreams


Is the folk tale true? Does dying in your dream mean death in waking life?
Dream Symbols - Colors


Ideas on colour interpretation in dreams.
Household Objects


From sinks to bells, clocks to baths, what does it mean when you dream about objects found in a home?
Injuries, Illness, Disabilities


At times you´ll dream about injuries, illness, deformities and unusual situations. What do these mean?
Movement


Planes, trains and automobiles as well as elevators and other things that move us are covered here.
Nature


Are you dreaming about water, about fire, about wind or rain? Here are the forces of nature that often show up in our dreams.
Numbers in Dreams


This article looks at the significance of numbers in dreams.
People and Characteristics


Names, gender, occupation, physical characteristics and other aspects. Men, women, the Pope and the police are some of the symbols covered here.
Relationships


Dreaming about relationships can give you insight into what you want out of life. This could be a marriage, a divorce, a new boyfriend, or much more.
Scary Things


Guillotines and other frightening symbols are covered here.
Sex and Intimacy


Sleazy dreams, kissing, romantic sex, rape and wet dreams are some of the symbols covered here.
Editor's Picks Articles
Top Ten Articles
Previous Features
Site Map
Content copyright © 2018 by . All rights reserved.
This content was written by . If you wish to use this content in any manner, you need written permission.
Contact Lori Chidori Phillips for details.