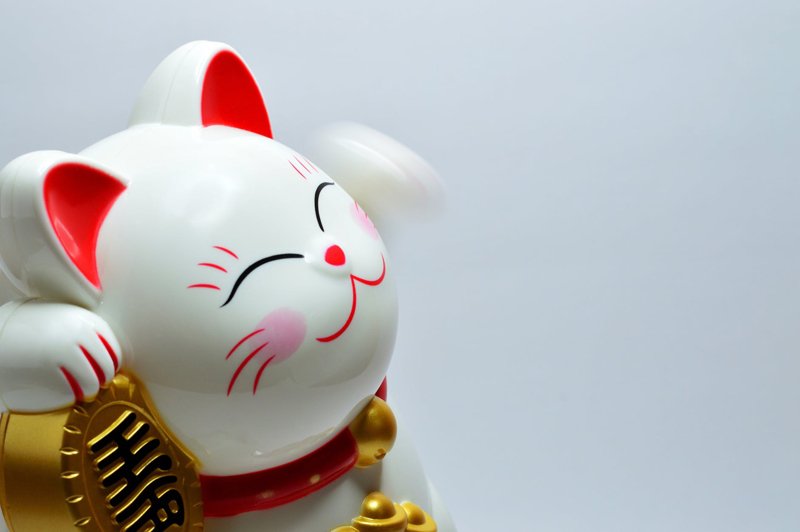 Fansub is short for "fan-subtitled." A fansub is an anime that has been translated by fans and subtitled into a language other than Japanese.

Fabsubs originated in the 1980s. Back then, very few anime titles were being licensed for distribution in foreign countries; this made it very difficult for anime fans to acquire new titles. Some fans with Japanese language experience started producing subtitled copies of anime coming out of Japan, so they could be shared with fans who didn't understand Japanese.

Back then, fansubbers would have to acquire the original source material, which was usually a videotape or a laser disc. The fansubbers would create a translated script to match the dialogue of the new footage, and the video script would then be timed to match the footage. Then, a computer would be used to assign the appearance, changing, and removal of the subtitle text. Then, the fansubber would play back the raw video through a computer (usually an Amiga PC) that was equipped with a gunlock to generate the subtitles and lay them on the raw signal. Then, one or more masters of the fansub would be produced, and these masters were used to create the distribution copies. The master would often be recorded onto an S-VHS video tape, although some fansubbers were forced to use the less expensive VHS tapes. A limited number of copies of the master were usually made, and then were distributed to local anime clubs. Fansubs were usually not sold, although sometimes a low price would be charged to cover the cost of blank videotapes and shipping. These early fansubs were notorious for having low video quality.

Over the years, computer technology improved to the point that with desktop video editing software and DVD ripping software, fansubs could be made with less time and effort. In the late 1990s and early 2000s, fansubs were being distributed through postal mail on CD-Rs. However, with the rise of high speed internet connections, fansubs started being distributed primarily through BitTorrent and IRC channels.

However, it should be noted that fansubs are illegal, because it constitutes copyright infringement. Most fansubbers justify what they do by saying that they usually only work with material that has not been licensed for domestic release, or if a licensor heavily edits the content of an anime and does not intend to release an uncut version. But this argument doesn't hold a lot of merit, because the Japanese copyright holders still own the copyright to the material, even though there may not be any overseas licensors.

In December 2004, Media Factory (a Japanese copyright holder) requested that their works be removed from download sites. A media law firm sent letters and e-mails to an anime BitTorrent directory and two fansub groups, requesting that they halt fansubbing and hosting all current and future fansubbing productions. The BitTorrent directory and one of the fansub groups cooperated with the request, while the other fansubbing group continues to produce fansubs.

But in April 2008, Gonzo (another Japanese copyright holder) began releasing free, subtitled versions of two of their releases simultaneously with their Japanese TV-airing counterparts on streaming websites such as YouTube and Crunchyroll. Gonzo apparently picked various members of the fansubbing community to work on these fansubs. In addition to streaming these subtitled versions, viewers can pay a price (higher than 0) to download a higher-quality version of the fansubs. However, there are still some non-sanctioned fansubs of these titles being produced, because some fansubbers believe the "higher quality" versions still aren't good enough. These non-sanctioned fansubs feature the Gonzo subtitles and are re-timed to a higher definition video source.

Critics assert that digital distribution of fansubs hurts the anime industry as a whole. However, there have been cases where an anime property has generated so much buzz through fansubbing, that a distributor may look into acquiring the licensing rights to release official, legal versions of that property. Unfortunately, even after a show has been picked up by a domestic licensor, some fansub groups will continue putting out fansubbed versions of an anime; this is especially true for longer productions such as Naruto, Bleach, and Inuyasha.
This site needs an editor - click to learn more!

You Should Also Read:
What is Anime?
Anime Resources
Anime Glossary




Related Articles
Editor's Picks Articles
Top Ten Articles
Previous Features
Site Map





Content copyright © 2022 by Lesley Aeschliman. All rights reserved.
This content was written by Lesley Aeschliman. If you wish to use this content in any manner, you need written permission. Contact BellaOnline Administration for details.