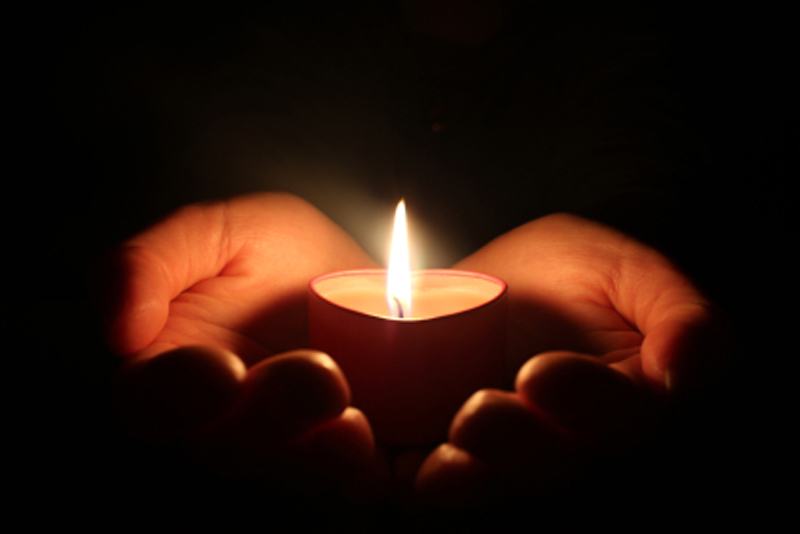 The Fool has survived his leap off the cliff and has taken his first tentative steps forward in an unknown world. As he wanders aimlessly about he stumbles upon the Magician. In essence, he becomes the Magician. He determines that he has needs that must be fulfilled. He is hungry, tired, and most likely a bit worn and torn from his perilous journey so far.

The Fool has become conscious that he is alive. For him, it must be similar to waking from a dream and discovering that the real world of sensory perception is now upon him.

So, he learns how to use his creativity to bring what he needs into his life. He finds tools and gathers food from the earth. He learns how to build a fire, and how to collect clean water to slake his thirst. He has gained power over the natural world.

The Magician is dressed all in white, which indicates that the Fool is still pure of heart and soul. But, he has now donned a cloak of red, which indicates his worldliness and consciousness. The infinity symbol above his head, which is also present in the snake biting it's own tail which is wrapped around his waist, shows us that the Fool has determined that there is more than just one moment in his life. He has learned about time. He now knows that there is a past and a future, as well as a present. The infinity symbol could also indicate that the natural world is unchanging. The air will go on blowing, the oceans and rivers will go on flowing, and the earth will keep on spinning, whether humankind is present or not.

The wand in one of the Magician's hands is pointing skyward and the other hand points to the earth. The Fool has now learned that there is more to life than just him. He realizes that there is a force which is animating him and all other living things. He has determined that he has a soul. And he has learned to channel that force that is guiding him into his upraised hand, through his body and downwards into the earth. He has learned that he is a creature of the universe as well as the earth.

This newly determined duality is presented once again in the flowers that are surrounding the Magician. The white lilies symbolize purity and innocence, while the red roses indicate consciousness and awareness. The Fool, in the guise of the Magician, has learned about life and death.

When the Magician appears in a layout, he is there to speak to you about creativity. It may be time to recreate and transform your life through a shift in consciousness and awareness. You have all the tools you need to make this shift. It is all a matter of learning to blend a new and unique way of thinking along with the skills you already have at hand. This is the card of the inventor, the entrepreneur, and the free thinker. This is a card of self awareness and doesn't often relate to other people. It's all about seeking a new way of thought and awareness.

The Fool/Magician chooses to move on, to explore his world further, to open up his mind to new adventures and experiences. He folds his cloak around him and takes a tentative step forward and into a bigger world.


You Should Also Read:
The High Priestess Tarot Card
The Fool Tarot Card


Related Articles
Editor's Picks Articles
Top Ten Articles
Previous Features
Site Map





Content copyright © 2022 by Linda J. Paul. All rights reserved.
This content was written by Linda J. Paul. If you wish to use this content in any manner, you need written permission. Contact Linda J. Paul for details.