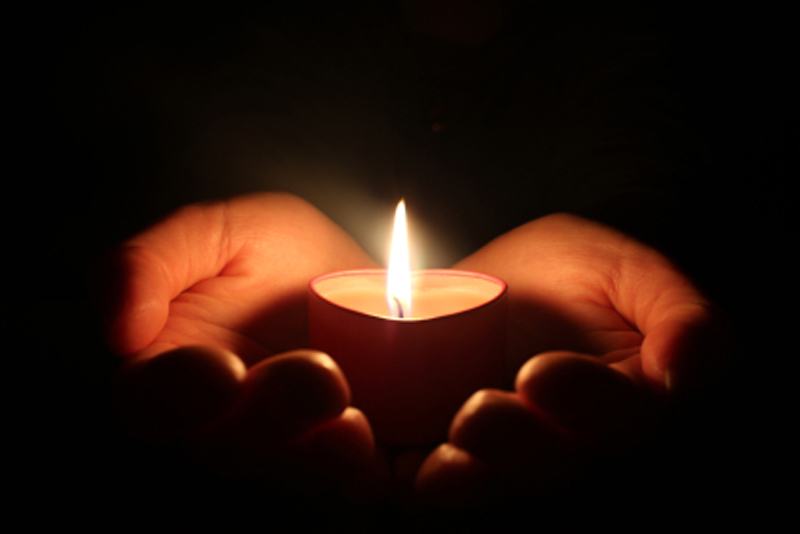 You might surmise that the Fool would be card number one of the Major Arcana. However, his card number is zero. Why would this be? Perhaps it is because he is not truly born yet. What if the journey of the Fool starts out exactly the way all of us start out? What if the leap he is about to take off the cliff is his own birth? He carries a white flower in his hand which indicates the innocence and purity of a baby.

In essence the Fool is a newborn. He operates purely out of instinct without a thought as to where he is going or what he is doing. He is a brand new soul entering into the arena of life. He doesn't know right from wrong or good from bad, and he doesn't care.

What is in the pack that he is carrying over his shoulder? Could it be his yet to be revealed personality? Does the dog at the Fool's feet represent his need for companionship and guidance? Does the Fool even realize the dog is there?

The Sun is shining brightly overhead and the Fool is basking in its warmth and light. Does the sun represent his potential for enlightenment? He has a long journey ahead of him with much to learn. His pathway won't always be easy and his journey may be short or long.

Will the Fool walk off the cliff and end his journey even before it has begun, or will he stop before he falls? Or, will he take the step and roll down the hills to emerge unscathed at the bottom?

The Fool card is full of unanswered questions. But, the only real thing we know about the Fool, is that he is frozen forever in that moment of balance. We will never really know his fate. We can only guess that he makes it past that first obstacle and wanders his way eventually back into the Sun.

When the Fool arrives in a reading, it is always an indication that a new journey is about to begin. He always harkens extreme change and brand new beginnings. It is not about career or love, or finances. It is about seeing the world in a whole new light or a spiritual awakening.

The cards around the Fool will always gives clues as to what that new beginning may be, as well as the position in which the Fool finds himself in the reading.







You Should Also Read:
The Magician Tarot Card
Understanding the Major Arcana
Visiting a Tarot Card


Related Articles
Editor's Picks Articles
Top Ten Articles
Previous Features
Site Map





Content copyright © 2022 by Linda J. Paul. All rights reserved.
This content was written by Linda J. Paul. If you wish to use this content in any manner, you need written permission. Contact Linda J. Paul for details.